EMA finds possible link between mRNA COVID jabs and myocarditis
News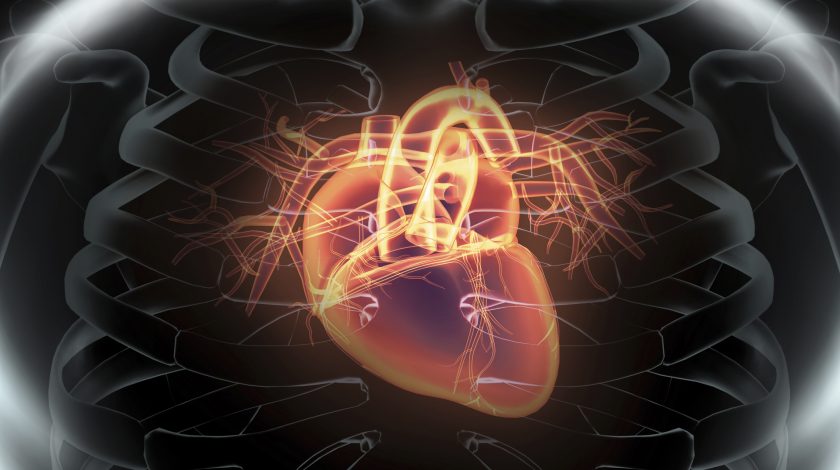 The EU medicines regulator has said that there is some evidence to suggest a possible link between mRNA-based vaccines for COVID-19 and rare cases of heart inflammation. 
According to the EMA's pharmacovigilance risk assessment committee (PRAC), labelling for Pfizer/BioNTech's Comirnaty and Moderna's Spikevax should be updated to reflect "very rare cases" of myocarditis and pericarditis with the shots.
The PRAC based its conclusions on a review of 145 cases of myocarditis in Europe among people who received Comirnaty, and 19 cases among those who received Spikevax, along with 138 and 19 cases of pericarditis with the two vaccines, respectively. It is aware of five deaths among these incidents.
Most of the cases occurred within 14 days of vaccination, more often after the second dose, and most commonly in younger adult men – and generally improved with rest or treatment.
"EMA confirms that the benefits of all authorised COVID-19 vaccines continue to outweigh their risks, given the risk of COVID-19 illness and related complications and as scientific evidence shows that they reduce deaths and hospitalisations due to COVID-19," said the regulator.
The FDA updated labelling for both shots to reflect the possible link to heart inflammation towards the end of last month, while cardiologists in the US have said that the benefits of the vaccines "enormously outweigh" any risk of heart-related complications.
Both the EMA and FDA recommend that mRNA vaccine recipients should seek medical attention right away if they have chest pain, shortness of breath, or feelings of having a fast-beating, fluttering, or pounding heart after a dose.
Myocarditis is generally the result of a viral infection, so could be unrelated to the mRNA vaccines, particularly as neither of them contain any live virus. Tens of thousands of cases of myocarditis and pericarditis are thought to be diagnosed in Europe every year.
The panel also said that Johnson & Johnson's adenoviral COVID-19 vaccine should not be given to people with capillary leak syndrome, a rare and serious condition that causes fluid leakage from small blood vessels.
AstraZeneca's Vaxzevria shot – which is also based on an adenovirus – has also been contraindicated in people with capillary leak syndrome since June. This week the PRAC also added another warning to its label about Guillain-Barre syndrome (GBS), an immune system disorder that causes nerve inflammation and can result in pain, numbness, muscle weakness and difficulty walking.
There have been three cases of capillary leak syndrome in people who had received J&J's vaccine, two of whom died, according to the PRAC.
'No evidence' Zynteglo causes blood cancer
Meanwhile, the committee has also concluded there is no evidence that bluebird bio's gene therapy for beta thalassaemia  – Zynteglo – causes the blood cancer acute myeloid leukaemia.
The PRAC said two case of AML in patients treated with related gene therapy LentiGlobin (bb1111) for sickle cell disease – that uses use the same viral vector – was unlikely to be linked to treatment.
There had been concerns that the viral vector may be implicated in the development of the cancer via a process known as insertional oncogenesis, where a gene may lodge in the wrong place on a chromosome, triggering a cancer mutation or disrupting a mechanism that guards against a cell becoming malignant.
bluebird paused the launch of Zynteglo after the AML cases prompted the US FDA to place a clinical hold on the sickle cell study, which was relaxed last month.
"In one of the patients, the viral vector was not present in the cancer cells, and in the other patient it was present at a site (VAMP4) that does not appear to be involved in cancer development," said the EMA.
"After examining all the evidence, the PRAC concluded that more plausible explanations for the AML cases included the conditioning treatment the patients received to clear out bone marrow cells and the higher risk of blood cancer in people with sickle cell disease," it added.
Zynteglo was granted a conditional approval by the EMA in 2019, but bluebird delayed its launch after regulators indicated they had some concerns about its manufacturing process. The therapy hasn't yet been approved by the FDA.
The pandemic has also delayed the European rollout, although a patient in Germany received the first commercial infusion of Zynteglo in February. bluebird was unable to reach an agreement with the German authorities on reimbursement, however, and has since withdrawn the drug from the market there.
The company has said it will cut back its workforce in Germany in order to focus on "priority European markets."