Chancellor's R&D funding cheered, but no new money for NHS
Yesterday's autumn statement by the UK Chancellor Philip Hammond was notable for its gloomy outlook – with Brexit expected to increase government borrowing and suppress economic growth.
Meanwhile those 'Just About Managing' (JAMs) families identified by Prime Minister Theresa May are expected to be worse off, as measures announced yesterday won't cancel out previously announced reductions in benefits.
While many were left underwhelmed by the announcements, the life sciences sector was cheered by a new government investment of £10 billion in R&D, and a special fund to help make the country a leader in biotech and artificial intelligence (AI) a world leader.
The prime minister's office released a topline announcement of the plans earlier this week:
'real terms increases' in government investment worth £2 billion per year by 2020 for research and development, to ensure British business remains at the cutting edge of scientific and technological discovery
a new Industrial Strategy Challenge Fund to back priority technologies – such as robotics and biotechnology – where the UK has the potential to turn strengths in research into a global industrial and commercial lead
a review of current R&D tax incentives to ensure the global competitiveness of the UK as a home for scientists, innovators and tech investors
As ever, the devil is in the detail when it comes to how these funds will work, and whether indeed the budgets are truly new or merely re-allocated or renamed existing money.
Nevertheless, the UK pharmaceutical industry association the ABPI welcomed the government's investment in to UK science and its commitment to creating an industrial strategy.
ABPI chief executive Mike Thompson said: "As the UK's biggest investor in research and development at £4.2billion and 20% of total research and development expenditure – more than double that of any other sector – we look forward to further detail on the investment bound for medical and pharmaceutical research and development."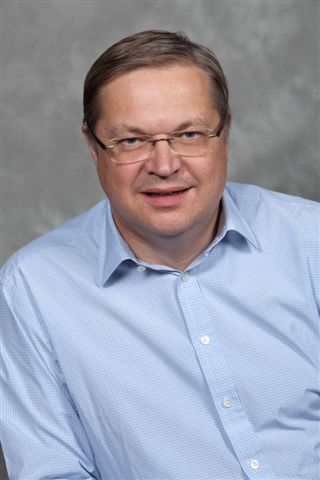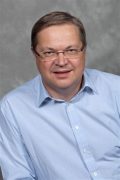 He added: "As we negotiate the UK's exit from the European Union, this focus on future innovation could not be more timely and is a clear signal to companies worldwide that the UK is open for business."
However, Mike Thompson also reiterated the ABPI call for "greater patient access to new cost-effective medicines – as the government committed to in its manifesto".  Another call was for addressing current problems around patients sharing anonymised data with medical researchers – plans for which were scrapped earlier this year after an outcry over the mishandled the care.data consultation.
Thompson says finding a solution to this would produce a 'win-win' situation for patients who would have access to new medicines and clinical trials; for the NHS who would get new income from clinical trials; and for investment and jobs in the UK's pharmaceutical industry."
Earlier this week Theresa May had indicated that her government would further lower corporation tax rate to as low as 15% – the rate promised by the US president-elect, Donald Trump. But no mention of these plans were made by Hammond yesterday, suggesting further Treasury calculations of its impact are required.
Health and social care funding
Meanwhile, NHS leaders have expressed disappointment that no new money for the NHS or social care was announced.
The Chancellor only reiterated the government's funding commitment of £10bn of additional funding a year by the end of 2020-21. However many NHS experts – including the chair of the Commons Health Committee Sarah Wollaston – says this sum is misleading, and the true figure is nearer £4.5 billion.
Wollaston and health think tanks says this will only worsen the pressure on the NHS. However NHS leaders are most concerned about the cuts to social care services, which have had a knock-on effect to the health service.
Stephen Dalton, chief executive, NHS Confederation, said:  "The Treasury has missed a golden opportunity to ease the strain on the NHS. While the Government is right to review long-term spending plans, social care services are in crisis right now."
He concluded: "Relying on a political rhetoric that promises to protect the NHS, but fails to acknowledge that a cut in social care results in a cost to the NHS, is an economic deception."
Tales of struggling hospitals struggling with overwhelming demand and a 'winter crisis' could hit the headlines again this year, however. This could put the government under pressure to provide more funding for the health service – especially from those voters who had hoped that Brexit might mean more funding for the NHS.
Don't miss your daily pharmaphorum news.
SUBSCRIBE free here.