LAG-3 drugs take centre stage at ASCO, showing potential as next-gen immunotherapies
News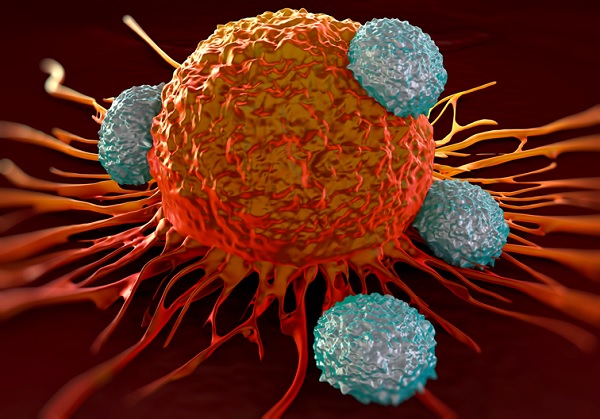 LAG-3 drugs from arch-rivals Bristol-Myers Squibb and Merck & Co look set to become talking points at this year's ASCO conference after trial results showed their potential as next-generation cancer immunotherapies.
Bristol-Myers Squibb made a splash ahead of the virtual conference early next month, with results showing a single infusion of its LAG-3 blocker relatlimab and its Opdivo immunotherapy improved progression-free survival in advanced melanoma compared with the PD-1 class Opdivo alone.
Not to be outdone, Merck & Co countered with results from its LAG-3 favezelimab, with phase 1 data showing a combination with rival PD-1 Keytruda could have potential in metastatic colorectal cancer.
BMS said that this is the first regimen showing a statistical benefit over PD-1 monotherapy such as Opdivo (nivolumab) in metastatic  melanoma, which has become established as standard of care in the indication in the last decade or so.
Results come from the phase 2/3 RELATIVITY-047 trial in patients with metastatic or unresectable disease, which will be presented as an oral abstract at the American Society of Clinical Oncology (ASCO) on Sunday.
In those receiving the combination, the median progression-free survival (PFS) was significantly longer at 10.12 months compared with 4.63 months in those receiving Opdivo.
The PFS benefit of the fixed-dose combination was observed early, at the time of the first scan, and was consistent over time.
In exploratory, descriptive analyses, the combination of relatlimab and nivolumab extended PFS regardless of pre-specified subgroups and stratification factors, BMS said.
Safety-wise no new signals or types of clinically important events were identified with the fixed-dose combination therapy when compared with Opdivo monotherapy.
However there were more grade 3/4 drug-related adverse events were 18.9% in the combination arm compared to 9.7% in the Opdivo arm.
Discontinuation rates were higher in the combination arm (14.6%) compared with 6.7% seen in the Opdivo arm.
BMS, which snapped up a TIGIT class cancer drug from Agenus this week for up to $1.56 billion, said that results will be used as the basis for filings with the FDA and other regulators.
Favezelimab
Merck & Co's data from favezelimab comes from a small group of patients with metastatic colorectal cancer, showing it shrank tumours in five patients (6.3%), with one seeing their tumours clear completely.
PFS was a median of 2.1 months and overall survival was around 8.3 months, according to the trial.
PD-1 inhibitors have a low response rate in this form of cancer, working in only around a fifth of patients as their tumours aren't easily targeted by the immune system.
MacroGenics (tebotelimab) and Novartis (LAG525) are among around 20 companies that are researching LAG3 drugs.
Lymphocyte-activation gene 3 (LAG-3) and programmed death-1 (PD-1) are two distinct inhibitory immune checkpoints that are often co-expressed on tumour-infiltrating lymphocytes (TILs) – white blood cells that migrate to tumours attempting to kill them.
Tumours fight off the attack by stimulating LAG-3 and PD-1, causing the white blood cells to become exhausted.
The combination activates T-cells, beefing up the improved immune response and promoting tumour cell death.