Biogen and Happify partner on digital support for MS patients
News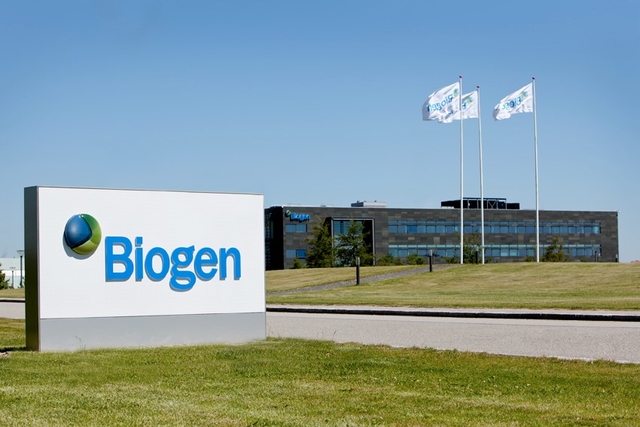 Digital health company Happify has signed a partnership with another biopharma company, joining forces with Biogen on a toolkit to help people with multiple sclerosis manage their illness.
The digital toolkit is designed to keep patients informed of new treatments, help them adhere to their prescribed therapies, encourage behaviours aimed at improving their wellbeing and connect to experts as well as other people with MS.
It's an approach that Happify has already taken with partner Almirall, developing an app called Claro that can support mental health in people with the skin disorder psoriasis and was recently launched in Europe.
Biogen has been involved in the MS therapies market for decades bringing its injectable Avonex (interferon-beta-1a) therapy to market for relapsing-remitting MS and active secondary progressive MS in the mid-1990s.
Since then, it has added a long-acting version of Avonex called Plegridy, intravenous infusion Tysabri (natalizumab), and oral therapies Tecfidera (dimethyl fumarate) and Vumerity (diroximel fumarate) to its portfolio, which accounted for around $6 billion of its $11 billion total revenues last year.
It is still working on new drug therapies, including BTK inhibitor obelabrutinib in phase 2, a follow-up (BIIB091) in phase 1 and anti-VLA4 drug BIIB107, also in early clinical development.
Biogen's head of strategic partnerships and collaborations – Jason Hawbecker – said that the collaboration is one of the ways the company is focused on supporting patients "by meeting them where they are."
The ultimate goal is to create "a connected and comprehensive experience that allows patients to feel supported throughout their journey," he added.
Happify is best known for its eponymous wellness app, which has been downloaded more than half a million times from Google's Play store and delivers personalised content to patients, including activities, games and information, lifestyle advice, and an online community.
The company has also developed an aligned business solutions model that sees it partner with pharma companies and other organisations to develop customised versions of the app with disease-specific contents as digital therapeutics.
Along with Almirall and Biogen, the company has also teamed up with Zuellig Pharma on prescription digital therapeutics in Asia and with health insurance company Anthem (shortly to be known as Elevance) on a digital support tool focused on women's health, including pregnancy and menopause.
Meanwhile, it has also launched a prescription digital therapeutic (DTx) – Ensemble – for people with both major depressive disorder and generalised anxiety disorder in the US under its own banner.
"It can be challenging for people living with MS to stay up-to-date with the latest treatments, interpret new symptoms, or investigate changes in their health that may or may not be related to MS," said Ofer Leidner, Happify's president, of the Biogen partnership.
"We are providing the MS community with a solution configured to accommodate their specific needs, as well as opportunities to engage with experts, receive curated content, and discuss disease management with other community members."
If you liked this news story, check out the related video below.