AZ, Daiichi Sankyo cue up TROP2 drug filing in breast cancer
News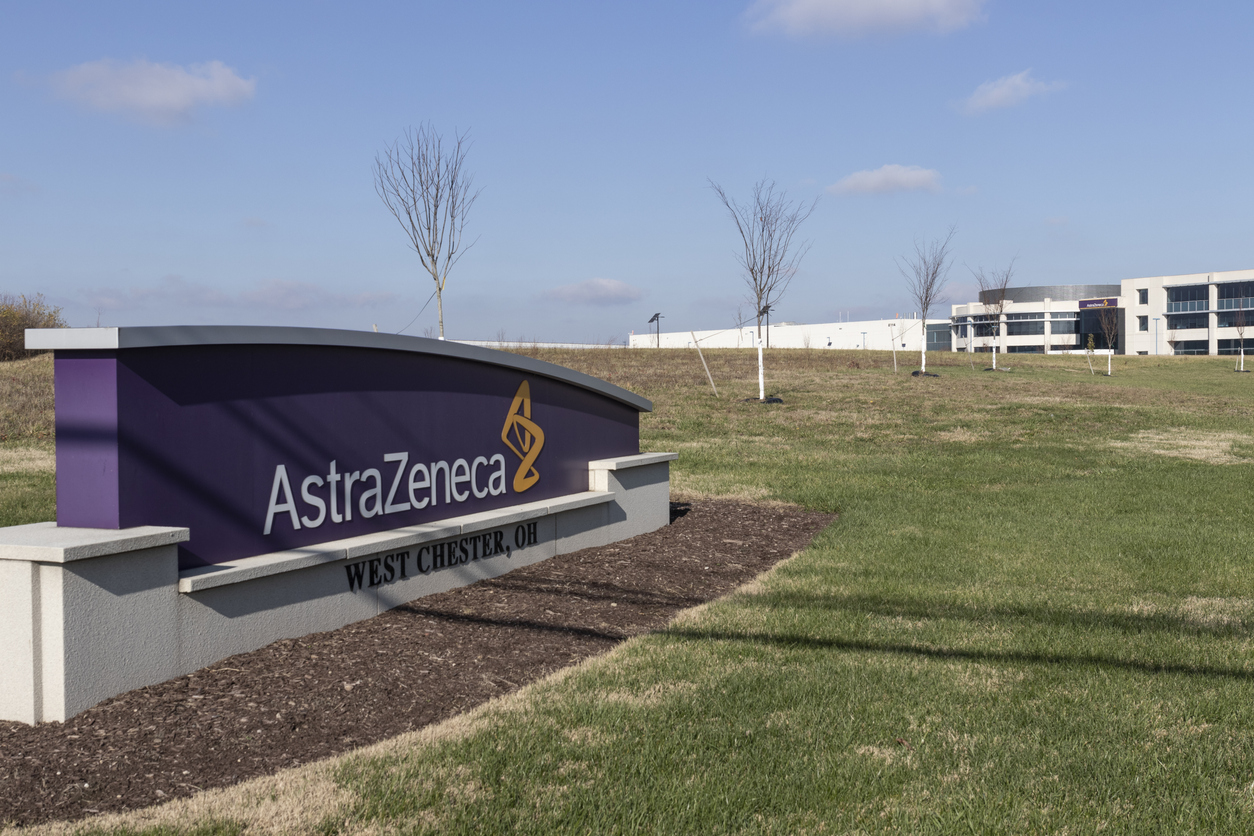 Armed with the first phase 3 data for their TROP2-targeting antibody-drug conjugate (ADC) datopotamab deruxtecan as a second-line treatment for breast cancer, AstraZeneca and Daiichi Sankyo are preparing to file for approval of the would-be blockbuster.
The TROPION-Breast01 revealed a "statistically significant and clinically meaningful" improvement in progression-free survival (PFS) for the ADC – also known as Dato-DXd – compared to chemotherapy in inoperable or metastatic hormone receptor-positive, HER2-low or negative breast cancer.
The trial, which involved patients previously treated with endocrine-based therapy and at least one systemic therapy, also showed a trend towards improved overall survival (OS) that will be followed up in the coming months and years.
The results come a couple of months after AZ and Daiichi Sankyo reported positive results in the TROPION-Lung01 study of Dato-DXd as a second-line treatment for non-small cell lung cancer (NSCLC), saying that data could also support regulatory filings.
The two companies already have one highly successful ADC on the market in HER2-targeting Enhertu (trastuzumab deruxtecan) for HER2-positive breast, gastric and lung cancers as well as HER2-low breast cancer, which generated $1.2 billion in sales last year and according to GlobalData could reach $9 billion by 2029.
According to a recent Daiichi Sankyo business update (PDF), Dato-DXd will contribute to predicted oncology sales of $6.3 billion in fiscal 2025, led by Enhertu, but with the TROP2 drug and HER3-targeting ADC patritumab deruxtecan – not partnered with AZ – playing important secondary roles.
Some analysts have suggested that Dato-DXd could become a $7 billion product, although the estimates range quite widely, and some are predicting even bigger sales potential than Enhertu. AZ licensed rights to Dato-DXd in July 2020 for $1 billion upfront, plus up to $5 billion in regulatory and sales milestones.
AZ's head of oncology R&D, Susan Galbraith, said the results of TOPIOB-Breast01 are "a significant development for patients with HR-positive, HER2-low or negative metastatic breast cancer whose tumours have become insensitive to endocrine therapy and who currently face poor outcomes."
AZ and Daiichi Sankyo, meanwhile, have two more phase 3 trials of Dato-DXd on the go in breast cancer, along with additional studies in NSCLC.
TROPION-Breast02 is testing the ADC in previously untreated, advanced triple-negative breast cancer (TNBC) patients who are not candidates for immunotherapy, comparing it to chemo, while TROPION-Breast03 is in early-stage TNBC, with Dato-DXd given either alone or in combination with AZ's PD-1 inhibitor Imfinzi (durvalumab) to patients who have residual disease after neoadjuvant therapy.