AZ, Daiichi's TROP2 drug hits the mark in lung cancer
News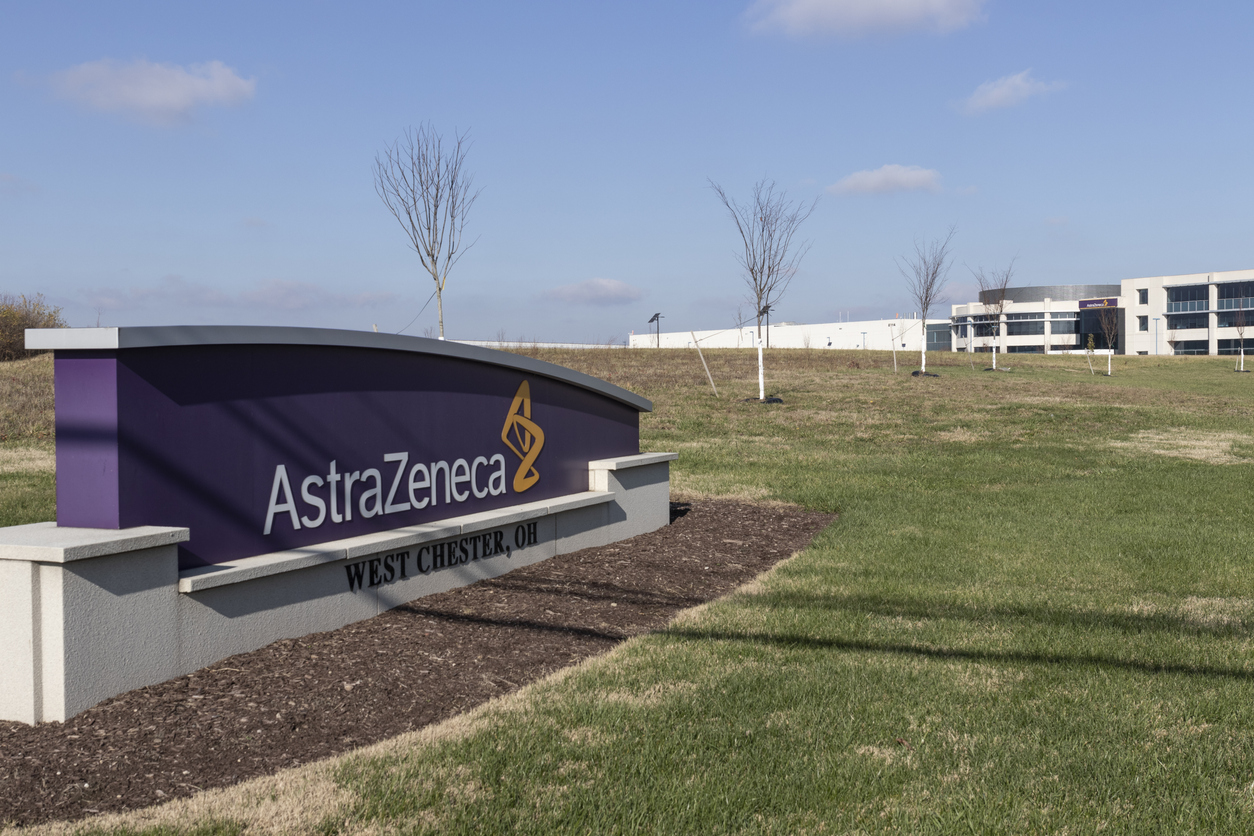 AstraZeneca and partner Daiichi Sankyo have their first phase 3 data for TROP2-targeting antibody-drug conjugate (ADC) datopotamab deruxtecan (Dato-DXd) – in lung cancer – in one of the most keenly-anticipated phase 3 trial readouts in oncology this year.
Dato-DXd achieved a statistically significant improvement in progression-free survival (PFS) in patients with non-small cell lung cancer (NSCLC) treated with at least one prior therapy when compared with docetaxel, a standard form of chemotherapy for this group, in the TROPION-Lung01 study.
There was also an "early trend" towards an improvement in overall survival with the ADC, although that data isn't yet mature, said the drugmakers in a joint statement. The data will now be shared with regulators to see if regulatory filings can follow.
The data in lung cancer follows encouraging results with Dato-DXd in breast cancer, but NSCLC is a much larger potential market and the main focus of AZ and Daiichi Sankyo's development programme for the drug.
Crucially, the patient population was a mixed grouping of patients with and without genomic alterations, suggesting that Dato-DXd could end up with a broad label if this top-line data is backed up in further evaluations.
AZ's head of oncology R&D, Susan Galbraith, said the data challenges "the entrenched standard of care in a previously treated and unselected patient population that has long deserved an alternative to chemotherapy."
Targeted therapies against genetic mutations and immunotherapies like Merck & Co's Keytruda (pembrolizumab) given alone or with chemotherapy are the main first-line treatment options for advanced, metastatic NSCLC patients, but there's still a big unmet need for patients whose disease progresses despite these therapies.
The results provide further evidence of the value of targeting NSCLC with a TROP2-directed drug, after Gilead Sciences' Trodelvy (sacituzumab govitecan) showed preliminary evidence of efficacy in a phase 1 basket study looking at multiple tumour types.
Already approved for triple-negative breast cancer (TNBC) and bladder cancer, Trodelvy is being compared to docetaxel in the phase 3 EVOKE-01 trial in relapsed NSCLC, due to read out next year.
Meanwhile, AZ and Daiichi Sankyo have started to test Dato-DXd in late-stage studies involving previously-untreated NSCLC patients, after reporting promising results in the first-line TROPION-Lung02 study last year.
The phase 3 TROPION-Lung07 and AVANZAR trials started in the last few months, both seeking to expand the use of the ADC into the first-line NSCLC setting.
AZ licensed rights to Dato-DXd in July 2020 for $1 billion upfront – paid over two years – plus up to $5 billion in regulatory and sales milestones. It was the second major licensing deal between the two companies, coming after the even-bigger $6.9 billion deal for HER2-directed ADC Enhertu (trastuzumab deruxtecan) in the previous year.
Sales of Enhertu are already ramping up nicely, but could be eclipsed by the potential of Dato-DXd if it gets approved in first- and second-line NSCLC. Analysts at Jefferies previously suggested that the market for previously-untreated patients alone could be worth up to $14 billion at its peak.