AZ and Daiichi's TROP2 ADC shows promise in first-line lung cancer
News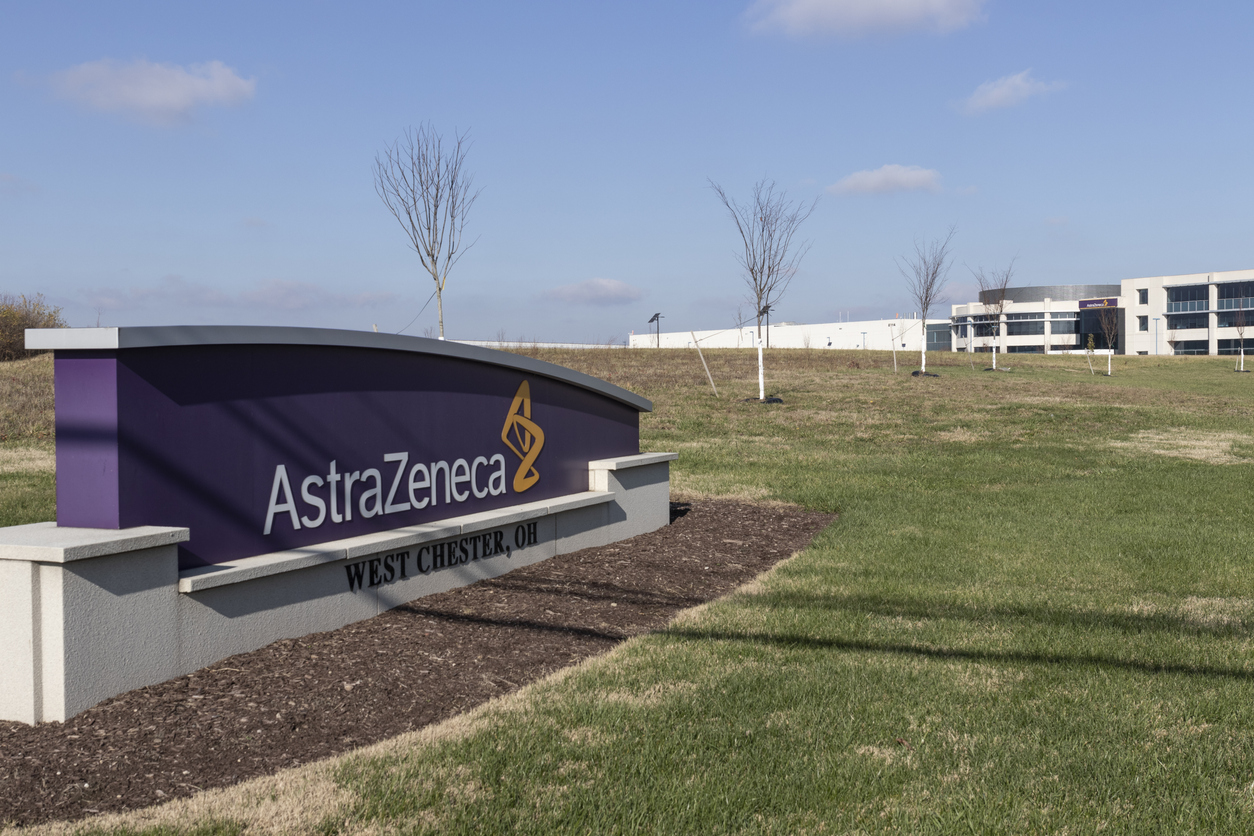 Two years after AstraZeneca splashed out $1 billion upfront for rights to Daiichi Sankyo's TROP2-targeting antibody-drug conjugate DS-1062, the drug has generate promising results in advanced non-small cell lung cancer (NSCLC).
Data from the TROPION-Lung02 reported at the World Congress on Lung Cancer (WCLC) showed an overall response rate of 37% when DS-1062 (datopotamab deruxtecan) was combined with Merck & Co's PD-1 inhibitor Keytruda (pembrolizumab) , rising to 41% when chemotherapy was added in as well.
The phase 1b trial is investigating the ADC and Keytruda – with or without chemo – in both previously-untreated and pretreated patients with advanced NSCLC who don't have genetic mutations that would warrant targeted therapies.
As a first-line therapy, DS-1062/Keytruda had an ORR of 62%, compared to 50% with triple therapy with chemo, with a disease control rate (DCR) or 100% and 90%, respectively. In the second-line setting, dual therapy had an ORR of 24%, and 29% with triple therapy.
The results suggest that AZ and Daiichi Sankyo could be in line for a second big win for a cancer ADC to follow Enhertu (trastuzumab deruxtecan), their HER2-directed drug which has just claimed a key FDA approval in HER2-low breast cancer.
It also fires another shot across the bows of Gilead Sciences, whose ADC Trodelvy (sacituzumab govitecan) became the first TROP2-directed drug to be approved for marketing, getting the nod from the FDA as a treatment for triple-negative breast cancer.
Gilead is also testing its drug as a first-line therapy for NSCLC in combination with Keytruda in a trial sponsored by Merck.
AZ licensed rights to DS-1062 in July 2020 for $1 billion upfront – paid over two years – plus up to $5 billion in regulatory and sales milestones. With the positive phase 1b trial in hand, the two partners are now planning a phase 3 trial, called Tropion-Lung08, to further evaluate the DS-1062/Keytruda combination as a first-line combination treatment for NSCLC.
Patritumab deruxtecan starts phase 3
Daiichi Sankyo meanwhile has started a phase 3 trial of another ADC – patritumab deruxtecan – comparing the drug to chemotherapy as a second-line therapy for EGFR-mutated advanced non-squamous NSCLC.
The HER3-directed ADC will be tested in patients whose disease had progressed despite earlier treatment with EGFR inhibitors, including third-generation drugs like AZ's Tagrisso (osimertinib). It picked up a breakthrough designation from the FDA last December based on phase 1 results in this setting.
Most EGFR-mutated NSCLCs show some level of HER3 expression, but for now there are no HER3 directed therapies approved for NSCLC or any other form of cancer.
The trial – called HERTHENA-Lung02 – will enrol  around 560 patients and is due to generate results in 2024. In 2020, Daiichi Sankyo and AZ agreed to carry out a clinical trial exploring the combination of Tagrisso with patritumab deruxtecan in patients with this form of cancer who have specific EGFR mutations, namely exon 19 deletion or L858R mutation.