AZ COVID-19 vaccine cleared in UK, dosing to start next week
News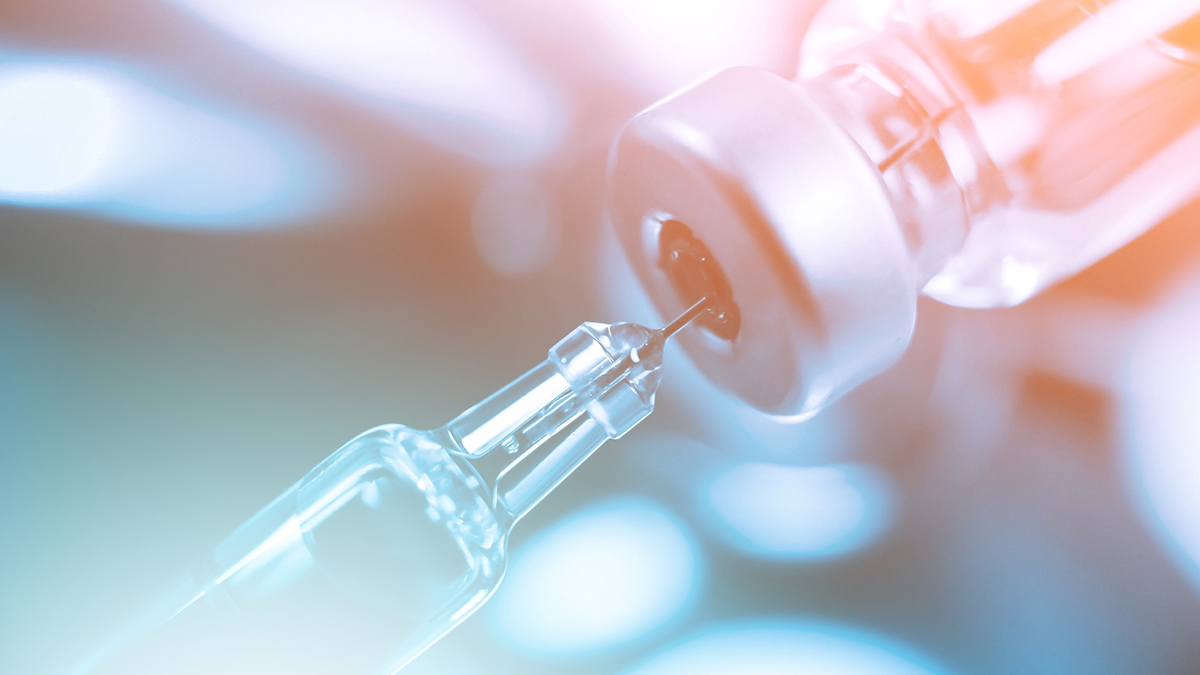 The UK has approved AstraZeneca and Oxford University's COVID-19 vaccine AZD1222 in another significant step forward in the fight against the pandemic, with first doses due to be administered on Monday.
The UK government has already ordered 100 million doses of the adenovirus-based shot, enough to vaccinate 50 million people, adding to the 40 million dose order of the Pfizer/BioNTech shot – now known as Comirnaty – that was approved earlier this month.
The UK is the first country to approved AZD1222, and AZ says it is preparing to provide "millions of doses" in the first quarter of 2021, while building capacity for three billion doses for delivery worldwide by the end of the coming year.
The emergency approval comes as millions more people in the UK are facing tighter lockdown restrictions after another daily record of more than 53,000 confirmed new coronavirus cases yesterday.
Health Secretary Matt Hancock warned that while the rollout of AZD1222 brings forward the end of the pandemic, mass vaccination will take time and people should "hold their nerve" to avoid swamping the NHS in the first few months of 2021.
He told the BBC this morning that he now has "a high degree of confidence that we can be out of this by the spring."
https://twitter.com/MattHancock/status/1344176769813909505
The Joint Committee on Vaccine and Immunisation (JCVI) has set out priority groups who will receive the vaccine, and as with the Pfizer/BioNTech jab first in line will be the over-80s and health and social care workers. So far, more than 600,000 people have received Comirnaty since dosing started on 9 December.
AZ chief executive Pascal Soriot said that millions of doses of AZD1222 have already been produced and are being filled, ready to ramp up supply as the UK immunisation programme gathers pace.
Soriot confirmed that AZ should be able to provide enough vaccine to meet the UK government's target of a million doses per week "very rapidly" with the first doses due to be delivered to clinics "today or tomorrow."
He also said that AZD1222 provides a reasonable level of protection from the coronavirus after a single dose, and as the second dose only needs to be given within 12 weeks, that provides an opportunity to immunise more people, more quickly.
In turn, that should start to reduce mortality and hospitalisation from COVID-19 and ease pressure from the NHS as cases continue to surge.
https://twitter.com/AstraZeneca/status/1344181324614139904
The AZ vaccine can also be stored, transported and handled at normal refrigerated conditions for at least six months making it more suitable for delivery to parts of the world with less sophisticated healthcare systems than the Pfizer/BioNTech shot, which requires colder storage.
Soriot also reiterated his view that AZD1222 should provide protection against the new, more transmissible strain of the SARS-CoV-2 virus that causes COVID-19.
The first case of that has now been identified in the US, along with dozens of other countries, but new research suggests that while it is easier to transmit it isn't any more likely to cause severe disease.
The Medicines and Healthcare products Regulatory Agency (MHRA) has approved two full doses of AZD122, which has a top-line protective efficacy of 62%, as it decided there wasn't enough data on a half dose/full dose combination that seemed to be more effective in trials with 90% protection rate.
The British Medical Association's council chair Dr Chaand Nagpaul, welcomed the approval, but warned the rollout will require a massive step up in immunisation capacity.
"It is now crucial that supplies of this vaccine are given to as many GP practice sites and hospital hubs as possible and that this happens as quickly as possible so that we can begin vaccination en masse," he said.
"We need to see a step change in distribution so that doctors can protect their patients and communities, beginning with those most at risk, and crucially this must include health and social care workers as they confront the virus on the front line."
The BMA has previously said it is concerned about patchy access to the Pfizer/BioNTech vaccine by healthcare workers across the country.
EU orders another 100m doses of Comirnaty
The EMA is still reviewing the AZ vaccine, but yesterday exercised an option to acquire another 100 million doses of Comirnaty for distribution in the EU in 2021, taking the tally to 300 million doses.
Pfizer and BioNTech say they will be able to meet that order, agreed just two days after the first vaccinations against COVID-19 started in EU member states. The companies have previously said they will be able to supply up to 1.3 billion doses worldwide by the end of 2021.