Automated insulin dosing app Tidepool Loop FDA-cleared
News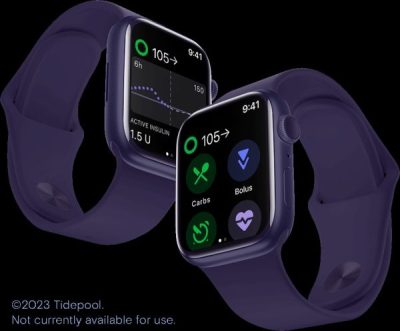 The 501(c)3 non-profit Tidepool, which seeks to empower the next generation of innovations in diabetes management, has announced that the US Food and Drug Administration (FDA) has cleared Tidepool Loop, an automated insulin dosing app intended for the management of type 1 diabetes (T1D) in those six years old and above.
Tidepool, an open-source diabetes non-profit founded in 2013 and driving community-led innovation, has thus made a reality the patient-led project, Tidepool Loop – the first iPhone-controlled interoperable automated glycaemic controller for T1D management of its kind to be given FDA clearance. It is also the first application to enable insulin delivery from a compatible Apple Watch.
The algorithm technology in Tidepool Loop is intended for use with compatible integrated continuous glucose monitors (iCGM) and alternate controller enabled (ACE) pumps, to automatically increase, decrease, and suspend delivery of basal insulin based on iCGM readings and predicted glucose values. Furthermore, it can recommend and deliver correction boluses when glucose values are predicted to exceed predefined thresholds.
Supported by grants from JDRF, The Helmsley Charitable Trust, the Tullman Foundation, and a diverse community of individual funders impacted by their experience with diabetes, Tidepool Loop can now serve as a predicate device for future interoperable Automated Insulin Dosing (AID) submissions - providing a more clearly defined pathway through the regulatory process.
Howard Look, CEO and co-founder of Tidepool, said: "We knew this day would come, but we couldn't have achieved it without the support of the entire diabetes community, including the FDA.
Look continued: "I'd also like to personally acknowledge and celebrate the contributions of the DIY community and participants in the Loop Observational Study conducted by the JAEB Center for Health Research, who made this milestone possible."
David Panzirer, trustee at The Leona M. and Harry B. Helmsley Charitable Trust, commented: "Tidepool helped bridge the gap between the fast pace of innovation in the community and the rigour of current quality management systems. This is a triumph for stakeholders across the diabetes industry and, most importantly, will make a real impact in the lives of people with diabetes."
Aaron Kowalski, CEO of JDRF, added: "Tidepool Loop's ground-breaking FDA clearance represents a pivotal step towards a world where people with T1D can choose the pump, CGM, and algorithm that are best for them – and have all three work together."
Kowalski continued: "It's also a testament to the innovation, commitment, and spirit of the T1D community."
Tidepool is now finalising agreements with device partners to create a seamless experience for both physicians prescribing Tidepool Loop and the patients using it. Initial launch device partners have not as yet been announced. However, the company has a development partnership with Dexcom (DXCM) and additional and yet-to-be-named medical device companies for future inclusion of their component with the Tidepool Loop platform.
Tidepool hosts a suite of software tools for people with diabetes and the clinics that serve them, including Tidepool Web, Tidepool Mobile, and Tidepool Uploader. Tidepool Loop will now be included in this suite.
Meanwhile, in June last year, Abbott started working on a new device that will measure both glucose and ketones, potentially serving as a warning system for a life-threatening complication of diabetes known as ketoacidosis. Already granted breakthrough device designation from the FDA, the system will take the form of a small patch-like device similar to Abbott's FreeStyle Libre 3 device.
Image source: Tidepool.org