ASH roundup: late breakers take the stage
News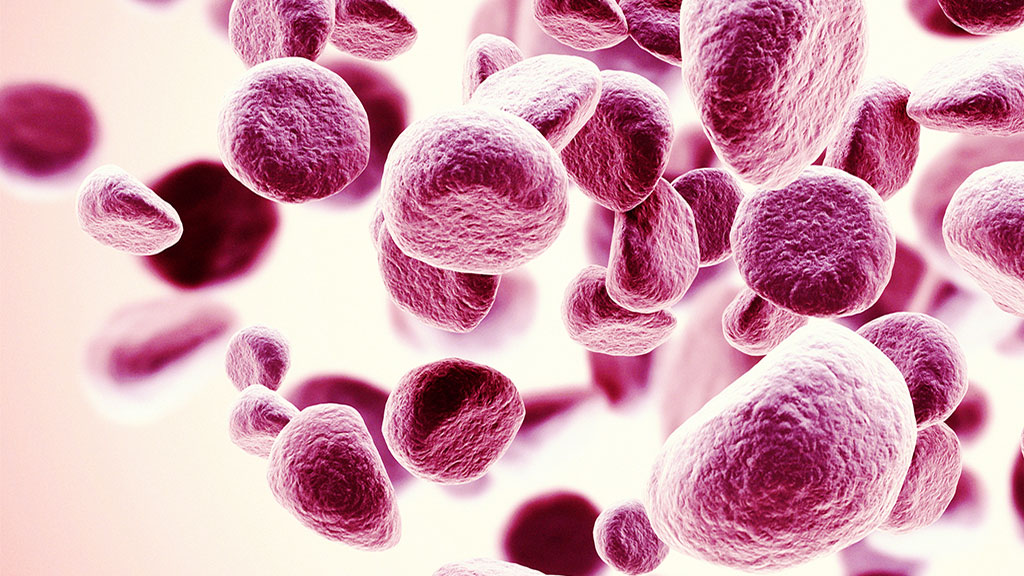 The final day of the ASH congress always includes a session on late-breaking studies, and this year was no exception, with presentations on Novartis' iptacopan in paroxysmal nocturnal haemoglobinuria, as well as Amgen's Blincyto and BeiGene's Brukinsa in leukaemias.
Novartis reported top-line results from its APPLY-PNH trial of its oral therapy iptacopan in October as an alternative to injectable therapies for PNH, and at ASH clinicians had a chance to digest the full dataset in what was described as a "practice-changing" study by Régis Peffault de Latour of Saint-Louis Hospital in Paris, who presented the results at ASH.
"These results suggest iptacopan […] could essentially allow patients to live a normal life with just one pill each morning and night," he added. "It's a huge step forward for treating this devastating disease."
At 24 weeks, 82% of patients taking iptacopan saw an increase in haemoglobin of 2 g/dL or more without a blood transfusion, compared with 2% of patients treated with injectable complement C5 inhibitors Soliris (eculizumab) or Ultomiris (ravulizumab), both sold by AstraZeneca/Alexion.
The iptacopan group saw an average haemoglobin level increase of 3.59 g/dL, compared with an average decrease of 0.04 g/dL among those in the control arm, and levels of 12 g/Dl or more were achieved in 69% and 2%, respectively. Almost all patients treated with Novartis' drug had no need for blood transfusions over the course of the study.
Researchers cautioned that these are early results, and more follow-up is needed to determine the long-term safety and efficacy, but the data could spell trouble for AZ and Alexion's C5 franchise, which brought in more than $4 billion in sales in the first nine months of this year.
Amgen's Blincyto (blinatumomab) was the first bispecific T cell engager to be approved for marketing way back in 2014, but has been a slow burner product for Amgen, with sales rising slowly to $472 million last year in its main indication in B-cell acute lymphoblastic leukaemia (B-ALL).
At ASH, the E1910 clinical trial generated results could unlock a new patient population for Blincyto, after it was shown to improve overall survival in patients with no measurable residual disease (MRD) after induction chemotherapy for B-ALL. At the moment, Blincyto is approved to treat patients with MRD after induction treatment.
Amgen's drug plus chemo reduced the risk of death by 58% compared to chemo alone when given during the consolidation stage of treatment, with 83% and 65% of patients respectively still alive after 3.5 years' follow-up. The company now intends to discuss the data with regulators, with a view to expanding Blincyto's label.
"Patients who are MRD negative have a better prognosis than patients who are MRD positive, generally, but they still relapse," commented Mark Litzow of the Mayo Clinic, who presented the data at ASH. "We think we can do better," he added. "Based on what we're finding, I think this is the new standard of care."
Another drug being positioned as a practice changer at ASH is BeiGene's BTK inhibitor Brukinsa (zanubrutinib), which outperformed $10 billion-a-year market leader Imbruvica (ibrutinib) from Johnson & Johnson/AbbVie in the head-to-head ALPINE trial.
The study involved patients with relapsed or refractory chronic lymphocytic leukaemia (CLL) and small lymphocytic lymphoma (SLL), and showed that after two years 79% of patients taking Brukinsa and 67% of the Imbruvica group were still alive without evidence of their cancer returning.
Presenting the data, Jennifer Brown of Dana-Farber Cancer Institute and Harvard University also highlighted improved tolerability data with BeiGene's drug – an important finding, as Imbruvica "has been somewhat hard to tolerate for many patients, with cardiac side effects being one of the biggest problems."
Brukinsa caused fewer adverse events, and in particular much less cardiac toxicity, she added, pointing to lower hospitalisation rates and fewer cases of atrial fibrillation with BeiGene's drug.
BeiGene is waiting for the FDA to complete its review of Brukinsa in CLL and SLL, with the regulator due to deliver its decision by 20th January next year. It is already cleared to treat mantle cell lymphoma (MCL), Waldenström's macroglobulinaemia (WM), and marginal zone lymphoma (MZL).