Key themes from JP Morgan, with Paul Tunnah – the pharmaphorum podcast
Digital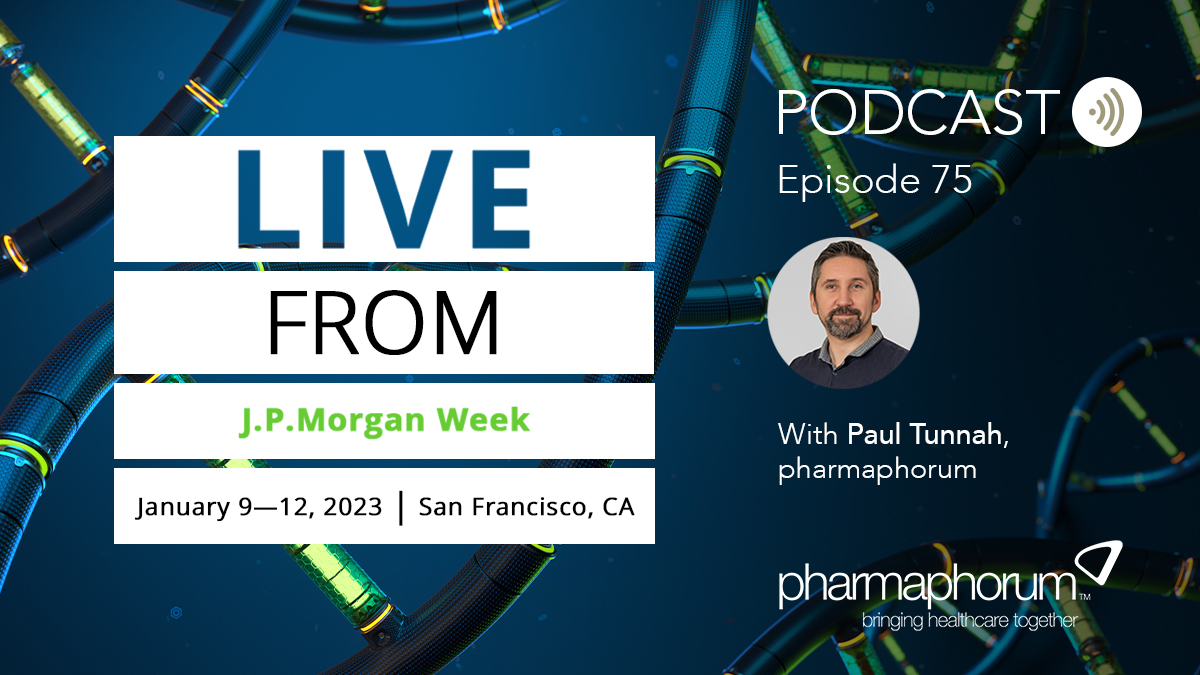 This week, pharmaphorum editor-in-chief Jonah Comstock and pharmaphorum founder Paul Tunnah headed to San Francisco for the JP Morgan conference, the annual elbow-rubbing opportunity for biotech bigwigs. This is the first time the show has been back in person since COVID, and, despite some less than ideal weather, attendees were excited to resume in person collaboration.
Just before heading out, Jonah and Paul got together to reflect on what they saw and heard – and what it means for the year ahead in pharma.
Topics discussed include challenges in cell and gene therapies, changing paradigms in clinical trials, the inflation reduction act, and why everyone's suddenly talking about neurology.
You can listen to episode 75 of the pharmaphorum podcast in the player below, download the episode to your computer, or find it - and subscribe to the rest of the series - in iTunes, Spotify, Stitcher, and Podbean.