Tunnah's musings: Syrum – saving the world or saving pharma?
Paul Tunnah
pharmaphorum
Following the beta launch of the Facebook pharma game Syrum, by Boehringer Ingelheim in London recently, Paul Tunnah explores what it is all about and speaks with John Pugh to hear about his aspirations for it.
It's probably fair to say that the words 'pharma' and 'glitz' do not often go hand in hand. However, Boehringer Ingelheim's Director of Digital, John Pugh, certainly managed to inject some sparkle into the beta launch of the long awaited Facebook game Syrum, as it was unveiled to a select crowd at the Science Museum in London on Thursday evening.
Guests were treated to an array of cocktails, delivered following a suitable scientific theme by men and women in white coats and served in a variety of lab-based drinking vessels – the water melon and vodka test tube punch was a particular favourite. All this to keep the waiting crowd entertained prior to the unveiling of a launch video featuring Pugh and Faith Busch (Global Social Media Manager at Boehringer) – both can be assured of a fall back career in Hollywood if they tire of pharma!
&nbsp,
"…what is Syrum, what is it hoping to achieve and will it work?"
&nbsp,
But onto the serious business – what is Syrum, what is it hoping to achieve and will it work?
Well, I will not go into great detail about the game itself as there are plenty of reviews that will do that. Suffice to say, it replicates in a fun way several elements of the pharma process, from drug development (figure 1) right through to sales and marketing. It is played within Facebook and is therefore inherently designed to be a social game, with players able to interact in a number of ways with their Facebook friends through features such as headhunting others' staff and trading playing cards (figure 2).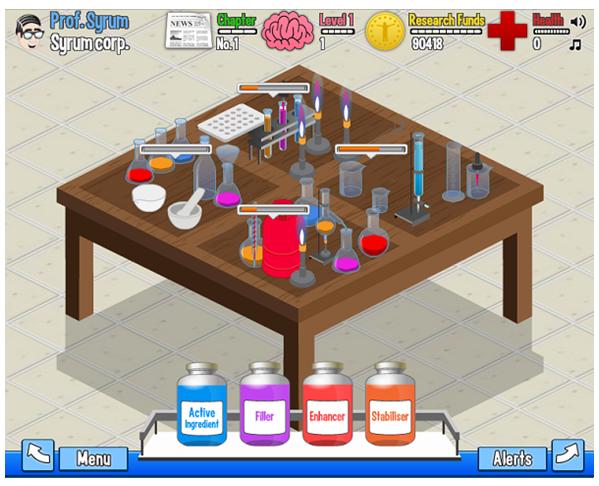 Figure 1: The seeding table, where Syrum players start to concoct new drugs.
It is clear that its development has been a lengthier process than Pugh would have liked, with expectations of an imminent beta launch way back in 2011. Pugh admits that, in hindsight, "perhaps I would not have communicated it quite so early on – we didn't foresee those setbacks", when responding to the delays. Nevertheless, he is pleased that the response toward Syrum has generally been positive, with others recognising the risks he, and Boehringer, are taking.
But if you dare to ask Pugh about the return-on-investment (ROI) for Syrum and its strategic objectives for Boehringer you can see him politely holding back a roll of the eyes. He has a vehement belief in doing things differently and breaking away from the pharma's traditional strait-jacket success metrics. In fact, he is clear to point out that Boehringer's much lauded Twitter account might well have been shut down by now if it had been measure in that way.
Many have speculated that the role of Syrum is to improve pharma's PR (a brave move given it would have a halo effect on the whole industry) or to act as a 'back door' to building better HCP relationships.
&nbsp,
"…dare to ask Pugh about the return-on-investment (ROI) for Syrum and you can see him politely holding back a roll of the eyes."
&nbsp,
However, speaking with Pugh it is clear that neither was front of mind for him, as he remarks that "it might benefit the reputation of the industry – that's not the reason we did the game, that's kind of like a pleasant side effect of the game," before going on to elaborate that "we didn't get any problems with signing off the game because there aren't any diseases in there that we have a vested interest in".
So what is it all about then?
For Pugh, it's clearly about learning – both for pharma and those playing the game. Indeed, part of the rationale for a beta launch is to allow players to shape the direction of the game, as he admits "we don't know where it's going to go, that's the exciting thing about it – it's a very unpharma approach, it's a more Silicon Valley approach". Indeed, his inspiration for the game has come from a variety of sources way beyond pharma, from 'Farmville' (Syrum was very nearly called 'Pharmaville' following an online naming poll before lawyers advised otherwise) to seeing his son playing Pokémon and realising trading cards would be a fun aspect of the game. It's also breaking new ground, with users able to utilise Facebook Places to check in within the game in return for special rewards.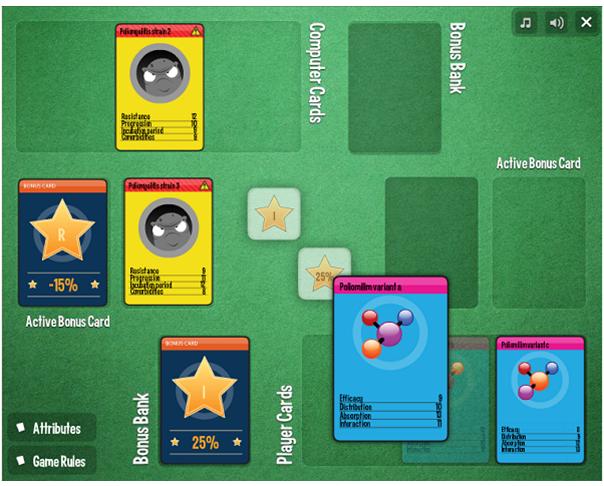 Figure 2: Syrum involves elements familiar to other games, such as these Pokémon style clinical trial trading cards.
And it seems the future of Syrum could go in any number of directions. Based on the beta testing, there may be different variations launched for different geographies, or adaptations made for particular user types (e.g. patients, doctors). And whilst all the buzz around Syrum might involve terms such as social media and gamification, Pugh has hefty ambitions for it to rise above such pigeon holing. "What I would love is for there to be enough people playing the game that it's a truly social game and we develop the collaboration tools sufficiently that it becomes something bigger than just the game, it becomes a problem solving platform, an educational platform and an engagement platform."
&nbsp,
"To throw a disruptive hand grenade out there and see what happens when it goes bang, without set ideas of what it should achieve…"
&nbsp,
It seems to me that what Pugh is seeking to do with Syrum is to mimic what is much more commonplace in other industries. To throw a disruptive hand grenade out there and see what happens when it goes bang, without set ideas of what it should achieve, but instead to see what can be learned from the explosion. So whilst it may help the public understand pharma and potentially start to heal some of those PR wounds, the return for Boehringer is that it will also learn – about gaming, about social media and perhaps, through Syrum, about its own corporate processes.
If Syrum catches on and Boehringer achieves something useful from stepping beyond the comfort zone of decades old industry marketing and comms guidelines it could spur such innovation amongst its peers. In the meantime, perhaps we need to put aside our own conceptions of how such initiatives should be measured, lighten up and just get involved.
Or, to leave the last word to Pugh on three years of hard work seeing it come to light, "it's been fun and it's a fun game".
Until next month, check out Syrum and stay well.
About the author:
Paul Tunnah is Founder and Managing Director of www.pharmaphorum.com, the primary facilitator of thought leadership and innovation for the pharmaceutical industry featuring news, articles, events / company listings and online discussion. For queries he can be reached through the site contact form or on Twitter @pharmaphorum.
Could Syrum be the disruptive innovation pharma comms needs?