Tailoring analytics for business success
Companies which recognise the importance of analytics and business intelligence as part of their overall master data management strategy benefit from insights that can underpin improved practices, leading to greater customer engagement and, as a result, increased sales.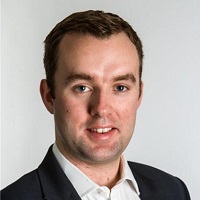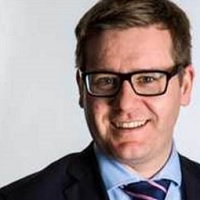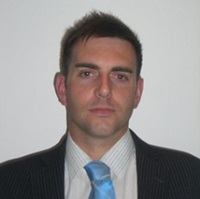 Gareth Dabbs, Sebastian Rasch & Richard Gray
In today's increasingly complex healthcare climate, the field of analytics has risen to non-negotiable status. Organisations big and small are working to reveal meaningful data patterns that directly influence patient care and improve processes. However, without a proven strategy in place, many life sciences companies are spinning their analytical tyres in the sand.
So why is the subject of analytics top of mind? It holds the power to improve current business processes and, in many cases, serves as a catalyst to current and new revenue streams.
Until the time comes when a company can simply snap its data management fingers and have a plan magically fall into place, analytics will continue to hinge on a solid foundation, a calculated plan and ongoing discipline. So what should organisations be doing?
With a properly constructed Enterprise Information Management strategy in place, business leaders can turn their attention to defining a tailored analytics model. Answering the seemingly simple question of 'what does analytics mean to our organisation?' needs to be a priority, especially for those pursuing a patient-centric model. But in order to establish a sustainable analytics and business intelligence approach, alignment with corporate strategy is essential.
The analytics segment itself is commonly considered the biggest mountain to climb but often it is the consumption of data where missteps are made. The process is best viewed as a circle, with each element feeding the next: data acquisition, master data management, data governance and analytics.
A clear understanding of the organisation's desired outcomes helps recruit the right technology and align the analytics plan for success. With an unclouded vision of the endpoint, analytics can directly impact commercial operations. For example, some companies have found success using environmental and meteorological data to predict and shape a product's pricing and sales models.
Customer engagement
Many companies are investigating how advanced analytical techniques can define customer needs. Mature companies consolidate data by implementing processes to uncover the ways in which customers engage with pharma companies. This approach can be used to optimise channels. One company, for example, achieved an increase in Rx of about 30% after optimising its engagement approach. Additionally, big data are being used to understand how patients perceive a drug that's preparing for launch by combining clinical, outcomes, prescribing and social media data.
What about using analytics to enable other outcomes? Healthcare providers (HCPs) are increasingly using analytics based on social media data to identify patient experiences in hospitals. Data analysis has also helped HCPs to understand that just 4% of patients consume 50% of the healthcare budget. More recently, the patient experience has become enriched via social media analytics that correlate an emotional response with steps in the patient journey, thereby helping shape the development of services.
Analytics is increasingly a competitively differentiating capability. The key is to recognise that it begins with a robust method to bring data together, grows with the implementation of strategic capabilities, and matures with demonstrating value across the business.
This is the final part in a series of three blogs on information management. 
About the authors:
Gareth Dabbs is lead principal, Technology Solutions at IMS Health. Contact him at: GDabbs@uk.imshealth.com
Sebastian Rasch is engagement manager, Technology Solutions at IMS Health. Contact him at: SRasch@uk.imshealth.com
Richard Gray is commercial director, Technology Solutions at IMS Health. Contact him at: rgray@uk.imshealth.com
Read the previous two blogs in this series:
Information management needs proper governance