How accidental advocacy is amplifying the GM1 voice
Rare disease families need to stand up and be counted if they want things to change said mum and advocate Christine Waggoner. She spoke to pharmaphorum as part of our Patients Insights series.
Like many "rare disease mums", Christine is an accidental advocate. After her daughter, Iris, was diagnosed with a rare disease at five, friends, family, and strangers donated so much to a research fund-raising campaign that she had to set up a non-profit to deal with it all.
Eight years later, the group, Cure GM1 Foundation, one of only a handful of groups meeting the "tremendous needs" of children living with the condition and their families, has played a major role in shifting the dial on treatments.
Diagnostic odyssey
It took more than two years and a misdiagnosis for Christine and her husband Doug Dooley, to get to the bottom of their daughter's developmental difficulties.
They first noticed that something might be wrong when Iris was in pre-school.
"Her teacher started to flag some things like she didn't pedal her tricycle as well as the other children, and that she fell out of her chair. They had to buy her a chair with arms so she could sit in it without falling over," says Christine.
Their paediatrician referred than to occupational therapy and a speech therapist, who recommended Iris see a neurologist. After a six month wait, the family was told that "any testing would be inconclusive anyway", so just to carry on doing what they were doing.
"In rare diseases especially, we have to advocate to put our conditions on the map, to get them into journals and publication to attract resources. That requires us to share our stories. If we want a treatment, we have to show that we exist and that it would be worth running clinical trials in this condition."
At her five year health check, almost 12 months later, Iris was exhibiting pronounced ataxia and her speech had deteriorated significantly. Her paediatrician "freaked out", says Christine.
"He had this realisation that for the last two years when we had been asking and asking that something had been wrong. He got us an appointment for a developmental paediatrician who gave us a diagnosis of cerebral palsy.
"Fortunately, we already had another appointment arranged with a small neurology office. They ran the tests and made the diagnosis of GM1 gangliosidosis."
It was 2013 and Iris, by this time, was five years old and about to start kindergarten.
Serious, degenerative, fatal
GM1 gangliosidosis is an inherited lysosomal storage disorder (LSD) that damages nerve cells in the brain and spinal cord.
It is one of about 50 LSDs, characterised by a lack of enzymes for the breaking down of molecules such as fats and sugars. Instead, these molecules accumulate until they are at toxic levels.
While three gene therapies are now in late phase clinical trials, there is currently no treatment for the condition.
Says Christine: "It's a very serious, degenerative, and fatal disease. Even if people live into their 20s or 30s, the disease has an incredible impact on their life and their health.
"They usually pass away from complications. Pneumonia is a common cause of death in GM1, or sometimes a severe seizure that leads to heart failure."
After taking some time to adjust to the news and getting Iris onto a clinical trial of miglustat in combination with a ketogenic diet, Christine and Dough decided that they "could do more".
"There was a call from a researcher who said they needed funding, and we thought maybe we could contribute. Other than selling Girl Scout cookies, we had no prior fund-raising experience, so we just set a modest target ad thought other families might want to join in.
"But we had no idea what was going to happen. The response was explosive, and money was flooding in."
Within just months of launching the campaign the couple had raised a staggering $422,000 – and the total was growing all the time.
"I felt a tremendous responsibility to our friends and donors," says Christine, explaining the decision to go from fund-raiser to non-profit organisation.
"It was completely unexpected. But ultimately that money contributed to the advancement of intravenous AAV9 gene therapy for GM1."
Hope on the horizon
In the years since Iris was diagnosed, the landscape has changed considerably. While no licenced therapies yet exist, gene therapy is looking very promising and the pre-clinical space is busier than it ever has been.
Advocacy is essential for building and keeping this momentum, believes Christine, whose group works closely with researchers and biotech organisations, and is currently helping support new-born screening campaigns and recruiting for several natural history studies.
"In rare diseases especially, we have to advocate to put our conditions on the map, to get them into journals and publication to attract resources.
"That requires us to share our stories. If we want a treatment, we have to show that we exist and that it would be worth running clinical trials in this condition."
The stakes are high, she explains.
"Children are literally dying while we wait for a treatment," says Christine.
The social butterfly banishing fear
Iris, who Christine described as the family's social butterfly, has just turned 13.
"It's bittersweet. Of course, we are overjoyed that she is here with us. But the pain that GM1 families feel as time passes, and the disease gets worse, is hard. With each passing year, you are more worried about what will happen next," she says.
"Families don't want to live their lives always in fear."
As Cure GM1 continues to fund and support research into this devastating disease, she hopes that one day, maybe, they won't have to.
About the author
Amanda Barrell is a freelance health and medical education journalist, editor and copywriter. She has worked on projects for pharma, charities and agencies, and has written extensively for patients, healthcare professionals and the general public.
---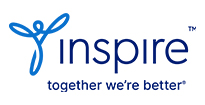 Patient Insights is a monthly series that appears in partnership with Inspire, a company with an online support community of more than 2 million patients and caregivers worldwide.