Precision medicine and data science: the 'new normal' for drug development
Views & Analysis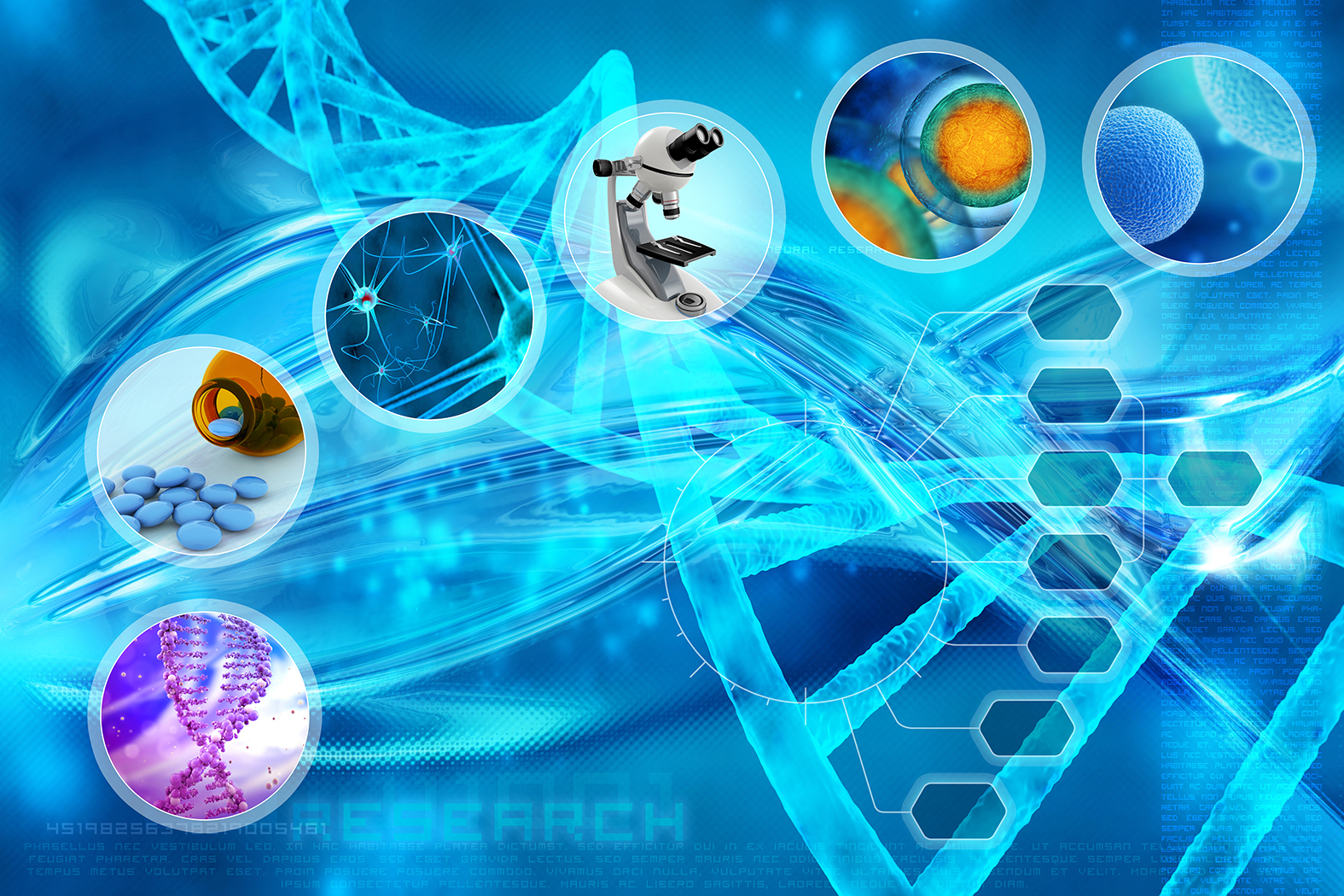 As healthcare systems move from an era of blockbuster medicine into the age of precision medicine, pharmaceutical companies and other healthcare stakeholders are faced with a fresh set of challenges as they seek to balance innovation and huge unmet patient need with the burgeoning cost constraints faced by global healthcare systems.
It could be argued that the pharmaceutical industry is a victim of its own success. Having spent the latter half of the 20th century curing and vaccinating against some of the world's deadliest diseases, a plethora of new lifestyle and chronic illnesses that require a more targeted approach to treatment have risen to fill the vacuum. In this transformative environment, a new drug development paradigm is needed if healthcare is to remain both effective and affordable.
The future of drug development and the central role that precision medicine will play in global healthcare is the subject of an expert panel at this year's DIA Annual EuroMeeting in Glasgow, Scotland, this March. For Peter Schueler, MD, Senior Vice President of Drug Development Services CNS at ICON plc and chair of the panel session, it's a topic close to his heart.
[caption id="attachment_24131" align="alignleft" width="155"]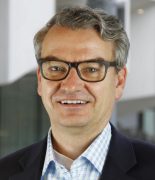 Peter Schueler, Senior Vice President of Drug Development Services CNS at ICON plc[/caption]
Precision medicine
"We're at a turning point as an industry. But in line with the opportunity comes the challenge – and the biggest challenge of all is the explosion in cost," Peter argues. "Costs have increased almost without limit as targeted patient populations shrink. As such, we now develop drugs that are only useful for a handful of people; there are few mass markets or blockbusters left."
This is a key driver underlying the recent boom in orphan drugs and growing interest in 'precision medicine' – the practice of tailoring drug treatment and therapies to smaller, more targeted patient populations. Often used interchangeably with the term 'personalised medicine', Peter argues that the two – while related – are not, in fact, interchangeable: "For me, precision medicine is a much wider term than personalised medicine. In personalised medicine, you might develop a drug for a small group of patients and that would be the end of it; in precision medicine you continue to gather data throughout the treatment using tracking tools, adjusting it or introducing new therapies over time where needed."
And the growth in orphan drugs has been staggering. In 2015, the US Food and Drug Administration (FDA) approved 354 of the 472 requests it received for orphan drug designation – a 22% rise over 2014. If 20th century medicine was 'the age of the blockbuster drug', then it appears the 21st will be 'the age of the orphan drug' and now, increasingly, precision medicine. However, for that future to blossom, challenges such as development costs and remuneration must first be overcome.
"While precision medicines are being developed to keep people healthy and extend life, the costs are such that few can afford them. Payers are concerned we are bringing drugs to the market for orphan diseases at high prices, but drug companies need a return on investment for development to be sustainable."
While the costs may seem unfathomable, Peter argues that new targeted drugs are linked to substantial savings in other areas. "The benefit of these treatments is that patients require less physician and hospital visits – it's a cost saving in terms of those resources. Payers and healthcare systems need to consider modifications to the model that can support that."
Multi-stakeholder development
Undoubtedly this transforming healthcare environment is also making its impact felt internally, triggering change in clinical operations in recent years. "The world is getting far more complex and this – combined with shrinking margins and revenues – means big pharma no longer always has the resource or internal capacity to do everything in house," says Peter. "The one-company in-house approach of the past has transitioned to a network-driven model that has led to much closer collaboration between the industry and contract research organisations (CROs) than 10 years ago. It's no longer simply transactional, it's more of a strategic partnership."
However, while it's a partnership that has had clear benefits for both parties, as the new normal takes shape, the biggest obstacle for industry is in ensuring the smooth transfer of both knowledge and data. "In recent years, clinical knowledge has begun to sit in the CRO world, which means there are fewer people in-house who fully understand the drug and what it does to the patient," he says. "In terms of how to play that knowledge back into the pharma company, it requires much closer partnerships than we have today."
Taking a positive stance to data sharing
In addition to closer working relationships with CROs and other stakeholders, the other driving force behind changing clinical practices is technology. "We're at the turning point, with many new and affordable platforms and devices only now becoming available," Peter observes. "The fact that smart watches and other wearables are now affordable means we will see lots of data points coming in around the clock – true real-world evidence. It will take a few years before we can fully evolve the evidence-based concept, but it will happen."
Naturally, the technology renaissance of recent years has also brought with it data and privacy concerns. An article published in the Guardian recently painted a concerning picture of private companies profiting from healthcare data. However, it failed to highlight the vital role that data plays in drug development, and the very real stakes at play should data not be made available in a clinical setting.
Finding the right patients
On top of this, the ability to identify niche patient populations who may benefit from targeted treatments in a more cost-effective way also plays into this critical discussion. "Clinical trial recruitment is not very patient-friendly," he stresses. "Today's patients are often lost in the system; they register their interest and they never hear back."
In this respect, Peter notes, "making use of electronic health records will be vital to clinical operations, as will patient registries and historic trials databases. If we have that data, then we can use it to inform decisions around how we shape certain types of therapy to patient populations or tailor study protocols to existing patients."
Above all, he points out, development has to be based on reality. "And that's exactly where electronic health records and patient databases can help us to better understand the data and the patient populations."
That said, the concerns around privacy are unlikely to dissipate unless healthcare services and the pharmaceutical industry do a better job of communicating the crucial role that data plays. Peter observes that, while the benefits are often ignored in the arena of public opinion, regulatory organisations have already shown their support. "The European Commission, for example, is very open about the benefits of data sharing. It launched the Innovative Medicines Initiative to help expedite the process of clinical development, and it encourages responsible sharing of data for improved drug development."
The evolution of drug development is far from its endpoint, but there are a number of critical elements coming together that will each play a part in the research and development of new, targeted drugs for smaller patient populations. While the confluence of industry and CRO relationships, technological innovation, and real-world evidence will most certainly play a role, the industry cannot passively wait for the future to arrive; work must be done now to lay these critical foundations.
"We cannot wait five or 10 years for the paradigm to shift on its own," Peter says. "We need to take positive action now to pave the way for drug development of the future."
Peter Schueler will be chairing the DIAmond Session: Current Trends and Solutions in Global Clinical Operations at the DIA 29th Annual EuroMeeting which will be held in Glasgow on 29–31 March 2017. For more details, visit the DIA website.
About the author:
Craig Sharp is a content specialist at pharmaphorum.
Read more:
The future of healthcare: the patient advocate and investor perspectives