Integrative development for interventional solutions in healthcare and prevention
Pedro Garbes-Netto
Sanofi-Pasteur, Latin America
What modern societies need in terms of healthcare and disease prevention has been increasing in complexity. To cope with such needs it is reasonable to suggest that we gather parties from different societies to develop education and research. Having worked for some decades in Latin America, the author, Pedro Garbes-Netto, reflects on this subject.
There are several well-known worldwide scientists such as Stephen Hawking and Richard Dawkins who publicly recognize that we are living the pinnacle of the western science development. And this is not restricted to areas such as electronics, information technology or physics. In the healthcare field, a better understanding of genomics, epidemiology and behavior is fostering an unprecedented advance which current generations will benefit from, e.g. in preventing cardiovascular risk factors to advances in cancer treatment.
But today I would like to bring your attention to a bottleneck regarding human resources.
Over the past decades, it has become increasingly clear that the most sensitive and important asset, either from a personal or corporate perspective, is the human asset.
After delivering hundreds of interventions in healthcare and prevention fields, I came to realise that it is much easier to set up a cold chain for a clinical trial in the Amazon region than to find a good investigational team to run a trial even in the most populated and developed cities.
Most of the time, as clinical development advances in Latin America, we do not have investigational teams ready to jump into regulated clinical trials activities. Therefore, we must engage in a crucial activity before developing clinical research in a region as large as Latin America.
Education &amp, training
Most of our undergraduate and graduate courses in life sciences do not encompass the basics for regulated clinical trials activities, even in the so called core countries of the ICH / GCP.
&nbsp,
"Most of our undergraduate and graduate courses in life sciences do not encompass the basics for regulated clinical trials activities…"
&nbsp,
The reason for academia not embracing this educational area lies in the history of pharmaceutical activities.
Pharmaceutical industrial activities began in the last few decades of the 19thcentury, along with other industrial revolution activities in Europe and North America. Fostered in conflicts years (both WWI and WWII) due to societal need for medicines and vaccines, several pharmaceutical companies started as a branch of chemical industries. Therefore, there is typically a lack of a specific focus on healthcare and prevention, owing to the history of such corporations, with quite a few exceptions.
Markets became regulated as pharmaceutical advances were shown to be fragile due to severe adverse events with related products. This is how the FDA and other initial regulatory bodies came to be in place.
Pharmaceutical corporations developed a complex relationship with society and some specific representations, such as medical and other healthcare workers societies. For the most part of the 20th century, one cannot say that transparency was the hallmark of this complex relationship.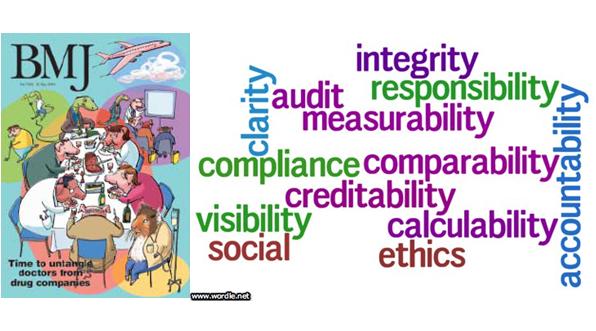 Figure 1: Pharmaceutical corporations have a complex relationship with society.
Although important advances in regulatory bodies and regulations were achieved and are still improving, the model for discovery, research and development of pharmaceutical products presents as a huge challenge for societies, throughout the world.
Our ability to quickly develop potential solutions (medicines, vaccines or medical devices) that can substantially increase our lifespan and / or quality of life conflicts with areas in which advances follow their own pace, such as bioethics, or even our current ability to manage products' costs.
Of course, there are several hard criticisms on such developmental models, but one must take into consideration that such a model is, until now, the most efficacious one that delivered some of the "miracles" of modern society, such as vaccines, AIDS and Diabetes management –to give a few examples.
&nbsp,
"…the model for discovery, research and development of pharmaceutical products presents as a huge challenge for societies, throughout the world…"
&nbsp,
Now, our modern society must turn its attention to our most important asset: The Human Being Education, which can endanger all investment made in the last century.
A three-legged seat, supported by healthcare, education and research is desperately needed, in order for development to occur.
Healthcare &amp, Prevention, Education and Research
Once believed to be best developed separately, I currently see these three elements (healthcare and prevention, education, research) to be inextricably intertwined, to best deliver the health needs of modern society.
Society must not accept the lowering of education standards. This is applicable from elementary to post-graduation education and also to training provided by any public or private corporations.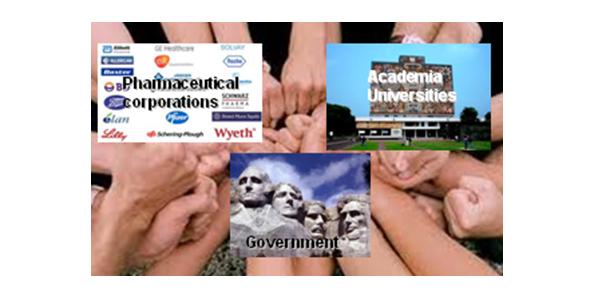 Figure 2: Academia, government and pharmaceutical corporations working together to deliver what society needs.
The next step is to involve all parts in the pharmaceutical development process, (public or private, academia or government or pharmaceutical corporations) to combine their best efforts to work together and deliver what society needs.
In my trips throughout Americas and Europe, I have seen (and participated in) some such initiatives in the US, Brazil, Mexico and Switzerland, but there's a long and winding road ahead to deliver a solution to address worldwide needs.
Finally, my message is one of pride and hope.
Pride, to be living in a time where we can achieve more than ever thought in the history of Mankind.
Hope, that you (the reader) can be touched by this need (that's also yours) to be involved in educational / training activities and foster teamwork with currently separate parties (academia, government and corporations) to develop solutions, through research, to meet our needs.

About the author:
Pedro Garbes-Netto, MD is the Regional Director, Clinical Developemnt, Sanofi-Pasteur, Latin America.
Pedro Garbes, M.D., has large experience in health education, healthcare, clinical epidemiology, scientific methodology, internal medicine, intensive care, evidence-based medicine, infectious diseases, clinical and epidemiological research including clinical trials (phase II to IV) in several therapeutic areas (infectious diseases, oncology, urology, intensive care, CNS, cardiovascular and metabolism, epidemiology field studies and vaccines development) and is in close contact with Federal Universities, Biotechnology &amp, Pharmaceutical Industries and Government. He's an expert in Infectious Diseases, Clinical Epidemiology, Internal Medicine and Intensive Care. He worked for several international pharmaceutical companies such as Bayer, GlaxoWellcome, GlaxoSmithKline, Allergan and Sanofi-Pasteur. He still contributes to several post-graduate courses in life sciences at federal and private Universities in Brazil and in USA. He is currently Regional Director for Clinical Development in Latin America for Sanofi-Pasteur.
How can academia, government and corporations combine to meet the educational needs of industry?