India improves processes for clinical trials
Views & Analysis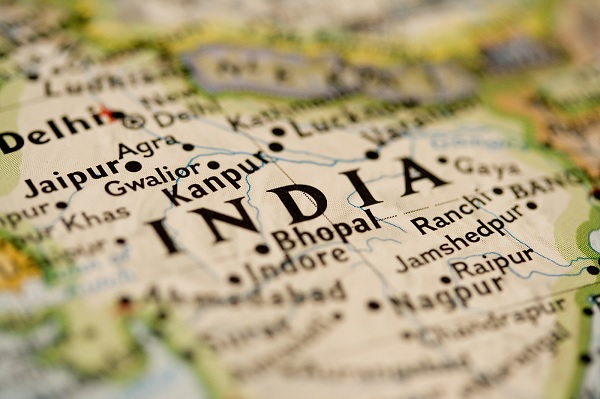 New initiatives from the country's regulator aim to smooth the registration of trials and ensure prospective participants fully understand what will be involved through mandatory AV recording of the consent process.
Clinical trial applications in India are taking a step forward, with the approval of a Central Drugs Standard Control Organisation (CDSCO) IT-enabled system from the Ministry of Health and Family Welfare. The aim is to improve India's transparency, accountability and efficiency when conducting clinical trials. To start with, only initial trial applications will be handled by the system.
Those planning to utilise this online portal should consider that:
• Applicants are required to register as a sponsor, legal representative, academic/research institute or individual researcher to access the system.
• Access will be given once an authorisation sheet – generated upon registration – has been sent to the drug controller general of India (DCGI) via email or post.
• Those given authorised access to the system are able to view what they have submitted while monitoring the status of their submission.
• A user manual and FAQ are available in the system, guiding users on system access and navigation.
• It is not mandatory, but it is recommended that applicants use the system to enable the CDSCO to process applications in an efficient and timely manner.
• The online system is in the process of implementation, but it will be fully operational in the near future.
It is crucial that all information related to the sponsor/CRO, investigator, ethics committee and trial subjects are captured via the online system in an organised manner. It is expected to evolve further for processing document amendments, routine safety reports and documents related to other aspects of clinical trials.
Once it is fully operational, applications will be possible via https://octams.gov.in. In the meantime, forms can still be submitted as a hard copy.
Other recent CDSCO initiatives seek to improve the clarity on timelines and the approval process for trial applications, compensation formulae for serious adverse events (SAE) and non-death SAEs, plus the introduction of an audiovisual (AV) consent process for all trials. The hope is that the gap between Indian and international clinical trial standards will be further reduced.
AV recording
For over 30 years, India has been conducting global studies. With over 500 sites and over a billion people, it has become an ideal destination for clinical trials with its vast treatment-naïve clinical population.
However, concerns have been raised about regulation in private trials, particularly regarding informed consent and proper ethics review, and a series of unfortunate events involving alleged malpractices have sparked widespread public protests.
One issue is that vulnerable patients are recruited to trials without proper informed consent; this is common in certain areas of India where there is poverty, illiteracy and ignorance.
To address this problem, a mandatory AV consenting process has been introduced to ensure consent meets regulatory requirements as well as offering additional protection to vulnerable subjects.
Sites are required to have the latest technology and software to support AV recordings, which should be conducted in a designated area fitted with disturbance-free apparatus. About 90 per cent of sites in India now have this.
Benefits
AV recording increases reliability, improves the standard of conduct during the informed consent process (ICP) and provides study transparency, as the investigator is accountable for ensuring the participants are fully aware of the remit of the clinical trial before enrolment. Furthermore, the CDSCO states that all trials must have written informed consent and an AV recording of each trial subject.
The drop in public confidence resulted from reports of investigators who did not inform the participants of the benefits and complications of the trial. Now, the investigator must inform them about the essential elements of the study, including the purpose and procedures, in language they understand. The participants should also be provided with a statement describing the financial compensation and medical management available to them. In addition, participants must be made aware of how the intervention will be administered and the possibility of unexpected results.
In some cases, patients refuse to take part in trials because they do not wish to face the camera. This number is higher in patients with diseases that carry a social stigma. However, not participating means losing any potential benefits of the research – especially in diseases where there is no treatment available.
Confidentiality
As information regarding the identity and records of the trial subject must not be made public to anyone outside the ICP, CDSCO requires the videographer to be part of the study team and that his/her details are kept confidential by the investigator. The AV recordings and related documents are kept for up to five years after the completion or termination of the study.
AV recordings ensure investigators follow ICP guidelines correctly and help confirm the participants' understanding of the research and information conveyed to them. This, in turn, helps the participant make an informed, independent decision. Once the ICP is refined and confidence in AV recording increases, the procedure will work more smoothly.
This, and the implementation of online trial registration, will help India build its reputation and simplify the process of operating clinical trials.
About the author:
Gopal Pai PhD is general manager at George Clinical India. He holds a postgraduate degree in Microbiology and a doctorate degree in Applied Biology from Mumbai University. He has formal business management training and over 25 years' experience in pharmaceutical research and development.
Read more from Gopal Pai: