Increasing sustainability in pharma requires an industry-wide effort
Views & Analysis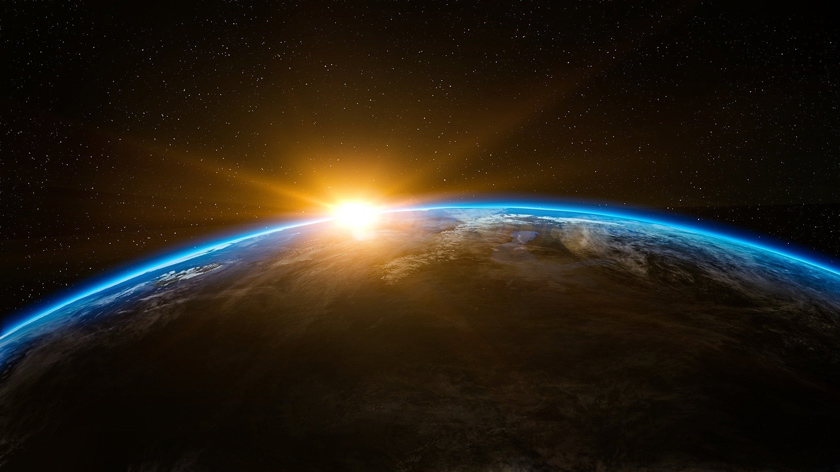 With COP27 concluding in November, Ben Hargreaves takes a look at what efforts pharma companies are making to limit their environmental impact.
The past eight years are set to be the eight warmest on record. The rate of sea level rise has doubled since 1993; the past two and half years alone represent 10% of the overall rise in sea level since records began 30 years ago. The overall assessment of ocean heat was found to be at a record high in the last year it was assessed, in 2021. These facts are just a snippet of the total information highlighting the acceleration of climate change.
The 27th Conference of the Parties (COP27) to the United Nation's Framework Convent on Climate Change was held in Egypt from 6 to 20 November, with last minute talks requiring the meeting be extended by an additional two days. The conference sought to build on previous meetings and the Paris Agreement to take action on areas deemed critical to tackling the climate emergency. The major announcement to come out of the conference was the establishment of a 'loss and damage' fund. The idea behind the fund is to provide money to the countries that are most vulnerable to climate disasters, despite only being deemed to have contributed "little" to the climate crisis.
As the world navigates how to compensate countries for the real impact being felt globally, the urgency required to tackle climate change means that all industries are facing difficult decisions on how to reduce their impact. A recent report released by Oliver Wyman, a management consulting firm, details a blueprint for a commercial climate transition for companies working across various industries. The analysis outlines specific examples taken by business, including those taken by some of the largest pharma companies.
Broad changes within, partnerships without
As part of Oliver Wyman's report, the firm asked participants in the study to answer how much of a challenge climate change would pose to their business in the years to come. The results showed that almost 70% of respondents regarded climate change as currently being considerably concerning, highly concerning, or an existential threat to their operations. When projecting further into the future, by 2050, approximately half of respondents saw their organisations facing an existential threat.
Action is now being taken across many industries to face down this threat, with the report compiling the lessons learnt across industries to formulate a pathway for companies to make the transition to being more sustainable. The overall conclusion for those looking to make the move, or to further their existing efforts, was the importance of having a defined strategy. The authors outline that the process "is no different from a business's commercial agenda. You can achieve incremental growth by giving individual departments financial targets and budgets, but a business transformation requires more strategic direction. Too often in climate, we expect incremental management tools to yield transformational outcomes."
Rather than expecting specialist sustainability teams within companies to drive change across the whole business, the consulting firm recommends embedding changes across businesses to make achieving climate goals a normal part of operations. When formulating how companies can approach the transition to being sustainable, the report advocates focusing on four areas: attention, vision, operation, and accountability.
The authors explain their relevance as follows: "The topic requires attention throughout the organisation, at all management levels. The organisation needs a vision to set goals and priorities and give shape to an otherwise disparate and tactical agenda. This vision must be embedded in the reality of the organisation's operation. And the organisation must align people's overall accountability — not specifically for climate — in a way that supports and incentivises the actions required."
Better together
The healthcare industry is responsible for between 4% and 5% of global emissions, and in industrialised nations this figure rises to around 10% of national emissions, with the pharma industry making up around 20% of that total. During a conference on sustainability in pharma, Claire Lund, GSK's global VP for sustainability, said, "No one actor can really drive change in this space alone, so we're better as a collective and we are better working across that system." The implication for the industry is that it has to work with partners and other players in the supply chain to make appreciable change to the industry's impact.
The report outlined the actions of Pfizer to reduce its environmental impact, which followed this model by focusing on bringing partners together. Specifically, the company formed a consortium with other pharmaceutical companies to secure power purchase agreements for their suppliers. In October 2021, Pfizer itself sealed a 15-year virtual power purchase agreement with Vesper Energy that would see the latter company deliver 310 megawatts of renewable energy. As a result, Pfizer expects its North American operations' electricity needs to be met through solar energy.
Another company mentioned in the report was Novo Nordisk, which has set itself a goal of achieving net zero emissions across its entire value chain by 2045. The company is pursuing a strategy called Circular for Zero – an approach involving finding new ways to design products so that they can be recycled or re-used, as well as shaping its business to minimise consumption and waste, and to work with like-minded suppliers.
One way to ensure that Novo Nordisk's approach to sustainability is carried through all parts of the business has been the way it has approached educating its employees. According to Dorethe Nielsen, VP of corporate environmental strategy at Novo Nordisk, the company is "starting to discuss how many people need to have training […] Twenty need to be experts, and then a lot need to know something."
Putting the education program into practice has involved the company building learning pathways relevant to each employee's subject-matter expertise, ranking from 'basic' to 'C4Z (Circular for Zero) strategic partner'. Wider than its own organisation, Novo Nordisk Foundation was launched in 1989 to support scientific, humanitarian, and social causes – a basis that includes sustainability. The foundation provides grants and support to enterprises that are working in such areas. The organisation recently announced that it would focus on health and sustainability as part of its new 2030 plan.
The examples of strategic decisions taken by pharma companies in the Oliver Wyman report represent several initiatives of a wider effort in the industry to operate more sustainably. Such efforts will be needed to meet for the objectives of the Paris Agreement to be met. António Guterres, secretary-general of the UN, concluded the COP27 with a stark warning about the work that remains to be done: "Let's be clear. Our planet is still in the emergency room. We need to drastically reduce emissions now – and this is an issue this COP did not address. A fund for loss and damage is essential – but it's not an answer if the climate crisis washes a small island state off the map,or turns an entire African country to desert.  The world still needs a giant leap on climate ambition."