How to get acquisition ready – a seller's guide to merger and acquisition in pharma
M&A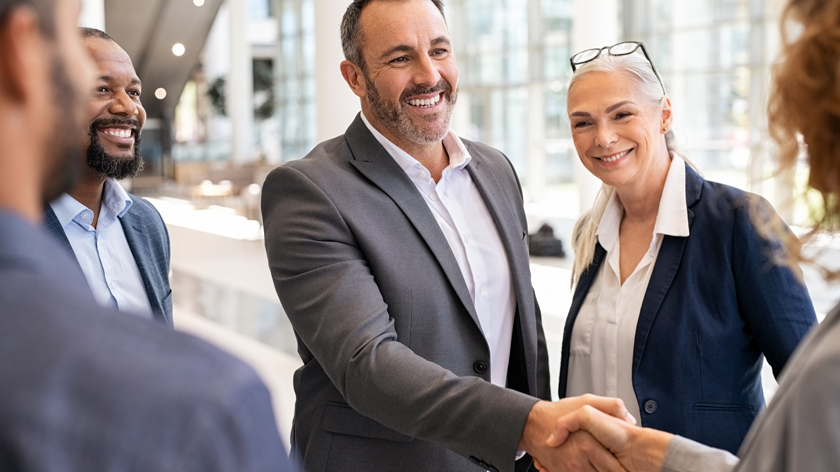 This year, the predicted flurry of merger and acquisition (M&A) activity might not have materialised. However, as we near the end of the year, there were some big moves. M&A is an integral part of the lifecycle of pharma companies and a key strategy to future-proof larger players, driving R&D activities and innovation for a competitive product pipeline. But what steps can the smaller companies at the cutting edge take to make them acquisition-ready and maximise their value during this process?
In pharma, multi-billion-dollar deals dominate M&A headlines, but most deals are far shorter of this range and generally lie between $10-$500 million. Since the first wave of consolidation started in 1988, there has been a significant concentration of the pharma industry. In the last 15 years, there has been a noticeable shift towards many prominent players effectively outsourcing innovation to start-ups due to the increasing cost of R&D. In 2018, over 60% of all new molecular entities came from smaller biopharma firms, compared with just over 30% in 2009.
While strategic repositioning strategies tend to drive large mergers, successful pharma start-ups are often targeted by larger pharma players keen to future-proof their pipeline and protect their product portfolio. In turn, the acquiring company will help the novel drugs navigate the complexities and costs of regulations and benefit from market access and economies of scale.
Looking beyond balance sheets
M&As are often an inevitable milestone in the lifecycle of many businesses in pharma, they can also be very complex and technical processes, and if you get it wrong, they can be very costly as well. So, how do smaller pharmaceutical companies at the cutting edge get ready for their acquisition milestone, so they maximise their value and attractiveness?
Any purchasing company would ideally like to integrate their acquisitions into their company seamlessly. In addition to having attractive products, ensuring the supply chain of those products is secure is an increasing concern for companies. An exemplary record of regulatory inspections can help give confidence to any potential purchaser that the supply chain is secure.
The recent dip in transactional activity in 2022 and the increased borrowing costs through interest rate pressure have put deals under ever-increasing scrutiny. Accurate valuations are the key to any negotiation, but you must look beyond balance sheets to get an accurate valuation of a target company in pharma. Only through scientific due diligence can you discover a pharma company's true value.
While M&A negotiations can take time, the window for scientific due diligence can be quite small, often with teams only able to spend a few days at most on-site. These investigative teams are comprised of in-house or third-party experts from independent companies such as NSF, who can quickly identify risks through rigorous technical, regulatory, and scientific assessment. These teams will include experts in regulatory, GMP compliance and quality systems, often including ex-FDA and MHRA inspectors and industry experts.
Preparing for acquisition means preparing for this due diligence investigation to maximise your value and attractiveness. Due diligence teams will focus on two key areas: the standard of the facilities and the pharmaceutical quality system.
Ensuring your facilities meet current expectations is critical to the valuation of your company. Auditors will look for any shortcomings that could require significant investment to bring it up to expectations. An example of this would be ensuring any aseptic facilities meet the new requirements in EudraLex volume 4, annexe 1, which will be implemented in August 2023. Considerations of any capital spend to bring facilities up to current expectations would be key to plug into the acquisition cost.
Due diligence teams will review your pharmaceutical quality system – to verify if it is operational and effective. This review will include key documents such as minutes of management review meetings and quality metrics which will enable them to quickly assess the company's approach to quality and compliance and the current level of control. This process will also give insight into the company's culture and help determine its compatibility with the purchasing company.
Post-acquisition compliance
Once the acquisition takes place, integrating the two pharmaceutical quality systems can be somewhat problematic and time-consuming. Companies must comply with the regulations, but how compliance is achieved can be somewhat different. Trying to harmonise between two companies can be challenging, as commitments made in regulatory inspection responses cannot be forgotten.
NSF has been brought into companies post-merger to help with the harmonisation of the pharmaceutical quality system. It is also an ideal opportunity to simplify as well as harmonise. Using external experts will give a fresh perspective on what other companies do for similar activities and can help unlock internal stagnation.
Conducting internal pre-sale checks and looking at your level of compliance and licenses is a vital exercise. Having an independent review of all of your manufacturing sites from an independent third party can be an excellent way to identify key risks and start any necessary remediation plans. If those assessments are provided to potential purchasers, it can also show a level of transparency, which would be welcomed and could reduce due diligence activities for potential purchasers.
In addition to site assessments, if marketing authorisations are to be acquired, activities to assess the currency of the data within those authorisations are important.
About the author

Lynne Byers, global managing director, pharmaceuticals and dietary supplements consulting, at NSF, has gained more than 35 years of extensive pharmaceutical manufacturing management and QA experience working for three major international pharmaceutical manufacturers, culminating in the role of global head (VP) of external supply operations QA for Novartis in Switzerland. In addition, she worked as head of inspectorate and licensing for the MHRA from 2004-2006. She joined NSF in 2017.