How celebrity investor Mark Cuban is tackling out-of-control drug prices
Views & Analysis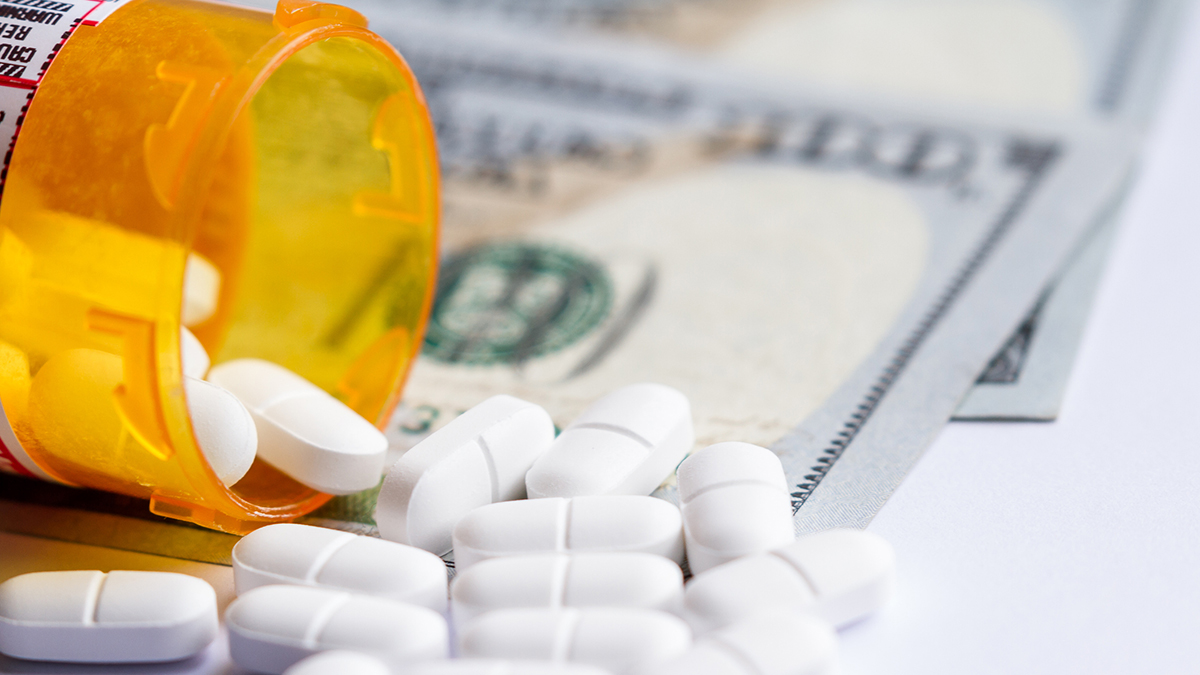 American entrepreneur and investor Mark Cuban tells us why he and his partners launched the Mark Cuban Cost Plus Drug Company (MCCPDC), a public-benefit corporation and online pharmacy that provides patients access to medications at a lower cost. 
US drug prices have soared over the last several decades, causing, at times, financial hardship for patients and their families, so Cuban says he developed MCCPDC with a simple mission – "to be the low-cost provider of medications to patients."
"There was an obvious need for [MCCPDC] for patients, and the industry is so convoluted. We felt by simplifying things, we could offer lower pricing for medications," Cuban states.
Prescription costs within the US are significantly higher than elsewhere globally, and some families go into severe debt to obtain the medication they need.
Drugs often manoeuvre through a complicated supply chain, and more cost is accrued with each step. The costs associated with the supply chain, rather than solely the cost of making the drug, raise the end price of medications, which are then passed onto consumers.
MCCPDC's site says it can lower prices by directly opening the pathway from manufacturers to consumers, decreasing medicine costs by cutting unnecessary expenses.
The "middlemen"
The individuals or companies within that complicated supply chain are what MCCPDC calls "the middlemen," namely pharmacy benefit managers (PBM) or group purchasing organisations (GPOs), who can be the source of prescription prices that are substantially higher than market value.
Even though some of these "middlemen" are supposed to obtain drugs at a lower price for their clients (ie, insurance companies, pharmacies, hospital systems, et cetera), some argue their fees can cause the end price of prescription drugs to skyrocket.
"Manufacturers get a bad rap as being the source of high pricing for patient meds. The reality is that there's a long list of middlemen that obfuscate pricing and make transparency impossible," Cuban states.
MCCPDC bypasses the "middlemen" by working directly with distributors and manufacturers to offer generic drugs at decreased costs.
"Our most valuable partners are the manufacturers and distributors that sell to us," Cuban says. "And, of course, Truepill, who does our prescription fulfilment."
Truepill is a white-labelled pharmacy e-commerce platform that MCCPDC uses to allows it to accept online orders nationwide then fulfil and deliver those orders.
Cuban says MCCPDC can keep its operating costs low by working directly with partners, which "allows us to only markup our costs by 15%."
"[Our partners] are impacting our mission by simply working with us," Cuban states. "We want to work with every source of medications, branded or generic."
By increasing the number of manufacturers Cuban's company works with, it can offer more drugs at lower cost, but there's no necessity for manufacturers to work with companies like MCCPDC.
When asked if lawmakers can do more to help decrease drug costs, Cuban says, "The simple answer is that if manufacturers are required to sell through organisations like MCCPDC, pricing will immediately drop like a rock for all patients."
Several bills have gone through congress attempting to reduce drug prices over the past few decades, many for Medicare recipients. Still, they have not been passed by both legislative branches to become law.
For example, the Elijah E. Cummings Lower Drug Costs Now Act in 2019 was designed to lower prescription drug costs and allow the federal government the power to negotiate drug prices.
That bill was passed by the House of Representatives but was never passed by the Senate; therefore, no mandated changes to prescription drug costs came to fruition.
Despite the lack of movement on Capitol Hill in the US on lowering drug prices, Cuban, his partners, and other innovative companies in the private sector are attempting to effect change one step at a time.
"Manufacturers get a bad rap as being the source of high pricing for patient meds. The reality is that there's a long list of middlemen that obfuscate pricing and make transparency impossible."
Cultivating long-term transformation
MCCPDC offers many of the most utilised or high-cost generic medications, and it continues to add to its offering monthly. Garnering partners is a big part of that expansion.
Cuban says pharma can help MCCPDC achieve its goals of lowering prescription costs more broadly simply by working directly with the company.
"When manufacturers of brand name drugs sell through MCCPDC, patients can see our actual costs and how low pricing can truly be, which does wonders for the branding and perception of the manufacturers," Cuban says.
Embracing healthcare transparency has been shown to improve the overall consumer experience in many sectors of the industry, leading to greater brand awareness and brand loyalty.
MCCPDC touts itself as a fully transparent company where patients get a complete picture of pricing, from manufacturing to prescription delivery.
Businesses in any industry, including pharma, strive to ensure customer satisfaction. Over the past several years, there's been a focus on creating patient-centric outcomes within healthcare.
Companies need to think of the domino effect when it comes to prescription costs to remain patient-centric and ensure the overall healthcare system can thrive.
If a patient has difficulty paying for a generic medication that helps prevent future, more severe health problems, that diminishes the efforts made by most healthcare stakeholders to provide care that ensures long-lasting positive effects.
Cuban says MCCPDC hopes to provide "a radically transparent change to the pricing of all medications" to improve the healthcare ecosystem for the long term.
"It's very, very simple. If all drug manufacturers would sell to Cost Plus Drugs at a competitive price, then all drugs would be available at cost plus 15%, and the amount of money spent on drugs would decline dramatically and quickly," Cuban says.
About the interviewee

Mark Cuban is an American entrepreneur, author, media proprietor, "shark" on the ABC show Shark Tank, and fervent investor. In 1995, Cuban and Todd Wagner started Audionet, which became Broadcast.com, a company acquired in 1999 by Yahoo! for $5.9 billion in Yahoo! stock. Cuban is a vehement investor whose portfolio includes diverse companies, including the Dallas Mavericks NBA franchise, Magnolia Pictures, and copious other organisations. He also holds a stake in multiple healthcare businesses, including Validic, Otolith Labs, Strella Biotechnology, Mahmee, Sonara, Unite, Genetesis, Eon, Biolinq, Cost Plus Drug Company, and others.
About the author
Jessica Hagen is a freelance life sciences and health writer and project manager who has worked with medical extended reality (XR) companies, fiction/nonfiction authors, non-profit and for-profit organisations and government entities.