Five lessons for effective pharma market research
Views & Analysis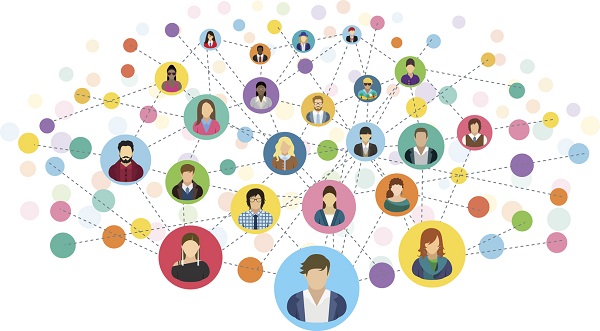 Market research can identify ways to lower costs and improve revenues, if it is approached methodically. Here are some tips for success.
The slow-down in growth in the pharma industry over the last few years, as current medicines reach saturation levels, has highlighted the need for the industry to both invest in new drug development and better understand and counteract falling drug sales in emerging markets. Identifying the market potential for new drugs and pinpointing what is impacting sales is crucial if the industry is to move forward. However, in order to do this, it's vital that the industry takes a 'big picture' view – a horizontal approach, some might say.
The healthcare industry is moving towards a patient-centric care model, but today's pharmaceutical customer presents as a myriad of consumer types, ranging from hospital managers, doctors and pharmacists, to patients and care givers. Pharma needs to be mindful of all customers along the drug development pathway, from the outset, through the subsequent trials and regulatory processes, and on to delivery.
Market research (MR) can help identify ways to lower costs and improve revenues. The most successful pharma companies have developed powerful feedback programmes, tailored to their specific business needs, to get a more thorough understanding of the issues, concerns and requirements of every customer.
However, the increasingly complex nature of both client studies and business-critical MR programmes has required pharma companies to adopt the approach to research methodology and practices espoused by experts in MR.
Here are five fundamental lessons that pharma companies can apply to MR initiatives in this challenging environment:
Lesson 1. Gather feedback from all your customers
This may seem like an obvious statement, but it is essential to conduct a wide variety of surveys and research studies across all customer types to help you identify and prioritise which issues will have the biggest impact on your company's success.
Some of the most effective surveys include:
Physician satisfaction surveys following education seminar attendance
Store/hospital product satisfaction surveys
Patient/care giver satisfaction surveys following contact with the patient assistance department
Patient pre-and post-clinical trials surveys.
Lesson 2. Monitor customer feedback at every touchpoint
It is important to provide a variety of different ways for customers to share their comments, so offer multiple feedback channels to improve both the quantity and quality of the feedback received. Make sure that you measure and monitor customer sentiment – what they really think – across all consumer support channels, as this kind of feedback is often provided 'in the moment' when opinions shared are most accurate.
Make feedback an integral part of business operations and key performance objectives so that it is clear that the management team has given the programme its full backing. Feedback can make a strong contribution to the development and evaluation of new initiatives, so remember to reference insight gathered when considering a new project.
Feedback channels that have proved to be successful consistently include:
Pop-up and passive surveys on company websites for both ordering and bill pay
Paper surveys in the field used following physician education seminars
Email to web surveys following any form of email support
IVR (Interactive Voice Recognition) surveys following phone support.
Lesson 3. Accommodate the diversity of the customer base
The ease of collecting and sharing feedback from customers around the world can help identify ways to improve overall competitiveness and international market profile. Global reach and multi-lingual deployment is therefore likely to be a 'must-have' requirement for any MR initiative. Customers naturally prefer to provide feedback in their own language, so surveys must be deployed in the local language to ensure high response rates.
It's also important to remember that pharmaceutical companies need to provide their teams around the world with access to role-based dashboards so that users can review, address and resolve customers' issues in a timely manner, and monitor and respond to geographical or cultural trends at the same time.
The key issues to address when considering a global MR initiative are:
Which countries do you plan to target for survey deployment?
Which languages are available as standard in your preferred survey platform?
Are you correctly catering for the nuances and contrasts that arise across cultures and languages in order to localise research?
Lesson 4. Leverage a strategic Voice of the Customer (VoC) programme to support compliance and regulatory requirements
Strict rules regarding patient privacy and adverse events (AE) could be regarded as a significant issue for any MR programme. Similarly, imminent changes arising from the arrival of the General Data Protection Regulation (GDPR) this Spring, and Brexit further down the line, are creating uncertainty in the industry about the impact of increased regulation and statutory controls on drug development, trials and delivery to market.
The solution is to build compliance into a Voice of the Customer (VoC) programme to not only reduce risk but also to streamline compliance initiatives. This ultimately saves both time and money.
For example, in the US, all open-ended comments must be reviewed for AE within 24 hours. Similarly, use fields are incorporated into survey questionnaires so that agents can record that they have reviewed each comment. Utilising use hierarchy capabilities also makes it easier for managers to sign off on actions to ensure staff have acted appropriately.
Lesson 5. Internal communication and action are the keys to success
Feedback is not an island. Real-time, role-based reporting and dashboards can help companies to drill down into the data gathered by MR initiatives and not only identify, but also prioritise, issues in a much more efficient and effective manner. Using these same dashboards can also help to streamline communication across departments and regions, encouraging insight to be shared by teams and country offices. After all, the ultimate goal of any MR initiative is not to create silos of data but to share findings and provide an opportunity for greater insight and improved new product delivery and service provision, based on all customer feedback, not just a snapshot.
To that end, remember that listening to employees can also help to streamline processes and development cycles. So, consider seeking the Voice of the Employee (VoE) alongside broader MR and VoC programmes. Employees at the frontline often have first-hand knowledge about where efficiency gains could be made or where there may be opportunities, so be sure to add their voices into the feedback mix.
About the author:
Holly Carter is a Director with Confirmit, suppliers of SaaS for customer experience and market research solutions. She has nearly 20 years' experience in business and technology, and regularly presents at webinars and market research events. She has two bachelor's degrees in business and marketing and an MBA.