The first decade of biosimilars – and beyond
Ahead of this year's eyeforpharma conference in Barcelona, Richard Staines speaks to Sandoz's CEO Richard Francis about the latest developments in biosimilars.
Richard Francis, CEO of Novartis' generics and biosimilars division, Sandoz, says that 2016 was a key year for the company, which for the first time topped a billion dollars in total biopharmaceuticals sales.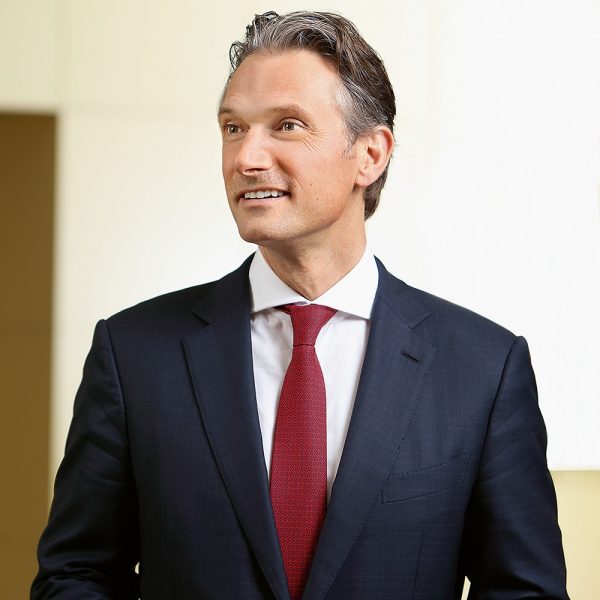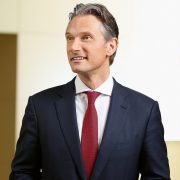 Richard Francis
It was also the 10th anniversary of the first biosimilar commercialisation in Europe – Sandoz's Omnitrope (somatropin) growth hormone.
Sandoz is now global leader by net sales in biosimilars, which are cheaper, follow-on versions of existing biologic drugs, approved on the basis that they have been shown to be equivalent in terms of safety and efficacy.
And biosimilars are playing an increasingly important role in the business, says Francis, who will be speaking at eyeforpharma Barcelona, which runs from 14-17 March.
Francis notes the Omnitrope approval preceded the first iPhone – quite an achievement – and at a time when the health systems of developed countries are under intense pressure to become more efficient, biosimilars could play a key role.
IMS Health estimates biosimilars could save up to $110 billion in health systems across Europe and the US, by providing cheaper competitors to well-established biologic drugs.
Sandoz was also the first company to get a biosimilar approved in the US, with Zarxio – a competitor to Amgen's white blood cell booster, Neupogen (filgrastim) in 2015.
Francis states that Zarxio has passed $100 million in sales and has now overtaken the reference product in volume market share.
He explains: "This is not just a significant commercial milestone, reinforcing our position as the pioneer and global leader in biosimilars, with three marketed and four approved products – more than any other company.
"It also represents another step towards delivering on our purpose at Sandoz: to pioneer novel approaches to help people around the world access high-quality healthcare."
Biosimilars play a key role in this – they generate cost savings and improve access by expanding the overall size of the market, according to Francis.
He notes that in the UK, biosimilar filgrastim is now well established and has increased use of the drug as a first-line treatment.
The challenge for biosimilars companies like Sandoz is to bring to market medicines based around larger, more complex proteins and monoclonal antibodies.
The FDA has also approved Sandoz's biosimilar of Amgen's Enbrel (etanercept) inflammatory diseases drug in all the indications of the reference product, which Francis cites as another important milestone.
Even more complicated than Enbrel are the monoclonal antibody-based drugs, which have revolutionised care of a diverse range of diseases over the last two decades.
It's been a long journey for regulators to find ways of approving copies of these drugs, and billions of dollars in research by companies such as Sandoz to meet their stringent requirements.
The European Medicines Agency led the way with its ground-breaking work on how to ensure biosimilars are as close to the originator as possible, and as safe and effective.
But with Sandoz's biosimilar of Enbrel approved in the US, a biosimilar of Johnson & Johnson's Remicade (infliximab) approved and launched, and a biosimilar of AbbVie's Humira (adalimumab) also approved, biosimilars could finally begin to shape the US market.
"We are proud to have developed two of the first four biosimilars to be approved in the US," Francis adds.
In Europe, Sandoz's biosimilar of Roche's MabThera (rituximab) and its Enbrel biosimilar are both under review, and Francis said strong clinical data from the ASSIST-FL and EGALITY trials for rituximab and etanercept, respectively, has given confidence in filings.
Another key development last year was the Norwegian government's NOR-SWITCH study – as an early adopter of biosimilar infliximab in Europe, Norway was an ideal test-bed for a study exploring whether it is safe to switch patients over to biosimilars.
Until NOR-SWITCH, a single switch study, there had been little research about this, even though all the evidence suggested there were no safety issues.
Sandoz followed this with EGALITY, a multiple switch study for biosimilar etanercept, and the positive data from both will provide doctors with reassuring evidence that they can prescribe the corresponding biosimilar to patients first treated with the originator.
"This type of data can give physicians added confidence in switching patients between approved versions of the same biologic medicine," says Francis.
Looking forward, Sandoz is "committed" to launching five major biosimilars in the EU and US by 2020. European reviews of etanercept and rituximab are expected to conclude this year and the company aims to launch both "as soon as possible following a potential approval".
Sandoz plans filings for adalimumab biosimilars in the EU and US, as well as rituximab in the US.
The company also has biosimilars of Amgen's longer-lasting white blood cell booster, Neulasta (pegfilgrastim), epoetin alfa, infliximab, and adalimumab, in late-stage development.
A key event in the US this year will be a ruling by the US Supreme Court that could end the potential additional six-month wait for biosimilars to hit the US market once approved.
As Francis explains, following a Federal Circuit court ruling, biosimilar companies must notify the originator company that they intend to market a rival after FDA approval – a ruling that Francis says is "inconsistent with what Congress intended" when it created the legislation governing biosimilars.
"The result would be to postpone all future biosimilars by an additional six months, unnecessarily delaying patient access to these critical and cost-effective treatments," says Francis. The case will probably be heard in April, with a ruling due in June.
Another key development in 2017 will be final guidance from the FDA on interchangeability of biosimilars with the originator product.
This issue had not been fully covered in the legislation used to establish the FDA's biosimilar regulation pathway, set out in the Biologics Price Competition and Innovation Act of 2009 (BPCIA).
In its draft guidance, the FDA paved the way for switching from the originator to the biosimilar – rather than those who are newly prescribed with the drug – by saying patients can be switched as long as there is supporting clinical trial evidence.
Francis says, "Based on our 20-plus years' experience in biosimilar development, we are confident that we will overcome these hurdles and obtain interchangeability designations as and when this would be useful for the patients we serve.
"However, the long-term commercial benefits of interchangeability are difficult to predict – and it is important to remember that all approved biosimilars in the US have already met a high hurdle in terms of demonstrating the same efficacy and safety profile as their reference products."
In the meantime Francis looks forward to the Supreme Court ruling, which, he says, could "fundamentally shape" the US biosimilars market by removing delays to their launch once approved.
About the author:
Richard Staines is senior reporter at pharmaphorum.
Read more on the eyeforpharma Barcelona event: eyeforpharma Barcelona