ESMO round-up: Big win for AstraZeneca in ovarian cancer, and more
Several drugmakers announced significant trial findings at this week's European Society for Medical Oncology (ESMO) conference in Munich. Richard Staines attended the conference, and presents a round-up of the most exciting findings.
AstraZeneca and Merck & Co's Lynparza (olaparib) stole the headlines at ESMO after trial results showed it massively reduced the risk of BRCA-mutated ovarian cancer progressing in patients who have just been treated with chemo.
Lynparza was the first drug in the poly (ADP ribose) polymerase (PARP) class to get approved in a small subset of women with ovarian cancer in 2014.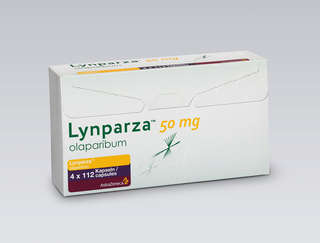 Results announced at the European Society for Medical Oncology (ESMO) congress in Munich were perhaps the most significant from Lynparza so far, setting up a launch in an indication worth around $1 billion annually.
Clovis, Tesaro, and Pfizer have rival PARP drugs approved and will surely take note of findings from the 391-patient SOLO-1 phase 3 trial which tested Lynparza tablets as a maintenance treatment for patients with newly-diagnosed, advanced BRCA-mutated ovarian cancer in complete or partial response, following first line standard platinum-based chemotherapy.
Results confirmed the statistically significant and "clinically meaningful" improvement in progression-free survival for Lynparza compared with placebo.
Lynparza reduced risk of disease progression or death by 70% compared with placebo, and at 41 months of follow-up, median progression-free survival was not reached compared to 13.8 months for patients treated with placebo.
Of those receiving Lynparza, 60% remained progression-free at 36 months compared with 27% of women in the placebo arm.
The primary endpoint was progression-free survival (PFS) and key secondary endpoints included time to second disease progression or death, time to first subsequent treatment and overall survival.
Tecentriq findings
Roche has scored two big wins with its Tecentriq cancer immunotherapy at ESMO in tough to treat triple negative breast cancer, and untreated lung cancer, as the company plays catch-up with Merck & Co's blockbuster rival Keytruda.
Merck's Keytruda (pembrolizumab) is massively outselling Tecentriq (atezolizumab) after getting to market several years earlier and gaining approval in a wide range of different cancer indications and combinations.
Roche presented data from ESMO following an interim analysis of a combination of Tecentriq and Celgene's chemotherapy Abraxane (nab-paclitaxel) in triple negative breast cancer.
Results from the whole study group in the phase III IMpassion130 trial showed the combination produced progression-free survival of 7.2 months, compared with 5.5 months in a chemotherapy control arm.
In those patients whose tumours tested positive for the biomarker PD-L1, the results were similar, with the Tecentriq/Abraxane arm showing PFS of 7.5 months, compared with five months in the control group.
Overall survival figures were not ready as the trial is ongoing, but the company noted the figures seemed to be going the right way, with a "clinically meaningful" improvement in the PD-L1 patient group already apparent.
Roche has already shared findings of the trial involving 902 patients with regulators to add another indication to Tecentriq's label.
The Swiss pharma followed up with data from the phase III IMpower130 study in advanced non-squamous non-small cell lung cancer, where Tecentriq was tested in combination with carboplatin and Abraxane, against chemotherapy alone.
Accounting for around 40% of lung cancer patients, first line non-squamous non-small cell lung cancer is a key market for immunotherapy manufacturers, where Keytruda has set a new standard of care.
The latest data from Roche could allow Tecentriq to be used in all patients in the group, irrespective of whether they have cancer expressing the PD-L1 biomarker.
The analysis showed Tecentriq significantly improved overall survival compared with chemotherapy alone – patients on Tecentriq lived for a median of 18.6 months compared with 13.9 months in the chemo control arm.
The Tecentriq combination significantly reduced risk of disease worsening or death, with progression free survival having a median of seven months compared with 5.5 months on chemo alone.
Safety for the Tecentriq plus chemotherapy combination appeared consistent with the known safety profile of the individual medicines, and no new safety signals were identified with the combination.
The lung cancer data could give patients a new option, said ESMO's expert Alessandra Curioni, head of the Thoracic Oncology Unit at University Hospital Zurich.
What's not available is head-to-head trial data to see which of the drug combinations works best, and it is considered bad form in the medical world to try and draw comparisons from data in two different trials.
With such data also unlikely to emerge, Curioni said findings could be important in countries where Abraxane is the most commonly used chemotherapy.
This includes the US, and could mean doctors most used to prescribing Abraxane would choose the Roche combination over Tecentriq.
Opdivo+Yervoy combination on track in colorectal cancer
Bristol-Myers Squibb's Opdivo and Yervoy combination could become first line treatment for a small group of metastatic colorectal cancer patients with aggressive tumours, on the basis of data announced at ESMO.
BMS' arch rival in cancer immunotherapy Merck & Co already has Keytruda approved in second line for solid tumours with a high expression of mutations known as microsatellite instability (MSI-high), regardless of where they are in the body.
But this new data could allow BMS to reach around 4% of metastatic colorectal cancers which are MSI-high, also called mismatch repair deficient, ahead of Merck & Co.
When treated with first line chemotherapy, patients with MSI-high tumours have shorter survival, around 14-19 months, compared with those with non MSI-high tumours, who live for between 17-25 months.
BMS' phase II CheckMate-142 trial previously showed that in patients with MSI-high metastatic colorectal cancer that is resistant to chemotherapy, immunotherapy with Opdivo (nivolumab) and low-dose Yervoy (ipilimumab) provided durable clinical benefit and manageable side effects, leading to approval by the FDA.
But new data from CheckMate-142 announced at the European Society for Medical Oncology (ESMO) conference showed the combination worked in patients who have received no prior treatment for MSI-high metastatic colorectal cancer, based on results from 45 patients.
The median age was 66 years and 51% were male. Patients were followed-up for a median of 13.8 months for the primary endpoint of objective response rate.
The objective response rate was 60% and 7% of patients with a complete response. Some 84% of patients had tumour shrinkage.
It took a median of 2.6 months to respond to treatment. The median duration of response, median progression-free survival, and median overall survival have not yet been reached. The 12-month progression-free survival and overall survival rates were 77% and 83%, respectively.
Other trials have tested high-dose Yervoy combined with Opdivo, but CheckMate-142 used low-dose Yervoy with Opdivo, which resulted in less toxicity. Treatment-related grade three and four toxicities were reported in 16% of patients and 7% discontinued therapy due to treatment-related adverse events.
Competition mounting in first line kidney cancer
Competition in first line kidney cancer is heating up after Germany's Merck KGaA and Pfizer briefed the ESMO conference with detailed results of their combination of the Bavencio immunotherapy and the tyrosine kinase inhibitor drug, Inlyta.
However arch-rival, US-based Merck & Co, had rather taken the wind out of Merck KGaA and Pfizer sails as the conference began late last week by announcing top-line data showing its checkpoint inhibitor Keytruda also works with Inlyta in the same indication, and plans to file the combination with regulators.
Just how this will pan out is unclear: German Merck and Pfizer already have an official collaboration covering the former's Bavencio (avelumab) and the latter's Inlyta (axitinib), so may be better placed to market their combination if it gets approved.
On the other hand US Merck's Keytruda (pembrolizumab) is already wiping the floor with the competition in a range of indications, and Pfizer could always decide to do a deal with the US firm instead if it chooses.
And don't forget that Bristol-Myers Squibb already has a foothold in this indication with its immunotherapy combination of Opdivo (nivolumab) and Yervoy (ipilimumab), approved earlier this year.
Nevertheless German Merck's figures at the European Society for Medical Oncology (ESMO) conference show that the combination is a significant improvement over Pfizer's old drug Sutent (sunitinib), which had been standard of care in kidney cancer for so many years.
Results from the JAVELIN Renal 101 trial showed median progression-free survival of 13.8 months with Bavencio and Inlyta, compared with 7.2 months with Inlyta in patients whose tumours expressed the biomarker PD-L1. Median PFS in patients irrespective of PD-L1 expression was 13.8 versus 8.4 months.
Confirmed objective response rate was 55.2% with Bavencio and Inlyta and 25.5% with Sutent.
JAVELIN Renal 101 was a randomised trial in 886 kidney cancer patients with metastatic renal cell carcinoma, comparing the Bavencio and Inlyta combination with Sutent as first line treatment.
Primary endpoints were PFS and overall survival in patients with tumours expressing the PD-L1 biomarker.
The combination involves giving the most active therapies up front and it is unclear whether this will lead to improved overall survival figures if tumours begin to develop resistance.
Merck KGaA said it plans to file results with the FDA, the European Medicines Agency, and other regulators.