Digital tools: redesigning healthcare
Views & Analysis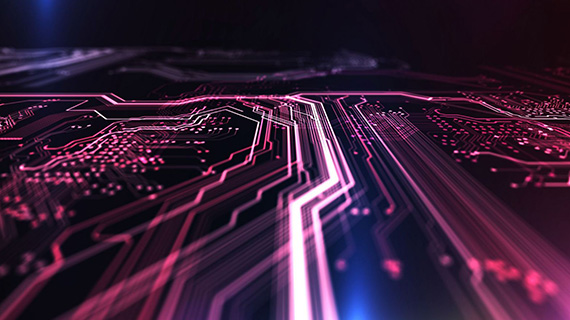 Karen Lightning-Jones, Integrated Franchise Leader at Roche Pipeline, speaks to pharmaphorum's Linda Banks in Deep Dive: Digital II about how the company is applying data management and digital tools in the real world, and advancing genomic testing to improve treatment and outcomes in cancer.
Speaking about when Roche acquired Foundation Medicine in 2015, Lightning-Jones explains the thinking behind this move:
"Roche's corporate vision is 'Doing now what patients need next'. A key part of achieving that vision and leading towards a cure for cancer is our personalised healthcare strategy, which centres around two key elements: 'Smarter, more efficient R&D' and 'Improved access and personalised patient care' with the approach of building our internal capabilities and entering into strategic partnerships. As part of this plan, in April 2015, we purchased a majority stake in Foundation Medicine Inc.
"The partnership between Roche and Foundation Medicine seeks to leverage both companies' strengths to advance the progress of personalised treatments for cancer patients and standardise Roche's clinical trial data collection and analysis. Roche Foundation Medicine offers a genomic profiling service that allows doctors to match the genetic DNA make-up of cancer with the treatments or trials that could provide the best outcome for an individual. Foundation Medicine can provide options to patients who currently have an unmet need. It can also provide value to our customers, both in education and the actual service that supports their drive towards personalised medicine. We are hopeful that in the future NHS patients will be able to access this service."
What are the key areas where digital technologies will impact health management?
"Innovative ways of using digital technology offer huge opportunities for enabling people living with long-term chronic conditions to better manage their disease. It will mean some fundamental changes to the way people interact with clinicians, with a greater focus on designing care around the patient's individual needs.
"New digital technologies will also lead to more extensive and higher quality real-world evidence collection, providing information about how patients are responding to a particular medicine. This sort of data will help ensure patients are receiving the most suitable treatment, as well as ensuring health services are using their resources effectively. It will also help with the development of future medicines, allowing us to accelerate the drive for medicines tailored to individuals. The challenge will be ensuring big data is also meaningful data – with more and more data being gathered, how do we cut out the background noise and ensure we are looking at the data which really matter?"
Read the full article in Deep Dive: Digital II.
Please note that Deep Dive is best viewed in full-screen mode.
Read the full Deep Dive: Digital II magazine here.
If you would like to read previous editions of Deep Dive, and sign up to receive future editions, please visit the Deep Dive page on the website.
Next edition is Deep Dive: Patient centricity II – publishing in early April. Contact us to get involved.