Digital healthcare round-up: Fitbit takes aim at medtech, 'smart skins' for healthcare, GE teams with Mayo for cell therapy venture and more
A round-up of this week's top digital healthcare news. Marco Ricci reports.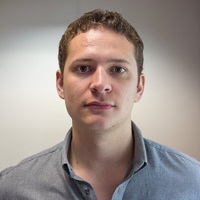 Marco Ricci
Fitbit faces stiff competition as it ventures into medtech
Fitbit has said it will soon be following in the footsteps of rival wearables companies and entering the medical technology market.
Fitbit CEO James Park has already expressed his belief in health wearables as a powerful platform for disease diagnosis and management – a belief that has seen Fitbit's annual R&D budget grow more than five times to around $150 million in just three years.
The field of health wearables is currently dominated by big names such as Google and Apple who have both launched their own healthcare ventures in the past few years.
Apple has released open-source ResearchKit software and its health management CareKit app, both building on the Health application it released in 2015. Google's artificial intelligence company DeepMind has launched a health division to build medical software.
Fitbit faces not only stiff, established competition in the medtech market, but also the much more rigorous regulatory setting that comes with a switch from the consumer to heathcare market – something many analysts are saying will cause big problems for the company.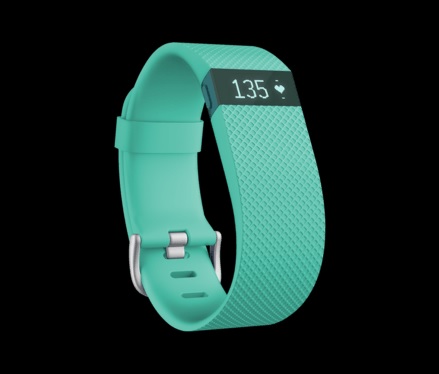 The Fitbit Charge HR is one of a line of fitbits classed as 'consumer electronics'.
Currently, the US FDA does not regulate 'general wellness devices', which includes the Fitbit. However, according to the FDA's associate director for digital health Bakul Patel, the FDA will start regulating the Fitbit technology if and when it can claim to diagnose or treat conditions.
Fitbits are currently supplied by two of the biggest health insurers in the US for diabetes and weight management, as well as being distributed to employees of specific companies through corporate wellness programmes.
Read more: What doctors say about Apple CareKit
E-skins: potential for future health monitoring
Constructed from transparent, ultra-fine material and light-emitting components, 'smart skins' can, theoretically, revolutionise almost everything, from watching a video to monitoring vital health signs. As a consequence, many healthcare companies are looking into the concept as a potential future platform for health monitoring.
Now, a team at the University of Tokyo has developed the latest form of smart skin, which measures blood oxygen levels, in a proof-of-concept experiment.
This latest incarnation comprises a 3 micrometre-thick film housing polymer light-emitting diodes (PLEDs) that produce a number display on the back of the hand, reminiscent of a digital clock. It displays information about the wearer's blood oxygen levels through an oximeter placed on the fingertip.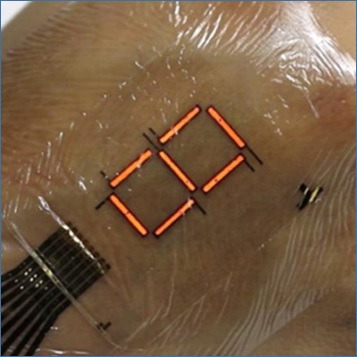 The latest smart skin displays a digital reading of the wearer's blood oxygen levels.
The flexible material could have an edge over competitors by making other products more resilient and its structure means it can also be worn for much longer than other models.
In an interview with Live Science, Hyunhyub Ko of the Ulsan National Institute of Science and Technology commented: "The formation of [an] ultrathin and flexible passivation layer is a challenging task. Their fabrication process includes the solution coating and chemical vapour deposition methods, and thus can be scaled up for commercial products."
Perhaps the most promising aspect of smart skins is their low cost to create; one man successfully created a smart skin out of simple office supplies including Post-it notes and foil.
GE Ventures and Mayo Clinic team up for gene therapy project
GE Ventures and Mayo Clinic have announced their intentions to create a company focused on integrating software into gene therapy production.
Their Vitruvian Networks venture will attempt to create a more efficient cell therapy process, from ordering to treatment delivery, through the combination of GE Ventures' existing cell therapy experience and technologies with information on biomarkers and outcomes from Mayo Clinic.
The current process of delivering cell therapy remains relatively complex and inefficient, creating doubts across the industry as to its commercial scalability. Dendrion was one casualty of the difficulties in the sector and struggled to lower the cost of its prostate cancer immunotherapy Provenge before being acquired by Valeant as part of its bankruptcy sale.
The new Vitruvian orchestrator model aims to do away with inefficiencies in the process from patient to lab to patient, overseeing aspects such as the booking of appointments and receiving of updates through a more co-ordinated, slimmed-down approach.
For the time being, Vitruvian Networks will focus on streamlining the delivery of cell therapies, although the platform may be an efficient model for scaling any experimental personalised treatments, from the lab all the way to the commercial market.
As part of its initial immunotherapy focus, Vitruvian will be used by the Parker Institute, an immuno-oncology research centre launched this month by internet billionaire Sean Parker with backing of $250 million.
Also in the news:
Alcon invests in intraocular implant company PowerVision (read Fierce Medical Devices' story here)
About the author:
Marco Ricci is Staff Writer at pharmaphorum. Contact him at: marco.ricci@pharmaphorum.com or on Twitter @pharmaphorum_MR