Digital Health Round-up – NHS & DeepMind, funding for Aprecia & more
Views & Analysis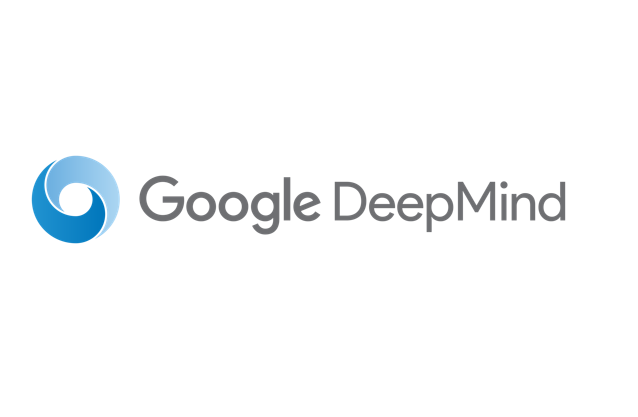 A round-up of this week's top digital healthcare news. Marco Ricci reports.
Google's DeepMind Health to aid in NHS eye health research
Google's DeepMind Health division is to team up with Moorsfield Eye Hospital NHS Foundation Trust in a research project to improve the diagnosis of eye conditions.
The collaboration will focus on improving diagnosis of two of the most common causes of sight loss in the UK: diabetic retinopathy and age-related macular degeneration (AMD).
DeepMind Health's machine learning platform will be used to analyse optical coherence tomography (OCT) scans in order to diagnose and determine the appropriate treatment for each condition with the intent to speed up what can be a much longer process when left to eye health professionals.
Both conditions are gradually on the rise in the UK. Diabetes currently affects an estimated 1 in 11 people worldwide and is expected to be one of the world's leading causes of death by 2030.  Those with the condition are 25 times more likely to develop diabetic retinopathy, however early detection and treatment can prevent an estimated 98% of potential sight loss resulting from the condition.
AMD is currently the most common cause of sight loss in the UK, affecting almost 200 people every day. Worldwide the condition is estimated to affect around 200 million people by 2020.
Google DeepMind's health division was launched in February of this year with the intent to focus specifically on healthcare issues. At the time, the company explicitly announced its intention to aid with the UK's National Health Service as its first port-of-call with this latest collaboration being its first attempt at doing so.
However, in April this year, DeepMind found itself central to an NHS patient data controversy as science magazine New Scientist obtained details about a secret data-sharing agreement between DeepMind and the Royal Free London NHS Foundation Trust, operator of the Royal Free Hospital, Barnet Hospital and Chase Farm Hospital. The agreement meant that DeepMind had access to highly sensitive patient data without having consent from individuals including pathology reports, disease status and admission and discharge data.
Despite this problem, DeepMind's technology could play a significant role in the future of healthcare. A major competitor is IBM's Watson. In contrast to Watson however, Google DeepMind is still relatively in its infancy. The company DeepMind technologies was originally founded in September of 2010 and then acquired by Google in 2014 for an estimated $500 million.
FDA's first 3D printed drug acquires funding for go-ahead
In August 2015, the US Food and Drug Administration (FDA) approved a generic epilepsy treatment by the name of Spritam. The decision made it the first – and to this day, the only - 3D printed drug to be approved for marketing by the FDA.
Utilising its proprietary ZipDose technology platform, the company behind the drug, Aprecia Pharmaceuticals, had developed an ultra-fast dissolving tablet capable of carrying higher dose loads and with a greater dosing precision than other quick-dissolve tablets.
Aprecia has since completed a $35 million financing round to support the launch of Spritam with the help of financial advisor Deerfield Management, and this week saw the company acquire another $30 million from venture debt provider Hercules Capital, $20 million of which it has already received.
The money will go towards purchasing further manufacturing equipment, further developing its ZipDose technology and funding pipeline product development. The extra $10 million can be drawn upon following the achievement of specific performance milestones.
The FDA's initial approval was lauded as a new frontier in medicine, achieving a more accurate form of medicine using technology that had only ever been used to create medical devices and prosthetics.
The technology promises to truly personalise medicine through various approaches, such as creating multi-loaded pills capable of releasing drugs at specific times or even the printing of stem cells.
Coming at a time when medicine is shifting towards an age of personalisation, Aprecia's technology could represent a complete overhaul to medicine in its current form. Not only can it develop more accurate treatments, it does not require the excessively expensive equipment once believed necessary to create this kind of technology.
Read more: Digital healthcare round-up: digital inhalers, 3D printed stem cells, personalised tablets, and more
Hanmi taps Medidata cloud technology to accelerate drug development
Korea-based Hanmi Pharmaceutical is to harness Medidata's cloud technology to aid in clinical trials and drug development.
Through a multi-year enterprise deal, Hanmi will have access to Medidata's Clinical Cloud and Trial Assurance platforms, incorporating both into its clinical trial operations.
The two companies have been working together since 2013 with Hanmi utilizing Medidata's Rave – a data capture, management and reporting tool – and Coder – a medical coding platform – in its research and development efforts.
The relationship between the two has developed through Hanmi's own increase in R&D investment, more than doubling its funding from $84 billion in 2011 to $187 billion in 2015 in an attempt to accelerate novel therapy in development for diabetes, obesity, oncology and auto-immunology.
The Medidata Clinical Cloud is a Software as a Service (SaaS) platform which does away with the need for companies to purchase their own servers and application software, instead supplying a server farm, support staff and software over the Internet. The idea is to cut costs and essentially accelerate drug development.
The Clinical Cloud also supplies a huge clinical database, currently housing eight billion clinical records from over two million patients from over 9,000 studies.
The Medidata Trial Assurance platform uses statistical algorithms to automatically mine study databases, highlighting anomalies, potential fraud and procedural issues improve trial results.
The Hanmi-Medidata partnership is the latest in a long line of similar collaborations between pharma companies and technology bodies, all attempting to harness big data to improve drug development. IBM Watson – possibly the most active technology firm in the space – most recently unveiled its participation in the US Cancer Moonshot 2020 initiative, harnessing its machine learning platform to improve veteran cancer care.
In the case of improving clinical trials, both ePatientFinder and Strata Oncology have recently acquired funding to aid in nationwide clinical trial matching programmes respectively.