Digital Health Round-up - Is AI the future of cancer drug development?
Views & Analysis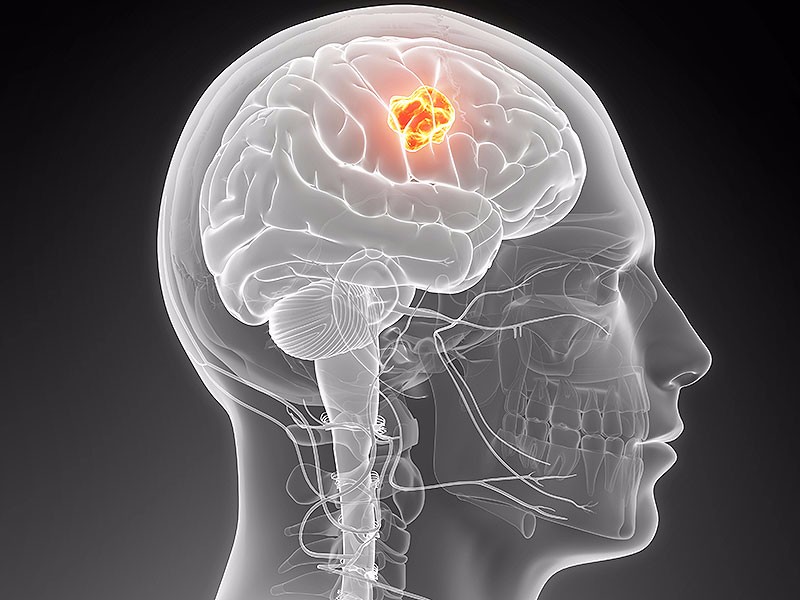 A round-up of this week's digital healthcare news. Marco Ricci reports.
Computerised solutions to cancer
With big tech companies like IBM and Google developing their artificial intelligence (AI) offerings, excitement over the potential for the technology is growing exponentially.
Although AI has been in use for the past couple of decades or so – particularly with the growth in capability of both the Internet and smartphones – new breakthroughs are spurring a revolution. Machine- and deep learning in particular are driving these companies' Watson and DeepMind offerings, respectively.
One company fully invested in the new wave of AI is US-based BERG, a company that creates drugs solely from information derived from biological data by its Interrogative Biology AI platform.
One of its key drug candidates, BPM 31510-IV, began a phase 1/2 trial in a rare form of cancer this week, to confirm its mechanism of action and movement within the body.
The trial is testing it in glioblastoma multiforme (GBM) patients – a brain cancer with a dismally low five-year survival rate.
If the trial proves successful, the drug will move on to further development in humans, at the same time reaffirming AI's expected role in revolutionising drug R&D – particularly if the drug proves effective in one of the hardest-to-treat forms of an already complex disease.
AI has already shown itself capable in information aggregation and image analysis (Google's search engine has long testified to this) and it is poised to make a big impact in healthcare as diseases - particularly cancer - are ripe for AI analysis.
Considering the amount of big data that exists in the academic literature sphere, growing incidence of cancer, and the disease's specific effect in each person, it makes sense to employ a technology that can quickly sift through masses of information to pinpoint potential lifesaving therapies.
Already a phase 1 trial has proved BPM 31510-IV safe, suggesting AI technology is capable of discovering medicines that produce few toxic effects in patients. Proving it accurate in predicting drug mechanisms within the body would be an even greater achievement. Going one step further and effectively treating cancer would signal the beginning of a new dawn in drug development.
Read more: Artificial intelligence: the way ahead for pharma
More positive results for Abbott's FreeStyle Libre
Launched in 2014 across several countries in Europe, Abbott's FreeStyle Libre promised a new, innovative way for diabetes patients to track their blood glucose levels.
Consisting of a small, round sensor worn on the back of an arm for up to 14 days, which measures glucose every minute through a small filament inserted just under the skin, users need only wave a reader over the sensor to get their blood glucose level, painlessly, in less than a second. The system doesn't require any fingerprick testing or calibration before use.
In June 2016, a trial comparing the technology to traditional blood glucose monitoring techniques proved the system to be effective at increasing monitoring (users averaged 15 scans per day), lowering the amount of time spent in a state of hypo- or hyperglycaemia (38% and 50% reductions, respectively), and causing no increase in HbA1c levels at six months.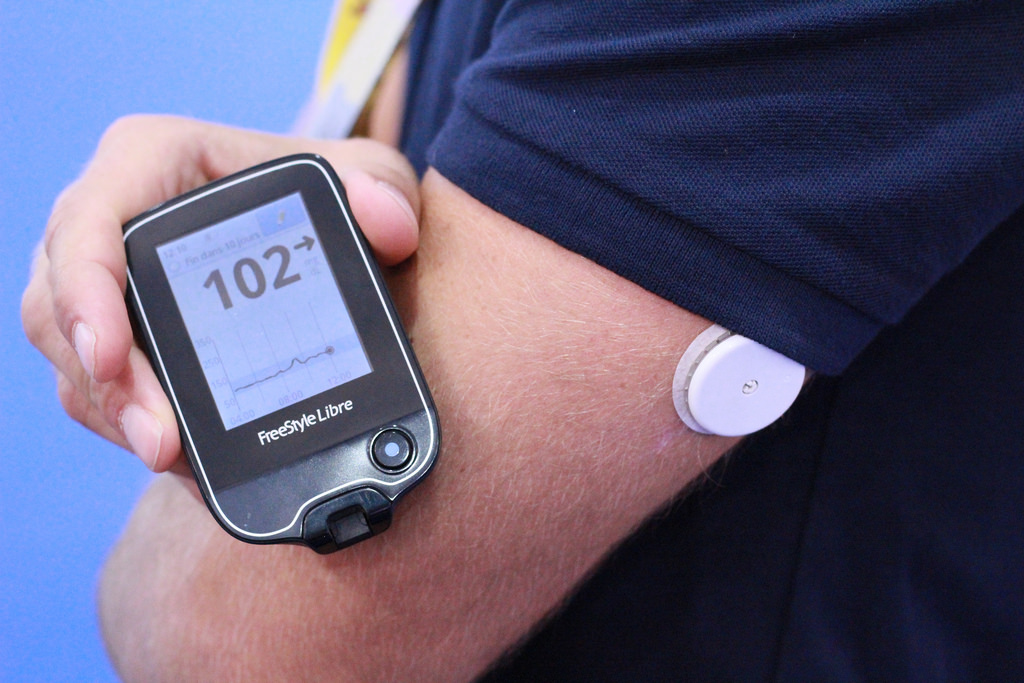 The FreeStyle Libre system is designed to be maintenance free, allowing it to integrate into users' daily lives.
This week, further real-world evidence has confirmed FreeStyle Libre's effectiveness, in a study looking at 409.4 million glucose measurements from 279,446 sensors from more than 50,000 users.
Users checked their glucose levels 16 times per day, on average, which correlated with decreased blood glucose levels between 6.7-8%. Time spent in 70, 55 and 45mg/dL states of hypoglycaemia decreased by 15, 40 and 49%, respectively, and time spent in above-180mg/dL hyperglycaemia decreased from 10.5 to 5.9 hours per day. Time in glucose range (between 70 and 180mg/dL) increased from 12 to 16.8 hours per day.
The new findings will bolster Abbott's FDA submission, which is currently under review. Its FreeStyle Libre Pro platform – a blinded, healthcare professional-specific version of the device – was approved by the FDA late last year.
In November, Abbott released its LibreLink smart device app, building its needle-free diabetes testing platform.
Sleep-focused startup Big Health expands executive team
Silicon Valley startup Big Health has made two new appointments to its executive board, employing both ex-director of product management for Jawbone, Kelvin Kwong, and experienced mental health professional, Dr Jenna Carl.
Kwong will be appointed new vice president of product development and Carl will be made medical director.
Big Health aims to treat mental health conditions without medicinal treatments, through personalised behavioural medicine programmes, via web and mobile apps.
The company's most well-known solution is Sleepio - a digital cognitive behavioural therapy app designed to improve sleep.
With the experience of both Kwong, who was also a project manager at Amazon, and Carl, with 10 years of experience in mental health research from Harvard Medical School and Boston University, Big Health has acquired two big names to help drive its expansion.
"Thanks to his deep knowledge of technology-enabled behaviour change, Kelvin is uniquely well positioned to advance our evidence-based programmes," said Peter Hames, co-founder and chief executive of Big Health. "Dr Carl's background in developing evidence-based cognitive and behavioural therapies makes her a phenomenal asset to the Big Health team."
The Sleepio iOS app was launched in 2014 and has since been made compatible with Apple Health, Jawbone UP wristbands and Fitbit.
Also in the news: 
About the author:
Marco Ricci is Staff Writer at pharmaphorum. Contact him at: marco.ricci@pharmaphorum.com or on Twitter @pharmaphorum_MR