Could the EMA really stay in London?
After the UK voted to leave Europe, its seems obvious that the European Medicines Agency will have to leave London – but GSK's Andrew Witty and others hope it might stay.
The European Medicines Agency (EMA) is undoubtedly one of the world's pre-eminent medicines regulators, and oversees the approval and safety monitoring of prescription drugs for the 510 million people of the European Union.
First set up in 1995, the regulator has grown in stature over its 20 plus years, and its location in London has helped consolidate the UK's position as Europe's leading life sciences hub.
Located in east London's Canary Wharf district, the EMA employs nearly 900 staff, and rubs shoulders with companies from another sector in which the city is a global leader, banking and finance.
But the UK's vote for Brexit in June has put the future of both sectors in jeopardy – the 'City' could lose its 'passporting rights', which would deal a huge blow to finance, while it looks almost certain that the EMA cannot remain in a country that is no longer an EU member.
Since the Brexit vote, cities around Europe have been eager to offer the EMA and its expert staff a new home – Dublin, Barcelona, Stockholm and Frankfurt have all been mooted as possibilities.
While many in Europe believe the move to be a foregone conclusion, some believe the agency could – and should – stay in London after Brexit, which is expected in 2019.
Speaking this week at the FT Pharmaceutical and Biotechnology conference in London, Eliot Forster addressed the Brexit issue head on. Forster is chief executive of Immunocore, a UK biotech company tipped for greatness, and also chair of London's life sciences association MedCity.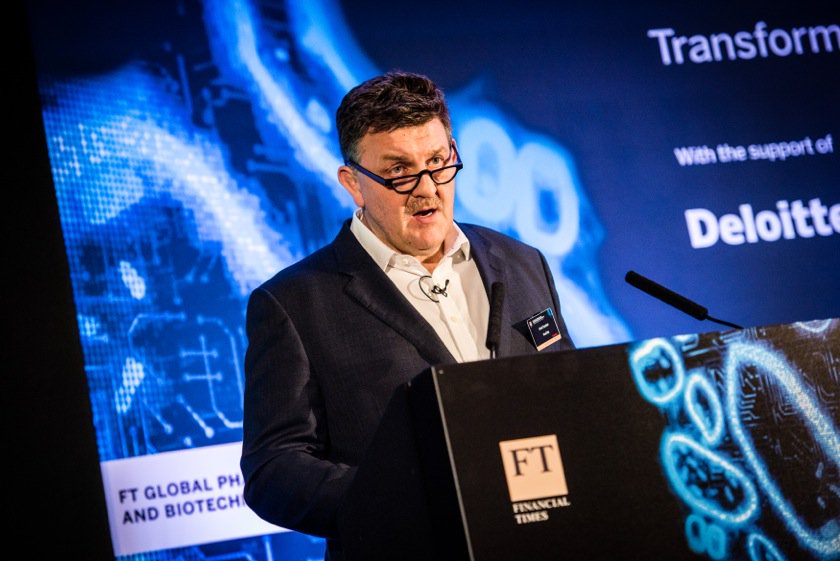 He said the UK can thrive in a post-Brexit landscape, and even benefit from leaving the European Union. One way this could be possible would be to find new freedoms outside the EU Clinical Trials Directive – leaving this agreement could allow the UK to regain its former lead in phase 1 trials, he claimed.
He said there is no doubting the benefits to the UK of having the EMA, and hoped it might remain in London.
"I, like many others, have expressed a desire to keep the EMA here. Whether that is something that is possible, I don't know."
He concluded: "If it moves, we'll have to adapt."
A fellow Brit also lobbying in public to retain the EMA is none other than GSK's chief executive Sir Andrew Witty.
He told Bloomberg Television last week that a relocation of the agency from London would cause 'tremendous disruption' which could ultimately affect patients across Europe.
But this may be wishful thinking. Because as many EU politicians have pointed out, the UK cannot 'have its cake and eat it' – leaving the EU but retaining significant advantages such as the EMA would not be allowed by the remaining member states.
The decision about the future home of the EMA will be decided among the representatives of the member states, who will be in no mood to leave the UK with a prize European asset.
Also speaking at the FT conference was Lord Prior of Brampton, UK health minister in charge of the life sciences, including pharma and biotech.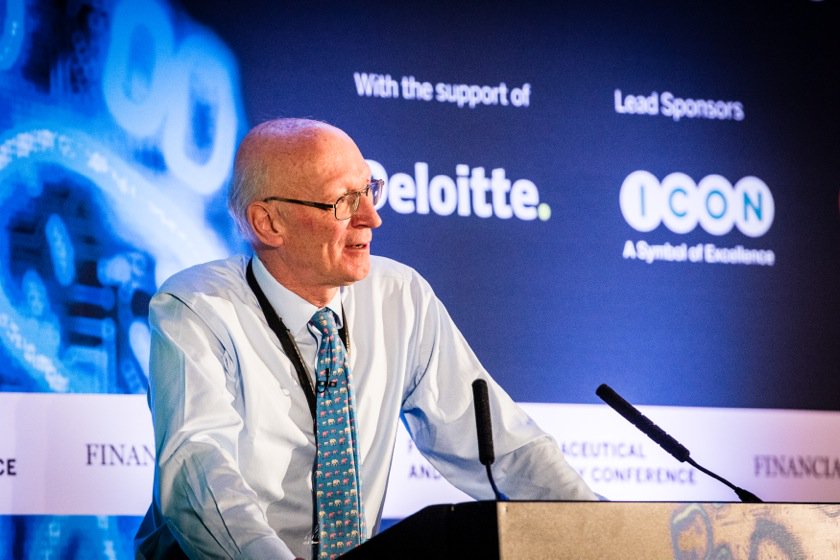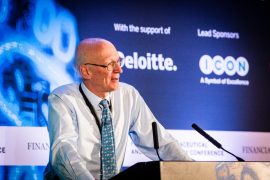 While confessing himself to have voted 'Remain' and an ardent lover of Europe, Lord Prior said the Brexit vote was a 'kick up the backside' which the country's life sciences sector could turn to its advantage.
But asked by pharmaphorum if he believed the EMA could be retained, he answered simply: "No, I don't think we can do it."
In conversation with journalists after his address, Brampton refused to be gloomy about the UK's prospects, however.
Responding to one journalist who was particularly sceptical of Brexit and its benefits for pharma, he replied: "I bet you a dollar that we come up with a regulatory system that is more interesting to the industry [than the existing one]".
Lord Prior also emphasised that the UK's MHRA is one of Europe's pre-eminent national regulators – and indeed that the EMA relies on it to conduct much of its expert work.
However whether this relationship can continue is also in doubt, with the millions paid to the MHRA for its services likely to go to another European national regulator after 2019.
Next week sees the UK life sciences Brexit working group, led by Sir Andrew Witty and AstraZeneca's Pascal Soriot, meet with ministers to discuss the next steps in the process.
Difficult decisions await the UK in a myriad of sectors, and will ultimately involve trade-offs between access to the single market and freedom to control migration.
The UK is certainly continuing to defy warnings of economic disaster, and continues to enjoy new investment decisions; just this week Google announced that it will go ahead with a new UK HQ in London and create 3,000 new jobs.
Some life science companies have also benefitted greatly from the post-referendum devaluation of the pound, making their services cheaper to foreign companies, and boosting the value of their overseas earnings.
However it is early days, and many economists predict the UK will start to feel the downside shortly.
As Eliot Forster points out, 45% of the UK's bioscience exports go to Europe, and EU trade agreements open up a further 50 markets to British firms, making tariff-free trade a priority.
The life science sector can only hope that the best possible deal is reached. These include a handful of different options, including the so-called 'Norway model'. This involves membership of the European Economic Association (EEA) and the European Free Trade Area (EFTA).
EFTA currently comprises Norway, Iceland, Liechtenstein and Switzerland. These first three countries also accept the rulings of the European Medicines Agency – a move which would allow UK patients to be part of that huge market, which will inevitably remain a priority for pharma companies looking to launch their products.
Any other arrangement risks making the UK an also-ran in terms of launch markets, something the UK industry warned of before the referendum. One of the more outlandish ideas is that the UK might align itself with FDA decisions, thereby putting it in the vanguard of early drug approvals.
However quite how feasible this suggestion is remains unclear. While the final judgements will come down to hard realities, many in the sector and UK government are trying their best to 'think big' and make the most of a decision few of them voted for.