Content marketing with sponsored updates
Articles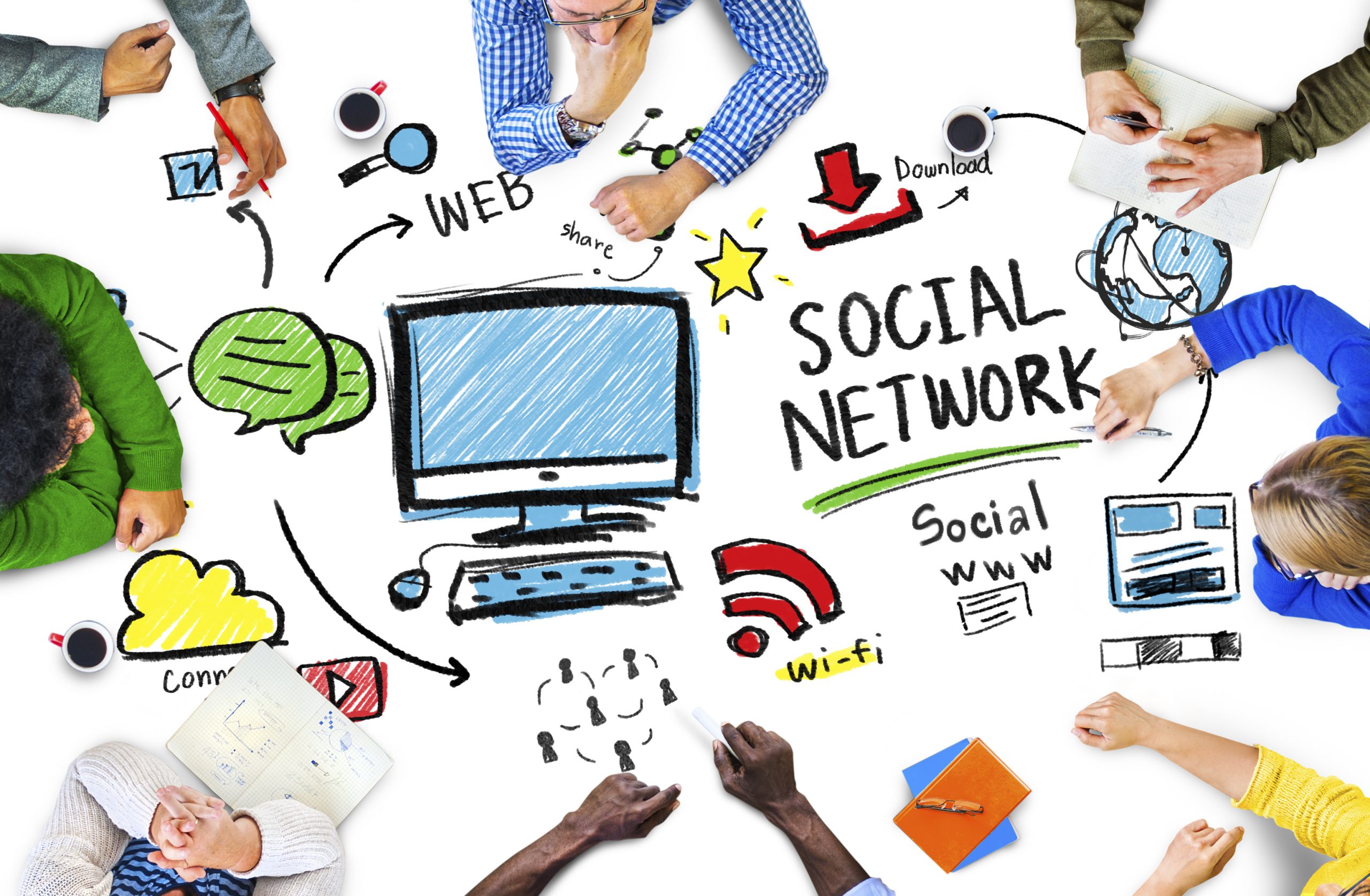 New tools from the social media providers mean valuable content can be directed at specific recipients to build trust and, over time, sales, as the traditional 'push' advertising routes and methods fall away.
In the pre-digital days of marketing, advertisers had limited means of targetting their best prospects. In pharmaceuticals and drug development services, as with many technical industries, there was a range of trade journals (most have migrated online these days), geared towards different segments of the audience. In practice, however, the market segmentation still had enough overlap to create significant numbers of wasted impressions (exposing the company's message to people who were in no position to purchase or influence purchase).
Even today, the cost of journal advertising can be high, especially if you don't have the creative horsepower to break through the clutter.
Direct mail is still a highly targetable medium and can be very effective, assuming you have a high-quality list and a compelling message. But here again, direct mail is expensive (and getting more so) and using it to produce high-quality leads remains challenging.
Among the many social media outlets that have helped create the new paradigm of content marketing in B2B, LinkedIn stands alone. LinkedIn claims to have connected more than one-third of the world's 600 million professionals, and in a US-focused survey 94 per cent of B2B marketers said they use LinkedIn to distribute their content because they feel it's the most effective social media platform.
A better way to target
Last summer, LinkedIn introduced a new tool for marketers that is especially pertinent to advertisers who serve a niche market, such as drug development services. Sponsored Updates, which appear as part of user news feeds instead of in traditional ad spaces (e.g. sidebars, banners), have moved over into the do-it-yourself area of LinkedIn advertising and present many new marketing opportunities for advertisers.
The LinkedIn Sponsored Updates — along with Boosted Posts on Facebook, Promoted Tweets on Twitter and Featured Videos on YouTube — are part of a trend in digital marketing towards 'native advertising'. Unlike traditional digital ads, native ads appear as part of the browsing experience and present content consistent with what the viewer is seeking. They're stealth ads, designed not to disrupt, but to continue the logical flow of information.
"Sponsored Updates, unlike ads, can be shared by users, offering additional reach and credibility"
One of the advantages LinkedIn Sponsored Updates offer over traditional digital ads is that they look less like ads and, therefore, are less likely to trigger the brain's automated ad-avoidance mechanisms. Sponsored Updates often have more room for copy and images and, unlike ads, they can be shared by users, offering additional reach and credibility. Because they come from your company page (as opposed to your personal profile), they are a great way to get more followers and raise awareness of your company on LinkedIn.
Sponsored Updates can also be highly targeted to reach key demographic fields. You can specify your Sponsored Update by geographic location, industry, company size and specific job title to display your content only to, for example, SAS programmers working at the largest CROs in the Eastern US. You can also target by LinkedIn Groups or even target by an actual company name, if you wanted everyone at, say, Covance or Pfizer to be exposed to your message.
For many, native advertising represents a logical progression in communications strategy; one that has considerable value for technical products and services, especially if you take a content-driven approach.
A word about content marketing
The concept that makes native advertising work is called content marketing. Rather than 'selling' a product or service, Sponsored Updates and other native advertising posts are typically an invitation to view specific content, which can be anything from a website to a white paper, webinar, conference or video, that is relevant and desirable to the targeted prospect.
Here are the easier said than done steps in a content marketing programme:
• Create content that will drive prospects to take an action.
• Share the content on your social channels.
• Based on network activity, such as 'likes', shares and retweets, promote your most popular content (e.g. via LinkedIn Sponsored Updates, Facebook Boosted Posts, Twitter Promoted Tweets).
• Capture new visitors and follow up with leads who engage with your content.
It sounds straightforward, and it is. Content marketing is focused on creating and distributing valuable, relevant and consistent information to attract a targeted audience and precipitate profitable client action. Unlike advertising, content marketing's purpose is to draw clients into a marketing dialogue by providing content with a legitimate value for free.
"Bypass the sales message; the point is to engage the prospect in a conversation"

Two important concepts to keep in mind when designing a content marketing programme driven by native advertising are: first, bypass the sales message; the point is to engage the prospect in a conversation rather than turn them off with an overtly sales-orientated message. Second, choose appropriate venues and match the content you're offering with the audience.
Getting started
Because Sponsored Updates have to come from your company page rather than your personal LinkedIn profile, the first task is to create a company page. Once this is done, you'll have to login to Campaign Manager and create a Business Account to use Sponsored Updates. Here is where you'll fund campaigns and choose the audiences you'd like to reach.
To choose content that you want to spend money promoting, post it first as a non-sponsored update on LinkedIn and pay attention to the number of times it's shared or engaged with. When you have a webinar, white paper or other form of content you're confident your audience will respond to, you can plan your Sponsored Updates campaign.
Decide if you'd rather bid for advertising on a cost-per-thousand-impressions (CPM) or a cost-per-click (CPC) basis. CPM is preferred for brand campaigns, when you simply want to expose your message broadly to raise awareness and visibility. CPC is ideal for performance advertising, when you want people to click through to your content to generate sales leads. Once you decide your bid type, you'll need to determine your bid (the amount you're willing to spend per click), your budget (the total amount assigned to this campaign) and the campaign duration.
It's important to remember that where and when your Sponsored Updates show in the LinkedIn feed is a function both of your bid and your relevance score, which is calculated from factors such as click-throughs, comments, likes, shares, and so on. Promoting your most popular content will gain you wider exposure at a lower cost, so it makes sense to feature informative updates rather than promotional ones because they complement the user experience instead of interrupting it.
Another advantage of advertising on LinkedIn is that it includes detailed analytics, including impressions, clicks, total spend and other factors that will help you fine-tune your message.
Conclusion
Particularly with companies in the drug development services sector that may rely on a prospect's understanding of arcane technical differences to establish a sales advantage, content marketing driven by tools such as Sponsored Updates can be a productive approach to developing leads and closing sales.
Content marketing is about communicating with your clients and prospects without selling; it's about willingly delivering information buyers need to be more intelligent and make smarter purchase decisions. Native advertising and content marketing are concepts based on the precept that if you consistently deliver valuable information to buyers, those buyers ultimately reward you with their business and loyalty. It really works, and if it's not in your marketing tool chest, you're missing a valuable component.
About the author:
Ryan Larsen is digital strategy director at SCORR Marketing.
Read more from SCORR Marketing: