The home advantage in cancer care
Views & Analysis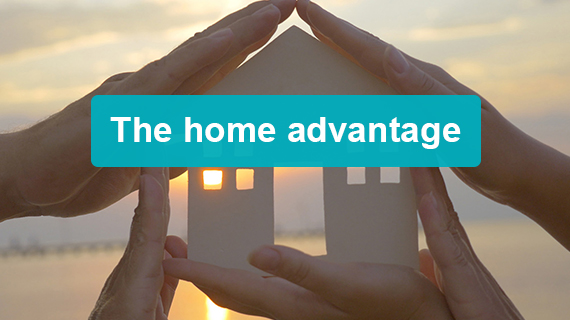 Having treated thousands of people with cancer away from the hospital setting since the company was set up in 1992, Healthcare at Home is well placed to discuss the optimal cancer care pathway for this complex disease.
In the latest edition of Deep Dive: Oncology Nigel Williams, Head of Private Patient Services, Kate de Lord, Head of Cancer and Rosie Debelle, Clinical Nurse Specialist (Midlands), present their perspectives on the benefits for patients and, in turn, health services, of treating people in the comfort of their own homes.
With one in two people with cancer now surviving 10 or more years, cancer is often referred to as a chronic condition, not necessarily an acute one. Generally, cancer is a disease of the elderly and patients often have comorbidities, which make travelling to appointments more time-consuming and stressful for them and their carers. The opportunity to have care at home is, therefore, attractive.
"The combination of an ageing and growing population and more effective cancer treatment means that we now have unprecedented numbers of people living in the long term after a cancer diagnosis – this will only increase as the years go by," explains Kate de Lord, considering the challenges of care and delivery of services.
She also notes that cancer care has had to evolve over time, owing to the increasing numbers of cancers now being diagnosed.
Cancer care pathway
The cancer care pathway can be complicated, with three modalities of treatment. "A patient can embark on intensive therapy that may be curative or palliative," says Nigel Williams. "Helping them to navigate through this demands a lot of skill. No other disease has this complexity, so managing patients with such diverse needs in their own surroundings demands a highly-trained workforce.
"A lack of control over their lives can be an undesirable side effect of cancer therapy
that many people experience and person-centred care means involving people in discussions about their treatment and empowering them to take an active role in their own health and care," he explains.
Read the full article here.
Deep Dive: Oncology was published at the beginning of May 2017. Read it here (best viewed in full-screen mode) and sign up to receive your complimentary copy of the upcoming July edition, Deep Dive: Future Pharma, here.