Bringing the Benefits of eCOA BYOD Strategies to Clinical Studies
Views & Analysis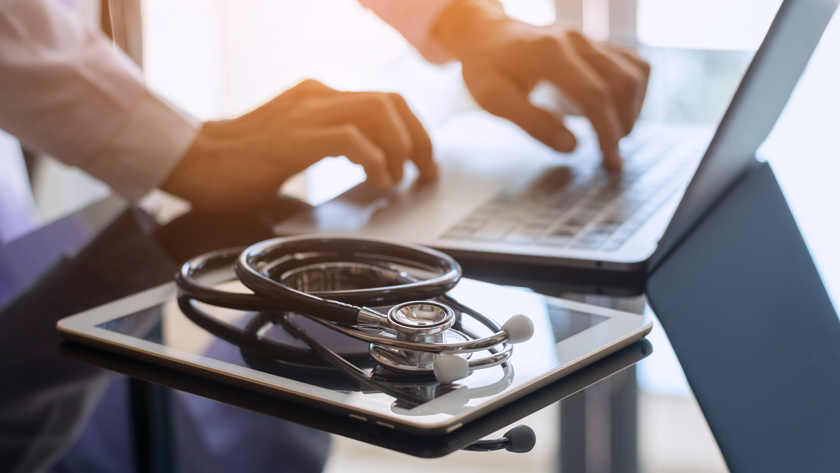 Over the past few years, many clinical study administrators wanted to use the bring your own device (BYOD) model within their eCOA, but they were typically constrained by regulatory requirements or misunderstandings around the approach. The COVID-19 pandemic created an urgent need to reach out and connect with study participants without them coming into clinics and risking infection. This precipitated a shift from a centralised trial experience to a decentralised one, resulting in participants communicating electronically. Using devices already available in the participant population proved exceptionally beneficial.
BYOD in clinical trials
Statistics show there are 6.5 billion smartphone users globally in 2022. That means approximately 83% of the world's population has a smartphone. If researchers leverage these and other wearable devices for BYOD eCOA data collection, it makes the process simpler, smoother, and more cost-effective. Historically, equivalency presented a primary hurdle in the adoption of eCOA BYOD for clinical trials. In recent years, studies conducted on BYOD show that equivalency does exist across the administration modes.
In one study, patients completed three versions of the same patient-reported outcome (PRO) in random order: once on paper, once on a provisioned device and once on their personal device. The results showed no statistically significant differences in how patients responded, nor did the variation in BYOD device sizes impact responses.
The benefits of BYOD in trials
Anecdotal evidence suggests patients prefer electronic tools and mechanisms these days, instead of paper-based interactions. BYOD, therefore, offers several benefits for sponsors, researchers, and patients.
Reduced trial costs: The BYOD strategy reduces trial costs significantly for sponsors. They save on purchasing thousands of participant devices and the costs associated with connectivity, insurance, or replacement.
Potential regulatory compliance: Regulators recently began recognizing the power of utilizing BYOD devices. Both the EMA and FDA have released draft guidance on the issue and are currently soliciting feedback. If this guidance is finalised, it will enable researchers to expand the use of BYOD to broader use in clinical studies.
Minimized trial site burden: By implementing BYOD, clinical sites are no longer required to manage the logistical burden of receiving, storing, and issuing devices. The site team can avoid the liability of following up on device returns, replacing missing or damaged devices, and handling insurance claims for losses. These factors decrease human resource demands.
Greater participant convenience: Patients benefit from using their own devices. Most people carry mobile devices almost permanently. Using BYOD means participants no longer need to carry both a personal and a provisioned device, which increases their convenience and comfort and can lead to increased compliance.
Increased study adherence: Patients are most familiar with their own devices, and the ability to download an application and complete entries on a device they understand increases their adherence to the study requirements. When data entry reminders arrive, the patient receives them immediately on a readily available mobile phone or smartwatch instead of on a device lying at home in a drawer.
Better patient experience: Since patients now prefer electronic tools and mechanisms instead of paper, using their own devices provides a better and more convenient experience, while increasing compliance further.
Potential disadvantages of BYOD
Even some of the most significant advances are met with some disadvantages. Potential concerns associated with a BYOD strategy in clinical studies include the following:
Incompatible: Occasionally, clinical trials require participants to use non-standard skills for inputs, such as cognitive debriefing or usability testing. BYOD devices might be unsuitable for these.
Less control: In a provisioned device solution, the vendor can disable the ability to turn off reminder notifications. However, in a BYOD study, participants have total control over their devices and can disable reminders themselves. This makes patient education imperative in BYOD settings to ensure participants understand the value of consistent and timely data entries for the study.
Compatibility: A reputable eCOA vendor provides compliance monitoring reports as part of their solution. These reports help clinical sites proactively and quickly identify compliance concerns and work with patients to resolve issues causing them. With BYOD, such measures are possible only if the vendor's solution works with a broad range of devices. This makes it essential for each patient to have a personal device compatible with the eCOA vendor's app.
Upgradability: eCOA applications must be implemented in such a way that any mid-study operating system updates won't impact it. To mitigate this risk, vendors must specify which operating systems are compatible with their app and take steps to ensure the app will not be impacted -or only minimally impacted -by any system upgrades.
Security: Regulators may also harbor concerns about higher data privacy and security risks with BYOD. Therefore, vendor applications must adhere to HIPAA and GDPR data protection regulations, including encryption and multifactor authentication.
Replacement: The possibility exists that a patient may replace a personal device during a study. This highlights again the need to emphasise training to ensure patients understand how to download the app on a new or replacement device.
Other impediments: Some patients may not be comfortable using their personal devices to collect study data, or they might live in a country or region where infrastructure poses a higher risk to data privacy and security.
For all these reasons, a BYOD strategy should include plans for 20% of participants to receive provisioned devices in case a backup solution is necessary.
The way forward
Sponsors hoping to implement a BYOD strategy in clinical trials should take proactive steps to ensure the model makes sense for their study and can withstand the rigor of regulatory agency reviews. Engaging early with regulators to solicit feedback can be valuable, especially if the input is received in parallel with the finalisation of the protocol. Regulatory feedback may depend on factors such as:
the nature of the endpoints that the BYOD solution will support, and
the general patient population using the solution.
A BYOD study that captures primary endpoint data in a pivotal trial may attract greater scrutiny and expectations than an earlier phase trial, where eCOA endpoints are lower in the hierarchy. A knowledgeable vendor can support sponsors in preparing for a regulatory meeting of this nature.
If BYOD is used to capture copyrighted or validated questionnaires, it is advisable to engage with the copyright holders and authors early to identify any particular conditions for use if questionnaires are implemented in a BYOD solution.
Informed consent is a factor often overlooked. When using a BYOD solution, informed consent must describe the use of BYOD to collect study data, what data will be collected, and why. It must contain details about personal information gathered, such as email addresses or phone numbers, and list any impact on the patient's data plan to download the app and receive texts or notifications.
BYOD offers tremendous promise for optimising decentralised clinical trials. The more convenient and comfortable patients are, the more likely they are to participate fully and comply with trial requirements. Implementing BYOD can result in better patient-reported outcomes that amplify the patient's voice, as well as lower trial costs that support investment in innovation.
About the author

J.C. Wilson is product manager at IQVIA eCOA, where he leads a team that is responsible for the product delivery and execution of the IQVIA eCOA solution. With more than 20 years of industry experience, J.C. has successfully led a variety of product management initiatives within the healthcare industry. Prior to joining IQVIA in 2018, J.C. led product teams at Bioclinica and ICON. He holds a Bachelor's degree from Baldwin Wallace University and a Master's degree from New York University.