Interview: AZ's immunotherapy gamble starts to pay off
Robert Iannone, AstraZeneca's head of immune-oncology drug development talks to pharmaphorum about the unpredictable immunotherapy market, the PACIFIC trial success, and further changes ahead.
Fortunes are very changeable in the hyper-competitive, unpredictable world of 2017's immuno-oncology market, but AstraZeneca (AZ) looks to be back in the game after the success of its PACIFIC trial of Imfinzi (durvalumab) in non-small cell lung cancer (NSCLC).
A planned interim analysis of PACIFIC showed that Imfinzi made a big difference to patients with stage III unresectable lung cancer, helping to extend median progression free survival (PFS) compared to standard therapy by a very considerable 11.2 months.
FDA approval by early 2018 now looks likely, and Imfinzi's use in this setting could transform NSCLC treatment: instead of waiting until their cancer becomes metastatic before receiving immunotherapy, patients with unresectable tumours could receive treatment straight after chemoradiation to delay the disease's advance.
Of course it remains to be seen if this approach will actually extend lives, as overall survival (OS) data isn't yet ready. It could prove to be a big step forward for patients – and a sign that AZ's gamble in immunotherapy will pay off.
Analysts believe this indication could add $1-2 billion to Imfinzi revenues, and will help it mount a real challenge to market leaders Merck & Co's Keytruda and Bristol-Myers Squibb's (BMS) Opdivo.
AZ's head of immune-oncology global medicines development Robert Iannone spoke to pharmaphorum shortly after the results were presented at the ESMO congress in Madrid, talking at length about the wider IO field, and his career-long work in the area.
He has led AZ's IO development portfolio for the last two-and-a-half years, but before that played a key role at Merck & Co in developing Keytruda.
Iannone was in a relaxed mood, despite the huge pressure the company has been under to deliver on its IO strategy.
PACIFIC helps put AZ back on the map after its much-anticipated MYSTIC trial failed to hit its primary endpoint earlier this year.
MYSTIC studied the PD-L1 therapy of durvalumab in combination with CTL4 inhibitor tremelimumab for first line advanced NSCLC, and had been seen as the 'make or break' trial for AZ's IO hopes. When the news broke in July that it had failed to improve PFS, it wiped $14 billion from the company's market valuation.
This market reaction to the MYSTIC results looks somewhat hysterical now, especially as there is reasonable hope that the drug could still show superior OS even after missing PFS – a counterintuitive trend which has been seen in several recent immunotherapy trials.
AZ actually released topline data on PACIFIC in May, six weeks ahead of MYSTIC's disappointment, but it failed to capture the attention of investors and the media. However shortly afterwards the FDA granted Imfinzi breakthrough status on the back of the PACIFIC data, and the full data at ESMO made everyone sit up and pay attention.
Asked if he'd always believed the results would come, Ianonne says:
"Had you really pressed me to say 'Rob, do you think it is going to hit on the interim analysis?' I would have said we can't count on that.
"But of course I was pleased to see the effect was so large that we could see it early."
A flood of data
In the afterglow of PACIFIC's trial success, Iannone is happy to joke about one unfathomable aspect of AZ's strategy: the naming scheme for its many IO trials.
While Merck has gone with a simple but orderly KEYNOTE numbered sequence, and BMS has followed suit with CHECKMATE, AZ has opted for a jumble of evocative names with watery overtones  – PACIFIC, NEPTUNE, POSEIDON and DANUBE, mixed in with an avian theme of KESTREL and EAGLE.
"There have been many people in the company who've been asking 'where is the MYSTIC ocean on the planet?' I haven't found it yet but when I do I'll let you know," he jests.
But this lack of order perhaps belies a truth about IO clinical trials: the field has advanced so rapidly, and thrown up so many surprises, that all the companies have been forced to adapt and expand their clinical trial programmes on the hoof.
One example is AZ's PEARL trial. The company quickly assembled this to ensure patients in China with EGFR/ALK wildtype NSCLC could receive durvalumab as a first line monotherapy, as an arm of its MYSTIC trial looking at this group had closed early. Understanding of the role of PD-L1 was also advancing, so the company decided to make high PD-L1 expression another inclusion criterion.
For companies such as AZ with follow-on checkpoint inhibitors, it is also about spotting areas not covered by the leaders, and trials like PEARL and PACIFIC do just that.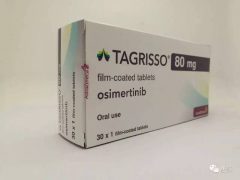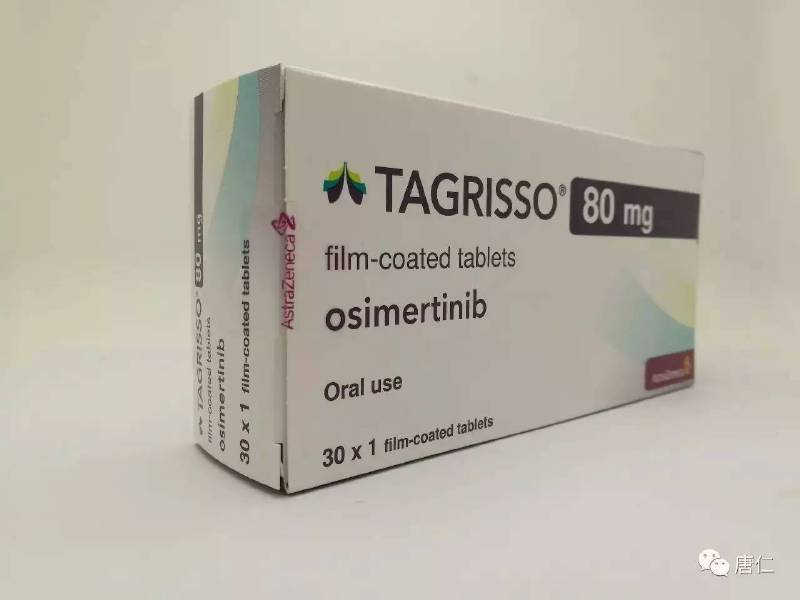 PEARL makes particular sense for AZ, as it also has Tagrisso, a next-generation treatment for EGFR positive lung cancer.  Tagrisso also yielded its own landmark trial, FLAURA, which showed an 8-month improvement in PFS compared to standard therapy.
AZ has the chance to be dominant in treating these patients, especially in Asia, where the EGFR mutation is much more common.
PACIFIC could give it the chance for similar dominance in stage III patients with unresectable tumours. These patients represent about a third of all NSCLC patients, but just 15% are still alive five years later.
Durvalumab was given to patients after finishing chemoradiation, and improved PFS three-fold compared to placebo, a very sizeable result rarely seen, even in IO trials.
Once approved, Imfinzi could become the lead immunotherapy in early (stages 1-3) lung cancer, allowing it to leapfrog Keytruda, as Merck & Co. has so far focused on making its drug the standard of care in metastatic NSCLC.
Meanwhile, the growing use of CT scans to detect lung cancer earlier is expected to help shift diagnosis and treatment to earlier stages.
BMS is studying Opdivo in this same stage III population, but AZ is far ahead of its rival – a claim it hasn't been able to make in IO until now.
Limits to PD-1/PD-L1s
While all this leaves AZ looking like a strong player in NSCLC, there are many other settings to consider.
The PD1/PD-L1 field has just suffered a collective setback in multiple myeloma, where all the lead therapies were being studied in combination with current standard treatment for the condition. The FDA has now placed a partial hold on all the trials after excess deaths were observed in Merck's trials of Keytruda in combination with pomalidomide or lenalidomide and dexamethasone.
This suggests a specific safety interaction in these combinations, and could signal that checkpoint inhibitors won't make inroads in haemato-oncology.
Kymriah and next-generation immunotherapy
Unquestionably the most exciting development in immunotherapy this year, however is the approval of Novartis' Kymriah, the first CAR-T drug.
This is an area where AZ has no significant presence, but Ianonne has been watching very closely. A paediatric haemato-oncologist by training, he says Kymriah, now approved for children and adolescents with acute lymphocytic leukaemia, is an 'astounding' breakthrough.
He also expresses his admiration for Novartis and its partners at the Perelman School of Medicine at the University of Pennsylvania who co-developed Kymriah, not least because he started his senior research career there, well before any of the modern immunotherapy targets were identified.
He still keeps in touch with the university's research team, led by Carl June, and marvels at the high levels of complete remission seen in the children treated, as well as the technical feat of engineering of this exhaustion-resistant 'living drug'.
After the approval of Kymriah, it seems likely that more big pharma companies will aim to enter this world of cell and gene therapy.
AZ has already established partnership with CAR-T company Juno, but Iannone says this research won't be a central component of AZ's IO strategy.
The potential for cell and gene therapy to revolutionise medicine suggests AZ will have to at least consider entering the field, however, while being wary of its huge scientific challenges.
In the meantime, Iannone and his colleagues will have to keep competing, looking for the best novel immunotherapy agents to combine with PD-1/PD-L1s, which look set to become the backbone of cancer treatment over the next decade.