2019: the year of the pharma mega-merger
Views & Analysis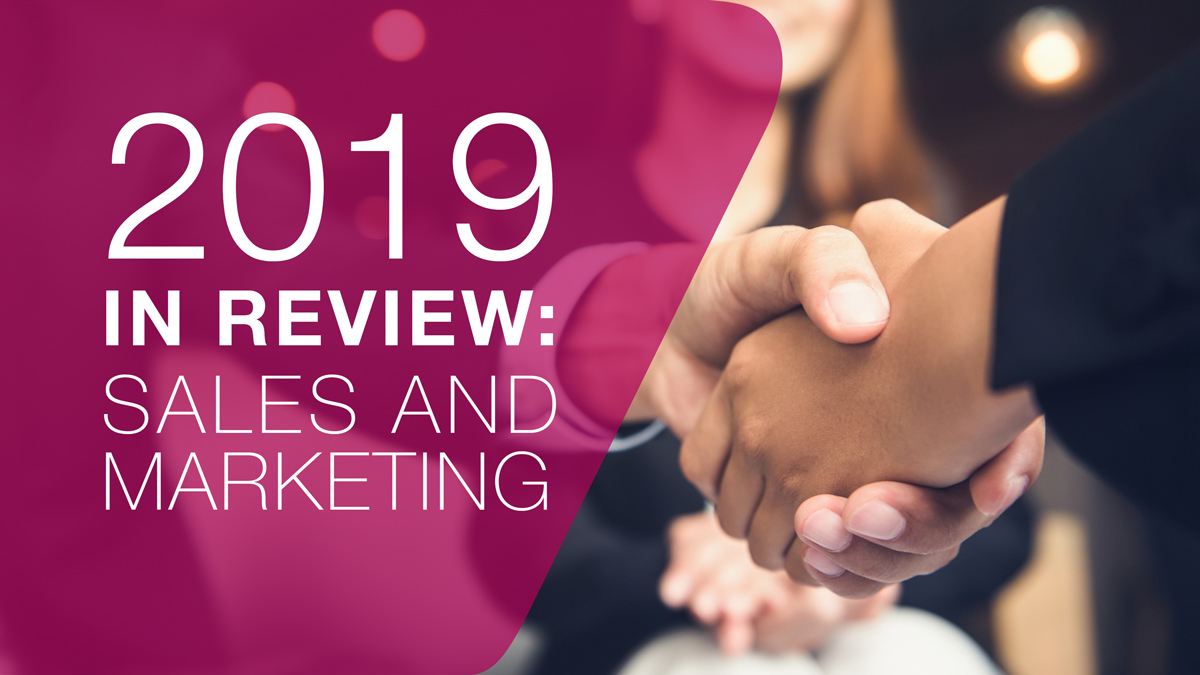 2019 will be remembered as the year of the pharma mega-merger. Richard Staines looks back at a year that changed the landscape of big pharma
2019 continued on very much the same trajectory as it began – as Takeda's huge merger with Shire closed as the year dawned it became clear that big pharma was not done with acquisitions.
Bristol-Myers Squibb, itself regularly tipped as a takeover target, decided to take a pre-emptive strike and merge with its cancer drugs rival Celgene in a deal worth around $74 billion.
It was the third largest pharma takeover of all time, surpassed only by the merger of Glaxo Wellcome and SmithKline Beecham in 2000 and Pfizer's buyout of Warner Lambert.
Those deals were worth $111 billion and $168 billion respectively when adjusted for inflation, and as is often the case the path to the Celgene/BMS merger was a tricky one.
Certain shareholders in BMS were not convinced about the merits of the deal – buying Celgene would bring in billions of dollars in annual revenue from blockbuster cancer drug Revlimid, but these could be threatened by generics in a few years' time.
The activist hedge fund Starboard Value was concerned about this and whether Celgene's pipeline would translate into drug approvals.
Starboard Value finally backed down with a campaign against the merger in April, when other shareholders voted in favour of the deal.
Celgene also had to sell off its psoriasis pill Otezla to satisfy  competition regulators, with Amgen snapping up the blockbuster med for $13.4 billion in cash in August.
Competition regulators finally cleared the deal in November, closing the deal midway through last month.
The final hangover from the transaction is a three-drug "bet" given to Celgene shareholders as a sweetener if three pipeline drugs are approved by certain dates.
MS drug ozanimod and the CAR-T cancer cell therapy JCAR017 developed by subsidiary Juno must get the nod by 31 December 2020, and another CAR-T bb2121, developed in partnership with bluebird must get approval by March 31 2021.
AbbVie and Allergan
Midway through the year news broke of another game-changing deal between two of the biggest pharma companies – AbbVie and Allergan.
AbbVie is already known as an acquisitive pharma company – it is cash-rich thanks to the blockbuster revenues from its inflammatory diseases drug Humira.
But it also needs new revenues as Humira is off-patent in Europe and threatened by a gang of biosimilar competitors in the US from 2023 onwards.
AbbVie had been content with small "bolt-on" buys for years after a big merger with Shire fell through in 2014.
The merger solves problems for both companies – allowing AbbVie to diversify its portfolio of products, adding $16 billion in revenues to its top line.
This includes $3.5 billion from Botox, as well as a pipeline of specialty drugs including antidepressant cariprazine, migraine therapies ubrogepant and atogepant, and abicipar for  neovascular age-related macular degeneration (AMD).
Allergan has been struggling for some time and the deal allows shareholders to get some kind of a return on their investment after stock prices plummeted following a series of trial setbacks.
However the price tag of $63 billion is less than half of the $160 billion Pfizer offered Allergan when it peaked four years ago, in the infamous tax inversion merger that was scuppered by the intervention of the US government.
That deal has not closed yet, but has been backed by shareholders ahead of a likely conclusion on New Year's Eve – giving Allergan's long suffering shareholders something to cheer about as the new decade dawns.
"2019 looks set to become a record year for pharma M&A – deals announced in the first alone amounted to around $195 billion"
Spark and Roche
While it did not have the headline-grabbing price tag of the year's two largest mergers, Roche's proposed takeover of Spark gained coverage thanks to repeated delays because of reviews by competition regulators in the US and UK.
The UK's Competition and Markets Authority (CMA) finally gave the go-ahead to the deal last week, ahead of the tacit approval by the US Federal Trade Commission as the deadline for any regulatory action passed.
The issue with this merger was whether the $4.8 billion deal could negatively affect future treatment choices for haemophilia A in the UK.
Spark is developing a gene therapy treatment for haemophilia, while Roche already makes Hemlibra, a recently approved prophylactic injection designed to reduce bleeds in patients with the blood disease.
In a statement outlining the thinking behind its decision, the CMA said that gene therapy treatments are likely to compete with Hemlibra in the future.
But the CMA found that Spark is not the only supplier developing its gene therapy treatment, and its products are not considered to have any clinical or commercial advantages over those being developed by other suppliers.
Breaking records
2019 looks set to become a record year for pharma M&A – deals announced in the first alone amounted to around $195 billion thanks to those two huge mergers.
According to an analysis by HBM Biopharma this is more than every year since 2009 except for 2015 when Allergan's $63 billion takeover of Actavis dominated the headlines.
There were also some notable "bolt on" deals – Novartis announced it would buy The Medicines Company for $9.7 billion to get hold of the cholesterol drug inclisiran and GlaxoSmithKline's $5.1 billion buy of cancer drugs firm Tesaro got across the line in January.
Other notable mentions include Eli Lilly's $8 billion buy of cancer drugs firm Loxo Oncology, which closed in February and Pfizer's $11.4 billion purchase of Array, another oncology specialist.
Style points go to Merck & Co for stealing a march on any competitors by snapping up another oncology firm, ArQule, just as it announced some exciting data from its BTK inhibitor ARQ 531 at the American Society of Hematology (ASH) conference.
Peak M&A?
After such a vintage year for M&A , the question remains whether the activity will continue into the new decade.
With Shire/Takeda, BMS/Celgene, and AbbVie/Allergan, six acquisitive pharma companies have been effectively taken out of action for a while.
All of these companies will be focused on cutting debts, making the possibility of smaller sell-offs from each more likely.
What they probably won't be doing is buying up many other companies and any large deals involving these companies are much less likely.
In big pharma the most likely candidate for a takeover is Biogen – it is clinging to the hope that the FDA may decide to approve its Alzheimer's drug aducanumab even though it has failed in trials.
The company's fortunes rest on whether the FDA approves aducanumab after the company found it worked better in high dose patients after initially writing off a phase 3 trial as a failure.
Its share price is highly volatile and will surely crumble further should the regulator decide not to approve, leaving it vulnerable to companies looking for revenues from its already approved neurology medicines.
This leaves Gilead, Pfizer, and Amgen as the likely drivers of M&A – they are all looking for new revenue streams, and could be tempted to make bolt-on acquisitions of innovative new therapies to boost their portfolios.
Whether 2020 will see any further big mergers on the scale of BMS and Celgene is another matter.