Takeda's Shire takeover could herald new era of pharma M&A
Takeda has officially taken over Shire in a deal that could re-establish the trend for mega mergers in big pharma.
The merger was approved yesterday in a court hearing in Jersey, where Shire was officially based, although it was listed on the London Stock Exchange and domiciled in Ireland for tax purposes.
As the deal went through, Takeda was instantly transformed into one of the top 10 pharma companies in the world.
But the deal was also seen as a portent that more big pharma M&A could be on its way after a period of several years where drug companies favoured smaller "bolt-on" deals to boost their pipelines with drugs from smaller biotechs.
Shire itself was a proponent of this strategy after it snapped up a string of biotechs to gain access to promising rare disease drugs over the last decade or so.
Bristol-Myers Squibb's announcement that it is to acquire Celgene suggests that the Takeda deal may herald a period of consolidation in the industry through larger mergers.
Takeda's CEO Christophe Weber got the deal across the line despite protests from a small but vocal group of shareholders concerned about repaying the bank loan of more than $30 billion needed to finance the transaction.
But crucially the merger did not face any serious opposition from regulatory authorities as the underlying rationale is to use the considerable revenues from Shire's rare disease drugs and therapies to fund further development of Takeda's pipeline.
The Japanese drugmaker also hopes that drugs from Shire's pipeline that are in late stage development will add to revenues as time goes on.
This contrasts with the rationale behind a series of failed mega mergers, which started in 2014 with Pfizer's attempt to take over AstraZeneca, hoping to cut its tax bill by domiciling in the UK where it would pay a lower rate in than in the US.
That deal was seen off after AZ's CEO Pascal Soriot convinced shareholders that they should give him the chance to turn the company's fortunes around by reviving its pipeline.
AbbVie and Shire called off a similar tax-driven merger in 2014 after it was vetoed by US tax authorities, and in 2016 Allergan and Pfizer abandoned another so-called tax inversion merger after it was blocked by rule changes in the US.
After the news emerged about the merger with BMS, the talk at the influential JP Morgan Healthcare Conference in San Francisco was that more deals will get across the line as pharma seeks to use them to spread the risks inherent in the R&D process.
According to a report from Deloitte, the cost of developing the average drug has now more than doubled to $2 billion and pharma companies need scale to ensure they can deal with expensive failures, while maximising revenues of any drugs that get to market.
Gilead's chief financial officer told Bloomberg that the company "first and foremost" focused on M&A, building on its $11.9 billion acquisition of Kite in 2017 in order to bring in the biotech's CAR-T cancer cell therapies.
Pfizer is not done with M&A either, with Bloomberg reporting that new CEO Albert Bourla said that the company is interested in using mergers to pick up mid and late-stage assets.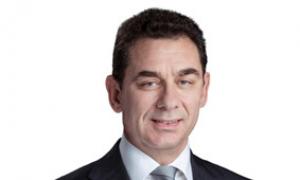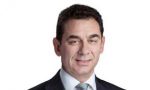 Pfizer CEO Albert Bourla
"We do have the ability because of our balance sheet to do virtually any deal that one can think of in this industry," he told the conference.
Merck & Co CEO Ken Frazier said that he is also looking to do some deals, admitting that several had fallen through because valuations had been too high and competition too intense.
"Broadly speaking I think with valuations coming down, it creates more possibilities," he said, noting a slump in biotech valuations after a bear market in the sector that began around September.
Don't miss your daily pharmaphorum news.
SUBSCRIBE free here.