20 people who shaped healthcare in 2014 (part 2)
In the second part of our review of 2014, Andrew McConaghie looks at five more individuals who played a prominent role in shaping healthcare this year – and all of them contributing something different. Read the first part of the review here.
Some people on the list enjoyed great success, while others suffered failures, some received public acclaim and others shouldered a great weight of criticism and scrutiny. And some on the list died this year: their passing, as well as their lives' work, also contributing to the story of healthcare.
Part Two
6. Margaret Chan – head of the embattled World Health Organization
7. Joep Lange and Jacqueline van Tongeren – HIV/AIDS activists killed in the MH17 tragedy
8. Mark Reilly – GSK's man in China showed how pharma is still entangled in sleaze and corruption
9 Robin Williams – a much-loved entertainer succumbs to severe depression
10. Simon Stevens – can the new leader take control of the service away from politicians?
6. Margaret Chan
The head of the World Health Organization admits it reacted too slowly to Ebola – where next for the overstretched UN agency?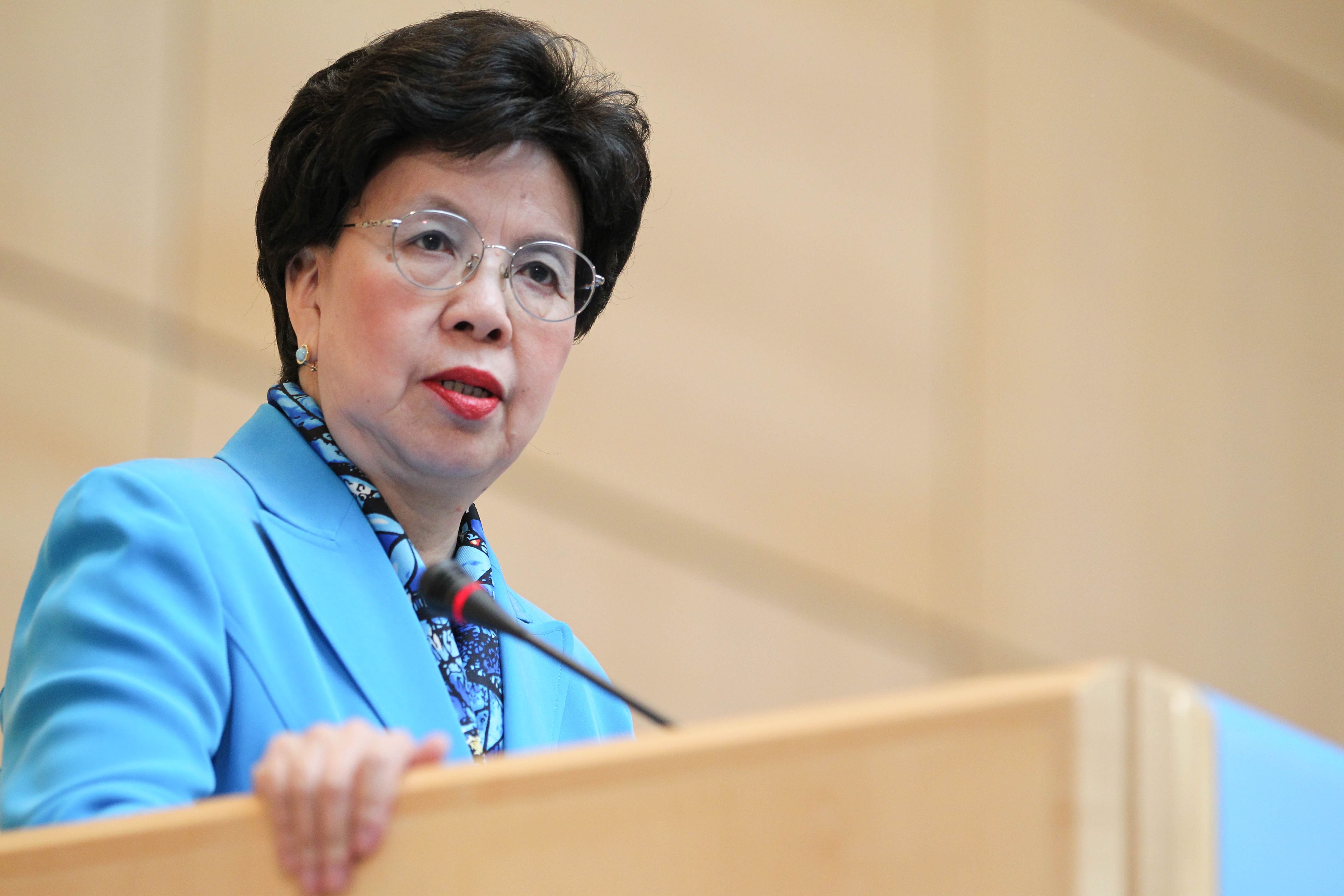 The Ebola epidemic was the defining story in global health in 2014: it reconfirmed just how vulnerable people in the developing world are because of a lack of a basic healthcare infrastructure – and showed how a health crisis in poor nations can quickly become a health crisis for rich nations as well.
Ebola has taken the greatest toll in three West African countries – Liberia, Guinea and Sierra Leone – these account for the vast majority of the 20,000 infections and over 7,500 deaths recorded in the epidemic, which is still not under control.
But the public health emergency has been a salutary lesson for the whole world, with the international community realising greater planning and preparation is needed to prevent or limit future crises.
That's because it is widely agreed that those in charge of containing the outbreak failed to understand how serious the situation was, and acted too slowly.
The main target for this criticism was the World Health Organization, led by Director General Margaret Chan.
The 67-year-old is no stranger to major outbreaks of deadly viruses: Chan was in charge of public health in her native Hong Kong during two outbreaks of deadly, unpredictable viruses: the H5N1 avian flu outbreak in 1997 and again when SARS emerged in 2002.
Despite her experience and success in containing these outbreaks, Chan and her agency were found unprepared and unresponsive in the early months of 2014, as Ebola spread in West Africa.
In October, Chan admitted to Time magazine that her organisation had failed to act quickly enough. "The scale of the response did not match the scale of the outbreak," she said, adding: "And of course all of us underestimated the complexity."
Most critics don't single out Chan for criticism, pointing to deep-seated problems at WHO in relation to its remit, governance, personnel and funding.
Chan says she and her senior officials are under huge pressure to manage the Ebola crisis and many other global health priorities. She says Ebola must act as a catalyst for change at the WHO, with the leading nations needing to agree how the agency should go forward from here.
"This has to be the turning point. It's not only Ebola," Chan told Time in October.
"You have to look at what other crises we are dealing with. We have crises in Central African Republic, Iraq, Syria, South Sudan. My staff are truly, truly at breaking point. Members [governments] need to look at what kind of WHO is appropriate for the 21st century. With climate change, which is the defining issue for the 21st century, and a highly interconnected world, we should expect to see more crises of different sizes, magnitude and geographic location."
Read the Time interview with Margaret Chan here.
7. Joep Lange and Jacqueline van Tongeren
The loss of two leading campaigners reminds the world how much more needs to be done in treating and preventing HIV/AIDS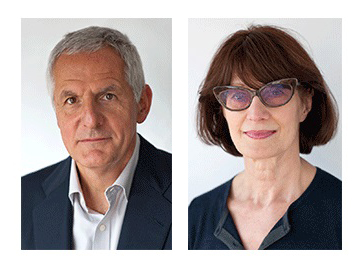 On 17 July this year, Flight MH17 set off from Amsterdam, heading to Kuala Lumpur, but never reached its destination. Tragically caught up in the conflict in eastern Ukraine, the plane was shot down, killing all 283 passengers and crew.
Among these passengers were Joep Lange and Jacqueline van Tongeren, two of the world's leading campaigners for greater access to HIV/AIDS antiretroviral medicines around the world.
Joep and Jacqueline were en route to the 20th International AIDS Conference in Melbourne, and their deaths shocked and saddened all those who knew them in the field, but also robbed it of two of its staunchest advocates.
Lange, a doctor by training was among the pioneers of research into HIV/AIDS in the early 1980s when the deadly and mysterious disease first struck, and helped lay the foundations for the first treatments. His scientific instinct then led him to suggest, before the evidence was available, what is now the standard of treatment: early treatment of the virus, and with a triple therapy combination of antiretrovirals to keep the disease in check.
He then added campaigning for access to his scientific research, and was one of the founders of PharmAccess Foundation, a Netherlands-based institute which uses novel partnerships to create structures for distributing antiretrovirals in developing nations.
Lange was a founder, executive scientific director of the Amsterdam Institute for Global Health and Development (AIGHD), where he met Jacqueline van Tongeren, head of the Institute's communications, who matched him in her energy and dedication to the battle against HIV/AIDS.
The loss of Lange and van Tongeren has brought calls from their fellow campaigners for renewed efforts to push ahead to the most ambitious goal, eliminating HIV/AIDS.
However this goal seems very remote today. The existing global target of '15 by '15' – 15 million people on antiretroviral drugs by 2015 – looks unlikely to be met.
A new global target of 90:90:90 (90 per cent of people tested, 90 per cent of those who test positive to be on treatment and 90 per cent on treatment to be virally suppressed) has been created, but campaigners say renewed momentum is required for this vision to become reality.
Read the obituary of Joep Lange from The Guardian, written by Peter Piot, and an obituary of both Joep and Jacqueline by Hans Nefkens in The Huffington Post.
8. Mark Reilly
GSK's head of operations in China deported in disgrace after bribery and sleaze uncovered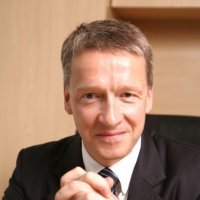 In 2014, events seemed to suggest that the pharma industry could not rid itself of lapses into sleaze and corruption – only move them from established markets to emerging markets.
UK-based pharma company GlaxoSmithKline was embroiled in a series of serious allegations of bribery of doctors and health officials in countries in Europe, the Middle East and in China, scene of the most worrying case.
At the centre of the China debacle was Mark Reilly, the former head of GSK's operations in the country. In September the Briton pleaded guilty to bribery-related charges and was given a three-year suspended prison sentence, and was deported back to the UK.
Four other senior Chinese GSK executives were also given suspended sentences of between two and four years.
Reilly had been barred from leaving China since late 2013 whilst facing charges of overseeing a "criminal godfather" scheme which was breathtaking in the extent of the money involvement, and the depths of its corruption.
Around £300m worth of cash and sexual favours were offered as bribes to doctors to prescribe GSK drugs.
A network of more than 700 middlemen and travel agencies were alleged to have been used by GSK to provide these inducements – a shocking lapse given that this is just the kind of behaviour which blighted big pharma in decades past, and is now seemingly a thing of the past in the US and Europe.
Even more shocking is that those who know the China market were not surprised – bribery and sleaze have been seen as part of doing business in the country. This raises questions about how companies can operate otherwise in the market, but it is clear that GSK's executives paid little heed to these dangers.
The scandal hit the headlines in June after a covertly filmed sex video of Reilly with his Chinese girlfriend was sent to Witty and the GSK board in an apparent blackmail attempt.
The video was accompanied by detailed allegations of sales and marketing practices described as "pervasive corruption" by someone identifying themselves as "GSK whistleblower".
GSK responded by hiring a British corporate investigator, Peter Humphrey, to uncover who had broken into Reilly's apartment. However this was yet another misjudgement from GSK, as Humphrey and his wife and business partner, Yu Yingzeng (a US citizen) were charged with illegally buying and selling personal data of Chinese citizens, and in August were fined and jailed for two and half years and two years respectively.
The following month saw Mark Reilly sentenced, and GSK received a fine of £300 million.
GSK responded by issuing an "apology to the people of China" and said it had "reflected deeply and learned from its mistakes," and also apologised for the harm caused to those people illegally investigated by its GSK China Investment company.
Andrew Witty, GSK's chief executive, said the scandal had been a "deeply disappointing matter for GSK" – this was particularly the case as Witty has introduced a number of measures during his tenure aimed at eliminating these hugely embarrassing episodes.
There had been much speculation that GSK might exit the China market altogether, but in the end this was clearly deemed to not make good business sense, or send the right message in terms of business ethics.
Witty added: "We have and will continue to learn from this. GSK has been in China for close to a hundred years and we remain fully committed to the country and its people."
For GSK, the investigations are far from over. The UK's serious fraud office and US department of justice are both investigating other bribery allegations in numerous territories, from Poland to Iraq, Jordan and Lebanon.
The company says it had fundamentally changed the incentive programme for its sales force, and increased the monitoring of invoicing and payments. New regulations requiring transparency into the payments to doctors from pharma are now in place in the US, and are pending in Europe.
Similar systems are needed in emerging markets, but they look unlikely to come soon. There is little doubt that the legal and regulatory systems in many of these countries are themselves flawed, and bribery can be pervasive.
But in a sector which is relying on these emerging markets to fuel its future growth, the onus is on individual pharma companies – and individuals within those companies – to steer away from these disreputable and damaging practices.
Read the pharmaphorum article on how multinational pharma companies can avoid falling foul of China's anti-corruption laws.
Read a Daily Mail article from July about Mark Reilly, his career and family.
9. Robin Williams
Death of a beloved comic highlights issues around mental health stigma and irresponsible media reports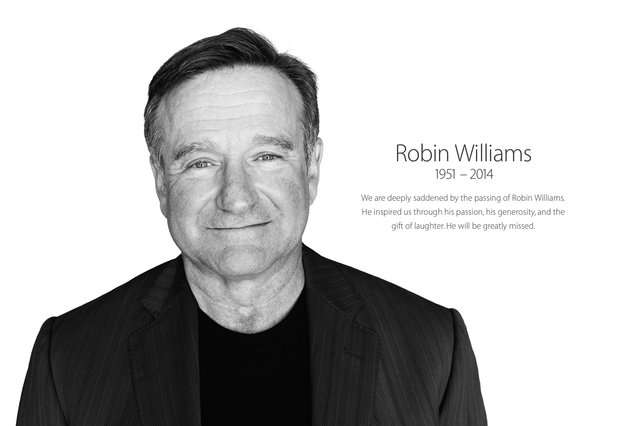 Apple was among the many who paid tribute to the late great Robin Williams
The death of comic and actor Robin Williams on 11 August this year caused an outpouring of sadness and love among his legions of fans, and massive coverage in the media.
Williams had been battling with depression, and had recently been diagnosed with Parkinson's disease when he chose to commit suicide.
His premature departure from life's stage raised many issues – how the stigma of mental illness should be tackled, how risk of suicide could be better understood, and how suicides should be reported in the media. On this last question, among the expressions of love and sympathy, some cynical media reports chose to provide graphic details of the methods Williams was alleged to have used to take his life – something which has been shown to prompt copycat suicide attempts.
In a world where 'shocking' news travels with astonishing speed around the internet and social media, picking up misinformed commentary as it goes, those able to set the record straight and bring enlightened commentary now have to be standing by and ready with the facts.
More widely, Williams' death highlighted the difficulty in getting help to anyone with mental health problems, and there is some hope his sad story could contribute to greater understanding and action to tackle one of the world's biggest health problems. An example of this came in October in England, where the NHS made a new pledge to give mental health the same status as physical health within the health service, including access to services and waiting times.
Watch a tribute to Robin Williams at the Emmys 2014 here
Read about NHS England's new goals for mental health here
10. Simon Stevens
England's new NHS chief sets out a credible and bold vision for a sustainable health service
This year Simon Stevens succeeded in rekindling belief that England's national health service (NHS) could not only survive in the long term, but even be a world-leading healthcare system. This is a very considerable achievement for a publicly-funded health service starting to crack under growing demand and shrinking funds.
Taking over as chief executive of NHS England on 1 April – the start of the NHS year – Stevens instantly communicated an impression of a leader in command of the detail, and of the big picture. This was a refreshing change from his predecessor David Nicholson, a formidable leader in many ways, but whose style was stuck in a managerial mindset, and had been unable to move the NHS out of a permanent crisis mode.
Having said that, Stevens had benefitted from much of the forward-thinking groundwork laid by Nicholson, and most of the painful and chaotic reorganisation prompted by the government's NHS reforms had been completed by the time he took the reins.
His masterstroke came this year in October, when he pre-empted a politically-led discussion of the future of the NHS by setting out the terms of the debate.
Stevens created a powerful health service coalition to forge a unified message to politicians and the public well ahead of the General Election in May 2015.
Stevens and NHS England teamed up with other leading bodies such as Public Health England and regulators Monitor and the Care Quality Commission to deliver a message that the health service faced some tough choices.
The Five Year Forward View report says that there the NHS can and must generate cost savings by changing services – such as moving some hospital services to primary care – but states that this will still not plug a huge gap between its budget and forecast spending.
The alliance of health service leaders says that without extra funding and new service reforms, the NHS faces an annual £30bn shortfall by 2020.
The report called for above inflation rises of 1.5% over the coming years, or an extra £8bn a year above inflation by 2020. Since then, all political parties have backed the report, and have pledged to increase their funding – though it looks doubtful if any will meet the demand for £8bn a year extra. Arguments which focus on England's spending on healthcare being still below the western European average does not hold much sway, as the need to guarantee a reduction in the national debt remains the prevailing political idea.
This means that the long-term health of the NHS still hangs in the balance, but Stevens has ensured that he and other NHS leaders have seized the initiative, which should protect it from some of the excesses of politically-motivated reform and micro-management.
Stevens has also eloquently and forcefully set out how the NHS could be a world leader in some aspects of healthcare – in using groundbreaking genomics to help improve treatment, for example. In creating a non-political narrative for the health service, this could help create greater confidence in the health service, and help it deliver on its promises of improved care.
He is not without his critics, however. The most notable critics are those who say Stevens is presiding over a creeping privatisation of the health service, and this is an accusation that Stevens has not adequately addressed – whether to portray it as a small component of a larger system, or to justify it as necessary in creating efficiencies.
Stevens will have to wrestle with this and many more tricky, politicised questions, whoever wins the General Election in May. But thanks to his great skill in bridging the worlds of frontline health delivery, public and patient engagement and politics, few would doubt that Stevens is the right person for the job.
Read pharmaphorum's report on Steven's Five Year Forward View.
Read 20 people who shaped healthcare in 2014, Part 3, including Chris Viehbacher, the ex-chief executive of Sanofi.
About the Author
Andrew McConaghie is pharmaphorum's managing editor, feature media.

Contact Andrew at andrew@pharmaphorum.com and follow him on Twitter.