Eyeforpharma 2019: Dan Spacie
Views & Analysis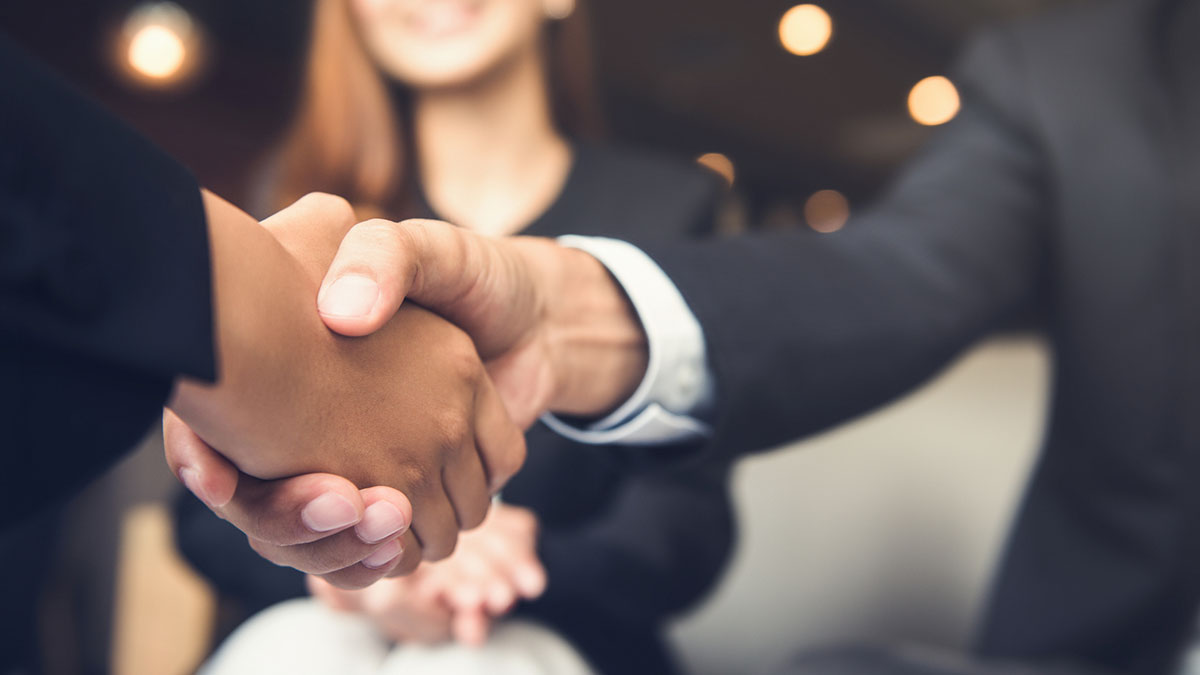 Syneos Health's Health Trend Ten report says that commercial models will see radical reorganisation in the coming years. We caught up with the company's president of selling solutions Europe, Dan Spacie, at eyeforpharma Barcelona 2019 to see what he thinks pharma needs to do to keep up.
How do you think commercialisation needs to change?
We're seeing a shift towards more strategic outsourcing, but rather than just having a supplier/vendor relationship, it's important that companies are aligned properly and share the same goals. You can't do everything, so picking and choosing what you want to do and actually working with a partner gives you that flexibility to be able to focus where you need to.
What pressures are prompting changes in commercialisation?
The personalisation of medicines and the focus on orphan drugs is really picking up, and these bring new challenges. For example, many companies with an existing orphan asset in the US find it difficult to break into Europe, because you have varying populations, varying languages and different regulatory experiences in the 27-plus countries. They get that Europe is 30% of the global market, it's just that it falls into that 'too hard' bucket.
"Sometimes have to do what's right and be brave enough to turn down work and tell clients they don't need our help"
The cost of commercialising is also going through the roof, and there are very high attrition rates.
One of the things we argue very strongly for is that as you're developing a drug, it's important that commercial gets involved as early as possible to make sure you actually have a commercially viable product. I've seen plenty of cases where someone has created a beautiful scientific clinical outcome but later struggles with commercialisation. Often it doesn't matter how good your drug is, if you haven't got a good economic case, payers will not buy it.
People have been saying we need to bring in commercial earlier for years now. Why is it not happening?
In big pharma you're often fighting against organisational inertia – historically there's commercial and then there's clinical and never the two shall meet. I've been in meetings where I introduced two people from the same organisation, one clinical, the other commercial, both there for  10 years and working in the same therapy area in the same building, and they didn't know each other.
Now we're seeing those silos being broken down, and where that happens we are going to see more success.
Meanwhile, patient centricity is also hitting its stride – we've got the data to understand real-world outcomes and the importance of having the patient commercially involved. The companies that are doing that are now starting to take the lead on other new models, as well.
It's important to remember that ultimately what we're here for is to get patients access to therapy and to make people better. The more people you can make better, the more successful your drug is going to be – it should be as simple as that. It's simple to factor them into the commercialisation strategy.
When some people hear 'commercial' they assume it's not going to be patient-centric.
They hear commercial and suddenly revert to KAMs and pharma reps. When you are in a conversation that includes mention of a Contract Sales Organisation (CSO), half the room will go, "Oh, it's a rent-a-rep." That is the stigma that is still with us.
But modern CSOs, like our offering at Syneos Health, are actually so much more than that. A phrase I often use is "the sales rep is dead, long live the sales rep" because things are so different from five years ago. Reps are more educated and have much deeper therapeutic experience. They're now symbiotic figures who also have a clinical side, which means that when they speak commercially it's not just, "Here you go. I've got a roster of goods. Do you want to buy something?" It's a lot more science and evidence-based; new metrics are connecting commercial and clinical teams.
Multichannel is clearly becoming very important, but I don't believe it will replace good old face-to-face in some circumstances. The whole point about what we do is to get the right message to the right person at the right time, on their terms.
In what other ways do companies need to change?
The ability to be flexible with scale and resources is becoming really important. That's not just within the commercial space, it's also within the clinical space. With finite resources, it's about asking where you are best able to deploy with a laser-like focus, where you need to be at a particular time.
A lot of the bigger pharma companies are taking lessons from other sectors to be more agile. There's going to have to be a lot more flexibility in the way companies approach the market, and in the way they approach research, otherwise they'll just be overtaken by companies like Amazon.
Companies need to have the courage to cut early. If you're going to fail, fail fast. It might be a perfectly good clinical solution, but if there's no viable market for it why would you spend money on it when you should focus resources on what is going to work? If you can accelerate development, then the faster you can deliver medicines to patients.
The challenge, though, is that you have to break down these silos – collaboration is key. If we continue to work in silos, we can't expect it to be any different.
As an addition from our side, as a supplier, we sometimes have to do what's right and be brave enough to turn down work and tell clients they don't need our help.
Initially they'll look at you weirdly, but they usually come back and say "Actually, you were right. We didn't." That honesty builds long-term trust. This comes back to the partnership piece – we could say yes and put in a field team and make several million dollars out of it, but actually it's not the right thing to do.