How COVID-19 is changing the sales model
Views & Analysis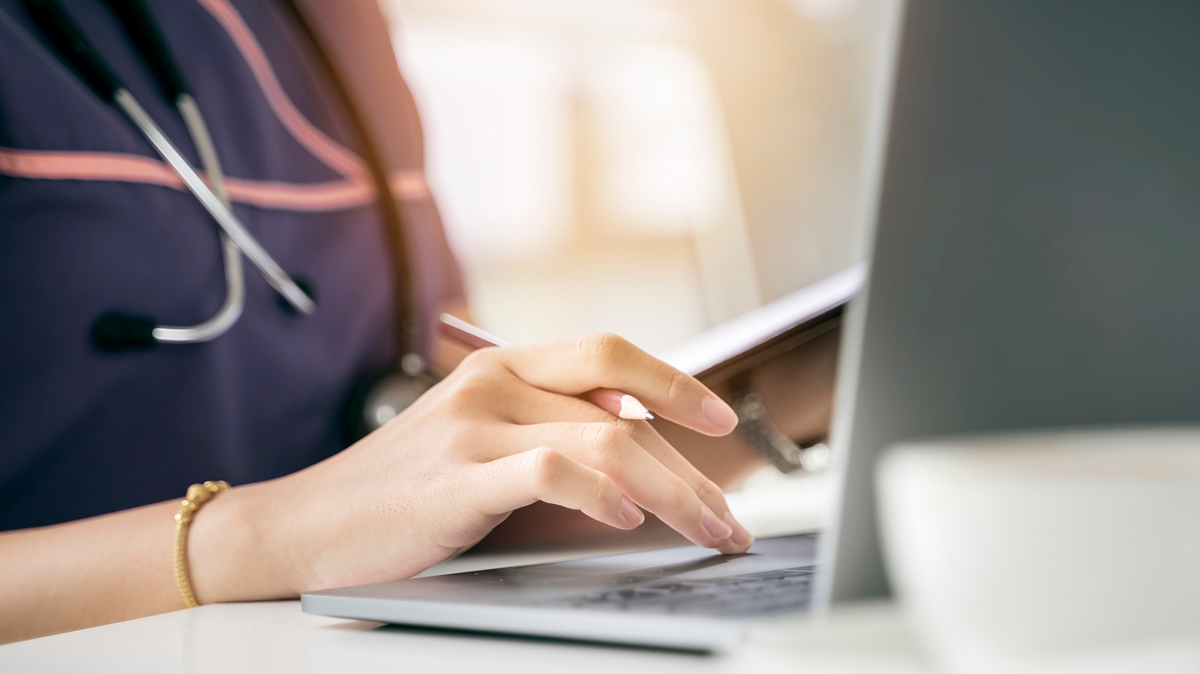 The COVID-19 pandemic means that reps can no longer speak face-to-face with physicians and many HCPs simply don't have the time to engage with pharma. As part of eyeforpharma Virtual we spoke with Florent Edouard, senior vice president and global head of commercial excellence at the Grünenthal group, and Jan van den Burg, vice president for commercial strategy at Veeva Europe, to get their thoughts on the changing situation and hear how Grünenthal adapted quickly to a virtual sales model.
---
What does the landscape look like for sales activities at the moment?
Jan van den Burg: We see that 30-40% of specialists don't want to have any engagement with the pharma industry during COVID-19, but the rest still want to continue that dialogue. Meanwhile, we've also seen a huge increase in the number of remote meetings that are being held via our software.
We're also seeing some very interesting patterns in how specialists' workloads are changing and shifting.
For example, you might have thought that lung specialists would be extremely busy at this time, but a large chunk of their work has diminished because of the drop-in access to hospitals, and the patients they would normally be seeing on a regular basis are no longer coming in. So, perhaps surprisingly, specialists actually have some time available.
On the other hand, in primary care less than 50% of GPs want to see a representative, even by video, at this point in time.
"It's time for the pharma industry to treat physicians as professionals, not as marketing targets"
Once COVID-19 is over, there's obviously going to be some variation in how many doctors want to go back to the old ways of engaging with reps and how many want to stick with video calls and other changes we've seen in the last few months. But what would you like to see? Would you like this to become the new norm or would you prefer it to go back to how it was before?
Florent Edouard: It depends how we describe what was before. If we mean a rep who understands the science, who is interested in patients, who is capable of having a meaningful discussion with the HCP on a patient case, and not trying to push a marketing message but instead finding the right treatment for the right patient and giving advice on how to use the product properly – then yes, I would like that to come back. And I think it is going to come back because it's still needed.
But what will not come back is the army of reps running around, calling doctors and just presenting marketing messages. I think these types of activities need to stop. They are pointless.
It's time for the pharma industry to treat physicians as professionals, not as marketing targets. HCPs don't prescribe something because someone says it's a nice product. They want the good of their patient and offer them the most appropriate treatment. We need to have real discussions and move toward 'augmented representatives', who can use authorised sources on the internet or elsewhere to inform physicians and deliver better customer experience.
Van den Burg: I completely agree. I think there'll be a shift – an increased focus on the value of the engagement to the physician. But, as we are all experiencing now in our personal lives, doing everything through digital is absolutely not the way forward. It's not how human beings work. I think we're all desperate to get out and mix and mingle with our friends and family, and the same applies to the interactions between pharma and physicians.
There will be a key focus on balancing what makes sense to the HCPs and what is the appropriate mix that should be applied.
Are there any differences between markets in terms of how doctors want the future to play out?
Van den Burg: Yes – for instance, in Germany there are a significant amount of physicians who will want to go back to the old ways of doing things after COVID-19. But in countries like Spain, less than half want to return to the situation as it was before.
In the past there have been big cultural differences between markets when it comes to rep-physician interactions. Five years ago in Spain, for instance, the mantra was pretty straightforward: if you want to sell to me you come and see me. That still applies very strongly in southern Europe, but we are seeing a shift there. So there are cultural aspects to this as well as individual aspects – not everyone likes to engage in this way. Some are more reluctant than others to do so.
It's really a great opportunity for the industry to think about how they engage with the physicians and how they can drive value through digital channels.
How have you had to adapt your internal capabilities in response to the COVID-19 pandemic? And how have you tried to do that in a short timeframe?
Edouard: Grünenthal started its digital transformation nearly two years ago. It's a project we focused on in 2019 quite a lot – but at that time we were mostly focused on 'plumbing works', like choosing and connecting all the IT systems that will support our digital strategy, because without this, all the rest is wishful thinking.
The COVID-19 pandemic has acted as a trigger to accelerate the implementation, because many people have realised that, yes, we do live in a digital world and we need to change the way we interact with our physicians. This offered an opportunity for us to fast track the changes.
When we saw COVID-19 coming, our immediate reaction was to bring everybody around the table, including the Veeva teams. We wanted to make it one meeting where we explained the ambitions and the objectives and got commitment from all to deliver it.
We didn't need a steering committee, didn't need 20,000 rounds of approval, the decision was made overnight. We just did it, because we knew it made sense, for the healthcare practitioners, for the patients and for us as an innovative company.
Van den Burg: We already had a strong existing collaboration with Grünenthal, so we were able to move very quickly and Florent and I were able to chat and define what the offer should look like.
That said, there needs to be an acceptance that not everything will be ready and perfect on day one. We've never before been in a situation where we have deployed ten times the number of licenses that we had out in the market within a matter of weeks, and as an organisation that means that not everything is going to be perfect. For instance, we decided to deliver end user training only in English to begin with.
A willingness to accept that we're all in an emergency situation really helps with the collaboration and allows for fast deployment.
Edouard: It shows that when you work in the digital world, you cannot operate like you normally would in the industry.
Pharma is a world where it takes ten years to create a product. The challenge with that is that it has tainted everything that we do in a pharmaceutical company, including commercial and digital.
We always think big and expensive when we want to launch something – we think of steering committees, governance models, big budgets, business cases, etc. If you start to do that in digital, by the time your product reaches the market it's already outdated.
When you go digital, speed to market, ambition and risk taking are paramount. You need to work with teams that operate differently, and you need senior management to be fine with that.
You need to go live with the smallest viable product. Then you can test and learn. If we had followed the standard operating procedures, we would have gone live in September and the crisis would have – hopefully – been over.
Would you say then that COVID-19 has accelerated change that was already on the way rather than being a complete revolution?
Van den Burg: Absolutely. Most of our customers were on the journey to deploy these channels and we already had a large number of customers using them. And in fact, when a company has none of these digital channels, it can be a very big risk to suddenly embark on this.
Edouard: Tough times are always a good opportunity for learning, on organisation resilience, but also on individual leadership. This crisis is a once in a lifetime management experience. During this digital journey we will learn that we can and should work differently – and as a result of this, our relationship with physicians and their customer experience is going to change drastically.
About the interviewees
Florent Edouard previously founded Areks, a consulting and training start-up company. Working for multiple pharmaceutical companies, Florent and his partners developed the business and successfully completed the company sale to IQVIA, triggering Florent's decision to join AstraZeneca where he assumed successively multiple local and global commercial roles. In January 2018, Florent joined Grünenthal, as SVP, head of global commercial excellence.
Jan Van den Burg has over 20 years' experience in the software and services industry, mostly dedicated to pharmaceuticals. Most recently, Jan was leading the Life Sciences Sales & Marketing group in IBM Global Business Services, engaging at strategic level with top 20 Pharmaceutical companies on Customer Relationship Management, Closed Loop Marketing, Multi-Channel and Digital Marketing as well as Digital Asset Management.