The value of good data to patients
Views & Analysis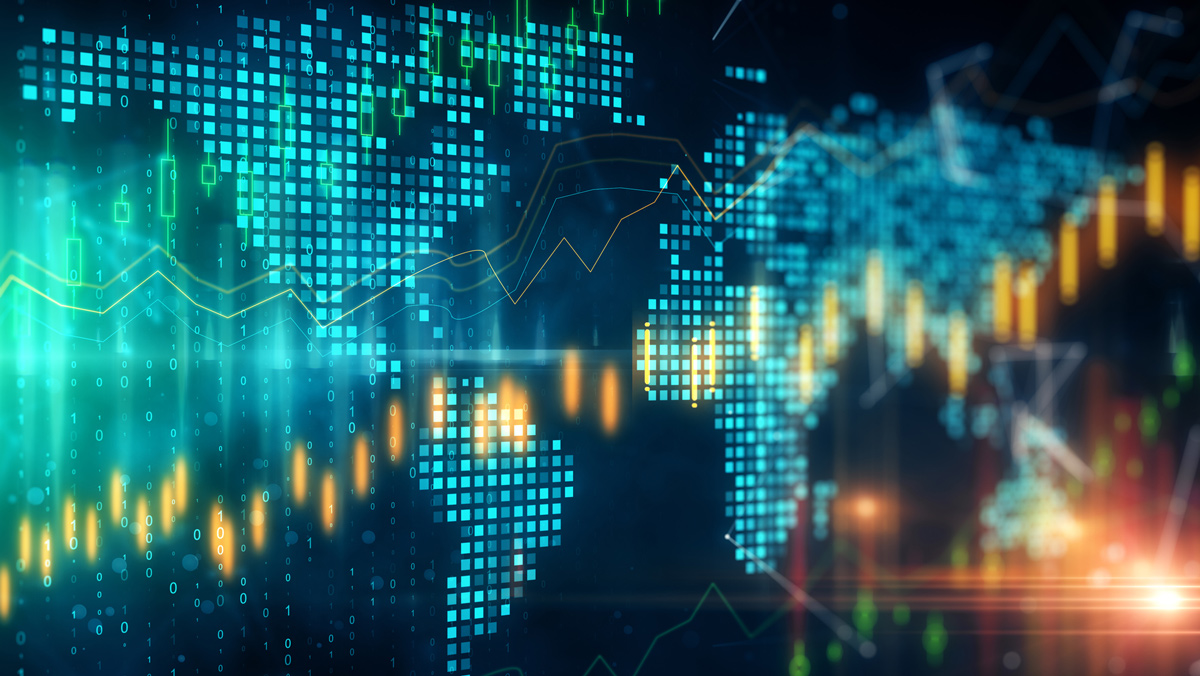 Better patient care pathways and models of care can be leveraged from the use of data, and the ability to collate and assess this information will drive more sustainable models of care, whilst unlocking the value of 'longitudinal, real-world data' as a resource for healthcare organisations, research and academia, policy advisors and pharma.
There is a societal shift that is required though, to educate patients on the value of this data and how it can be used to improve the outcome of patients globally. Samir Dhalla, head of  Cegedim Healthcare Solutions' database THIN (The Health Improvement Network) and Richard Ballerand, co-chair of THIN's Patient Advisory Committee, explore how 'good data' can power this.
The benefits for public health
Data has been essential in the fight against COVID-19, with records used to identify and notify 2.2 million individuals who were at significant risk from the virus, and to advise them to shield. Ongoing tracking and data analysis of the virus has also allowed for data profiles to be built up around the types of conditions that result in COVID-19 posing a greater threat, for instance Type 2 diabetes. The NHS has proven the value of public health data in this way, and globally it has been a powerful tool to assess risks and treatments.
It's also helped to drive research – for example the European Health Data & Evidence Network's (EHDEN) took part in the OHDSI COVID-19 Virtual Study-a-thon which rallied 330 researchers with very different backgrounds and from thirty different countries. It also launched its COVID-19 Rapid Collaboration Call in a bid to plug the gaps in fragmented, siloed and poorly interoperable real-world health data in order to characterise patients, manage their care and assess treatment safety.
"The public are generally comfortable with anonymised data from medical records being used for improving health, care and services. However, there is still worry around this health data being accessed by commercial organisations"
These forms of national and international collaboration have shown the power of data in managing the pandemic, as the importance of population health data in identifying and containing the virus has not been overstated. The NHS has created its own COVID-19 Data Store for instance, and on top of this, analysis of 16.2 million anonymised longitudinal patient records revealed a significant increase in the proportion of lower respiratory tract infections diagnosed by late 2019 compared to previous flu seasons, raising the odds of UK COVID-19 cases having appeared earlier than previously thought.
By harnessing the information in electronic health records, such findings clearly open the path to near real-time tracking of large-scale population health events that can support public health bodies to detect, investigate, and respond timely and effectively to them.
Anonymisation
Patients are becoming more content for their data to be used in this way, however it must be anonymised to tackle privacy and trust concerns. The public have reported they are generally comfortable with anonymised data from medical records being used for improving health, care and services, for example through research. However, there is still worry around this health data being accessed by commercial organisations, and so the privacy and broader benefits of patient data must be emphasised.
For instance, data can be used to improve diagnosis speeds and anonymous data can be overlaid onto NICE guidance, as well as within local and national patient pathways to provide better insight into the types of treatments that might work more effectively for certain patients. 'Cohorts' of patients can be created as well as effective treatment profiles based on these individual characteristics, to ensure the most effective treatment pathway is selected and faster. These can be based on existing health conditions, for example diabetes, and co-morbidities. Information such as age, weight, sex, faith, ethnicity and lifestyle choices can also be included to help specialists get closer to the best treatment the first time around to improve patient outcomes.
A prime example of the value of this type of data is in the case of pancreatic cancer, a disease that is often diagnosed late and progresses exceptionally quickly. It's the deadliest common cancer, and by the time a diagnosis is achieved, many individuals are at stage three or stage four, with 75% not surviving a year after diagnosis. Symptoms are vague and often confused with other conditions such as pancreatitis, gallstones, irritable bowel syndrome (IBS) or hepatitis.
For both GPs and patients, embedding detailed symptom information within clinical systems would be hugely beneficial, enabling far earlier diagnosis and hospital referral. The GP would spend far less of the budget on one specific patient and it would ensure that the patient receives the best treatment possible for that diagnosis and faster referral to the right clinician.
Predictive modelling
Data analytics can also be used to better understand patient responses to specific treatment types and surgeries, by using predictive modelling to map out likely outcomes – enabling pharma to work closely with healthcare professionals and services to get closer to 'the right medicine, to the right patient, first time'.
Modelling based on real-world data allows for tailoring and marketing specific medicines to specific groups of patients with specific predispositions or health conditions, and it reduces the 'trial and error' process that clinicians sometimes have to follow to find the appropriate treatment.
For example, analysis of cardiac surgery patients has evaluated the risks for certain types of heart surgery as well as post-surgery, taking into consideration a number of factors, including age and ethnicity to improve recovery. This can be extended to provide individual patients with information about their health conditions and risks to empower and encourage them to make changes to lifestyle or behaviours. This Predictive, Preventive and Personalised Medicine (PPPM) explores a complex mix of personal and population health data to avoid future health deterioration or detect problems before they arise.
Utilising datasets
Ultimately, PPPM will help patients to take control of their own health issues. Retaining individuals within primary care will both save money by reducing the pressure on secondary care and release investment in other areas of high demand healthcare. On a broader level, this detailed predictive model will allow the healthcare system to potentially predict population health issues over the next three to four years, helping to allocate resources to the correct specialties at the right time.
The key to this process is early identification of potential health issues, which requires proactive collection of patient health data – from weight to cholesterol and blood pressure readings. Understanding the trajectory of these readings over the past year, combined with predictive modelling as to the potential outcome if no preventative measures are taken, will help clinicians to present personalised patient advice.
The other important factor is the volume of the datasets used in analysis. The pool of reliable patient data must be detailed and vast in order to provide a complete picture and inform decisions. Globally it's known that there is significant value to be had, but many researchers are still relying on synthetic datasets which mirror real-world data. This data simply fails to deliver the depth of insight delivered by real-world patient data.
It's clear that the analysis and use of global health data can drive better patient diagnosis, treatments and ultimately outcomes. There has been a societal shift around the use of personal health data in recent months, as the value of it has been shown in the fight against COVID-19, and this change can continue to leverage benefits.
Primacy Care data is being utilised to inform patient pathways across a range of disease areas and enable better understanding of local health economies, while GPs have a chance to inform life-changing medical research, supporting research crucial to gaining insights and developing policies, and helping to highlight trends in clinical effectiveness within the NHS.
Patient data can achieve significant changes in preventative care and improve global health for the better; but it has to be the power of good data.
About the authors
Samir Dhalla is Head of THIN and Richard Ballerand is co-chair of THIN's Patient Advisory Committee.