The unmet needs of bleeding disorder patients
Ahead of eyeforpharma Philadelphia 2019, we talk to speaker and haemophilia advocate Michelle Rice about the changing landscape for bleeding disorders
Can you tell us about your personal involvement with bleeding disorders and advocacy? 
I first became involved with the bleeding disorder community 29 years ago with the birth of my first child. We had no family history of haemophilia and I had a simple, uncomplicated pregnancy. Many patients with severe haemophilia are diagnosed following a circumcision, however my son did not bleed then, he was diagnosed at five days old after he suffered an inter-cranial haemorrhage that left him hospitalised in intensive care for 3 weeks.
I became involved in advocacy shortly thereafter as I realised the potential challenges we would face due to cost of care and limited awareness within the general public and even within the medical community, about haemophilia.
"Haemophilia is a prime example of the value of personalised medicine"
How have you seen the bleeding disorder community develop over the last 25 years?
There have been many advances in the care and treatment of haemophilia over the past 25 years. For example in the 1980s our community lost 10,000 members to the HIV crisis.  Later we would learn that many in our community were also infected with hepatitis C from their treatments. Newer, safer, and more effective products have since come to market. When my first son was born there were a handful of options to choose from and that has increased to more than three times as many therapies today.
How would you characterise bleeding disorder awareness and education in the US today?
The bleeding disorder community is served through a network of nationally recognised haemophilia treatment centers, as well as local and national advocacy organisations. At the National haemophilia Foundation, we develop, deliver and distribute educational materials for patients and their families, schools, businesses, clinicians, payers, policy makers and the general public which has helped to lead to a greater awareness and understanding of the needs of those affected by bleeding disorders.
What are bleeding disorder patients' greatest unmet needs today? 
Access to affordable, quality healthcare. The high costs associated with treatment of these conditions often leads to haemophilia appearing as one of the main drivers of cost for those plans that cover individuals with the condition. Delays in coverage can lead to increased risk of joint deterioration which in turn leads to increased risk of pain and disability.
What work remains to increase access to haemophilia patient care? 
Haemophilia is a prime example of the value of personalised medicine. There are no generics available and not all patients respond the same to any one therapy. The ability to contain cost and improve patient outcomes relies heavily on the patient having access to the appropriate specialist to help ascertain the appropriate treatment regimen and therapy that works for that specific individual. Assisting payers in understanding the need for this level of "flexibility" and physician discretion is critical. That being said the patient also plays a critical role in the process as well. It is important that healthcare consumers understand the need to be good stewards of their health care dollar and the impact that adherence plays in both lowering costs and improving their outcomes.
What are the National Hemophilia Foundation's (NHF) priorities for 2019? 
Two of NHF's key priorities for 2019 are access to care and research. We believe that in order to achieve our goals it is imperative that we continue to find opportunities to bring together all stakeholders and identify collaborative approaches to insure success.
About the interviewee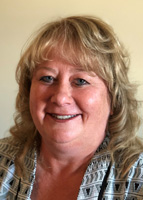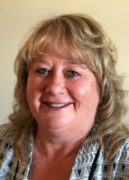 Michelle is responsible for the strategic development, implementation and oversight of the National Hemophilia Foundation's public policy agenda, capacity building initiatives, and building key external partnerships with constituencies and healthcare leaders. These relationships enable NHF to fulfill its mission of increasing access to haemophilia care, supporting research and raising awareness. As the mother of two sons with severe haemophilia, Michelle has spent over 28 years advocating and leading change in various roles.
Michelle will be speaking at eyeforpharma Philadelphia 2019 on April 16-17. For more information visit: https://www.eyeforpharma.com/philadelphia/