Living with LHON: Sight loss won't stop James from seeing the world
Views & Analysis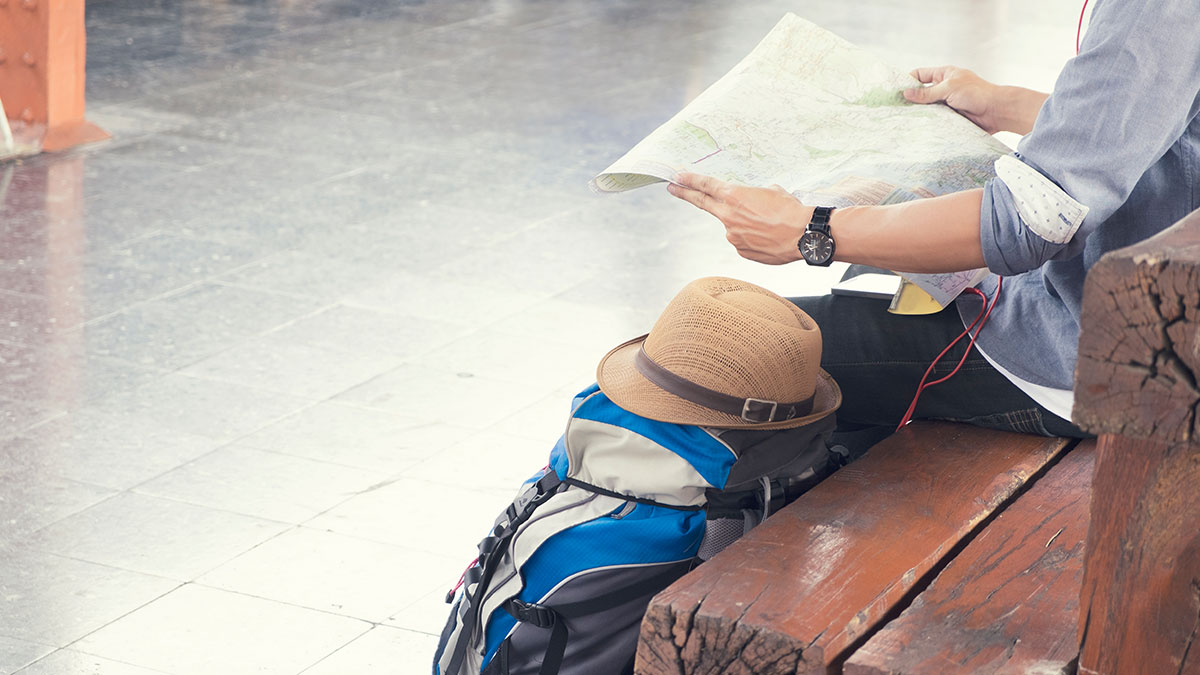 When he was first told he had LHON, a rare genetic disease that would rob him of his sight, James Ferguson's first thought was that it would also rob him of his identity.
But 13 years later, not only is he achieving his dreams and then some, but he's helping others to conquer their lives, too.
He talks to pharmaphorum about being diagnosed with a life-changing condition in his 20s, adjusting to life with sight loss, the power of peer support — and Manchester United.
"My naïve assumption was that if you were ill then doctors would treat and cure it. Now I realise how limited our knowledge of human biology is."
Far from home
James's symptoms first developed when he was in his early 20s, while living his dream of travelling and teaching in South America.
He said: "I'd received a bang to the head whilst on a night out before I'd left the UK. The next day, the vision in my left eye was blurred.
"I went to the hospital and their advice was that, hopefully, it would naturally recover. They said to come back for a follow-up, but my flights to Rio were booked so I decided to head off on my adventure."
The blurred vision didn't go away, and James learnt to compensate with his right eye. Six months later, however, that too became affected.
"At first, I noticed that reading was becoming really laborious and it was taking a long time to read a page. Then I noticed I was struggling to see any detail and faces had become blurred," he said.
This was the beginning of James' diagnostic journey. Possible causes were ruled out one-by-one as he underwent multiple tests and scans and was quizzed about his family history.
"It was a terrifying experience as I had no idea what was going on. I was on my own in a foreign continent," said James, adding that it was only when he was back home in Manchester that the diagnosis was made.
James was 23 when he was told he had Leber's hereditary optic neuropathy (LHON), a rare genetic disease that is passed down the maternal line.
It affects around two in every 100,000 people in Europe and leaves sufferers reliant on their peripheral vision within months of the onset of symptoms.
The news, he said, was "crushing", and he felt as though his life was over.
"I was told there is no cure and nothing more we can do for you. Prior to that my, admittedly naive, assumption was that if you were ill then doctors would treat and cure it. Now I realise how limited our knowledge of human biology is.
"It was such a stark contrast to my mindset of a few months earlier when anything felt possible. Now I felt I had lost all hope. My plan of teaching English and travelling around the world was thrown out of the window."
Adapting to a new view of the world
Since then, James has slowly learnt to adapt to life with LHON. At 36, he is a cognitive behavioural therapist for the NHS and his work has been informed by his own experience.
"It's a fascinating job that I really enjoy. At the recent LHON Society conference I delivered a workshop on emotional resilience," he explained.
"I led a reflective discussion, using my knowledge of psychology to structure the discussion and drawing on my own experience to illustrate points and encourage others to share."
The journey from devastating diagnosis to acceptance and adaptation hasn't been an easy one for James, whose hobbies and dreams were severely impacted by LHON.
Before the diagnosis, he was a passionate Manchester United fan and played football in his spare time.
"In the year after the diagnosis, I went to Old Trafford a couple of times. I had an earpiece to listen to the match on the radio and wanted to be in the crowd. I found it so frustrating as I couldn't follow the game and be aware of the crowd, so I decided it was no longer for me.
"I now follow the games on the radio or with my face about an inch from the TV."
He carried on playing football for a while, but it just "wasn't the same".
"A few years later I found my new calling — as a runner. Following a random conversation with someone, I signed up for the Brighton Marathon in 2011," he said, adding it was the first of seven he has run, which have included the prestigious Boston Marathon event.
And while he had thought LHON spelt the end of his dream of seeing the world, that couldn't have been further from the truth.
"I've travelled a lot since then, much of it solo, from Guatemala to hiking the Annapurna Circuit in the Himalayas," he told pharmaphorum.
"My life is good and once again everything is possible.
Embracing peer and technological support
Asked the secret of learning to live well with LHON, James said there were two things: technology and peer support.
"Technology is a huge factor in being able to live independently, get access to information and communicate with the world. It's fantastic that so much is now in-built into computers, tablets and phones," he said.
Support groups are also "essential for anyone living with a rare condition", James added.
There was nothing available when he was first diagnosed, but James has played an integral role in building a strong LHON community in the UK.
This has included the introduction of Facebook groups and founding the UK LHON Society, which welcomed more than 50 people to its conference this year.
"For anyone newly diagnosed with LHON, I would strongly recommend they contact other people with the condition to become part of the community.  It's a supportive family."
As well as supporting each other, the family also places a heavy emphasis on the importance of supporting research.
James said: "I hope that there continue to be dedicated scientists uncovering more about this condition. There is lots of interesting research happening and I am hopeful of where it could go:  learning how to prevent onset and maybe one day finding a cure would be incredible.
"Until then, I'll carry on living my life."
Living well with LHON
The diagnosis of a long-term condition is devastating at any time. When it happens just as someone's life is beginning, it's even more heart-breaking.
But as James has shown, with determination and adaptation, and by utilising all available avenues of support, it is possible to overcome adversity and live well with LHON.
For more on LHON peer support in the UK, go to www.lhonsociety.org.
To read further articles in this series please visit our Disease Spotlight: LHON channel produced by pharmaphorum in conjunction with Santhera Pharmaceuticals.
About the interviewee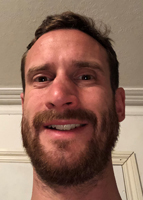 James was diagnosed with LHON in 2006 aged 23 while he was travelling and teaching English in South America. He currently lives in London and is employed by the NHS as a Cognitive Behavioural Therapist (CBT) working with people suffering from depression or anxiety disorders, a job he very much enjoys. In 2011 he signed up for the Brighton marathon and 8 years later he has run seven marathons with the prestige of qualifying for and completing the Boston marathon this April.