Giving the forgotten generation of cancer patients a voice
Views & Analysis
Young people with cancer need a "seat at the table", but instead they are often side-lined and voiceless. That's according to advocate Megan-Claire Chase, who has been blogging about her experiences since she was diagnosed with invasive lobular breast cancer in her early 30s. Her mission, she tells pharmaphorum, is to humanise the cancer experience.
"A lot of people feel like they're not supported, especially those in the young adult category," says Megan-Claire. "There's a gap – it's like you're either in paediatrics or you are super old. But what about the rest of us?
"Oftentimes, we don't feel seen. Our doctors do not think outside of the box in terms of treatments. They treat us like we're older people instead of really looking at what's going on in our bodies on an individual level."
Difficult conversations, life-changing decisions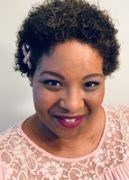 Megan-Claire's passion for advocacy was born of her own experiences. Her breast cancer was only diagnosed after she found a lump "the size of a fist" under her arm, despite multiple trips to the doctor with symptoms including hair loss, weight gain, and unexplained bruising, over the preceding two years.
Remembering her first meeting with her oncologist, Megan-Claire says: "In the same breath, she said: 'You're going to need 16 rounds of chemo. Do you want to freeze your eggs?' That conversation should never have been had in that way.
"In the same breath, the doctor said: 'You're going to need 16 rounds of chemo. Do you want to freeze your eggs?' That conversation should never have been had in that way"
"I feel she missed a huge opportunity.  As I was so new to this whole cancer world, I didn't fully understand that, or how emotional that decision would be for me later on."
At the time, all Megan-Claire, who has never had children and is now infertile due to chemotherapy, wanted to do was "get the cancer out", so she decided against delaying treatment. With hindsight, however, she wishes there had been more time to consider her options.
"Now I wonder could there have been a window, even if it was just a few days, to speak to a fertility specialist," she says, adding that doctors didn't speak to her about her individual circumstances, and, because she was single, didn't impress upon her the consequences of not having the fertility procedure.
"Doctors really need to look at the patient in front of them. I understand it's draining for them, but they're in the cancer world, they chose to be there. It is our bodies we are talking about. We're the ones who have to go through these harsh treatments, and doctors need to be mindful of how this person will feel afterwards."
Finding your voice
Through her blog, Life on the Cancer Train, and various social media support groups and networks, Megan-Claire seeks to empower people to take an active role in their own healthcare journey.
"I'm always telling people: 'you've got to find your voice'. When you're in the examination room and you have your robe on, you feel vulnerable, small, and overwhelmed. But it's at that moment that you have to take a couple of deep breaths and ask your questions.
"If you don't feel comfortable with the doctor, or you don't feel they are explaining it in a way that you can understand, it is your right to find another one.
"We are still in a culture of whatever the doctor says is the golden standard, that we can't question them – but we can."
Often, she says, doctors do not give their patients the credit they deserve in terms of their capacity to understand their condition and their options.
"Sometimes they think that we are not interested in the science. But I wanted to know as much as possible," she says.
"I don't think they understand how much information we get – we can Google the research, and we have scientists and doctors in our support groups. Doctors need to know that we're smart and that we want to take that active role in our care. It should be a team, instead of doctors just telling us what should be done."
Asked if things were getting better, Megan-Claire says positive steps are being taken, but that there is still a very long way to go.
The hospital that treated her, for example, has asked Megan-Claire to give a talk about her experiences, and more and more doctors are now coming out in favour of shared decision making. But more representation is needed if this new way of doing things is to become embedded into healthcare systems.
"Physicians and researchers often don't take the time to listen to the patient perspective, so it has been great to be able to start making progress," she says.
"The more I can pave the way to getting the people 'above' to understand that patients need a seat at the table when they're coming up with a new drug or a new procedure, the better. They need to ask us and they need our feedback – after all we're the ones whose bodies are being cut up and poisoned."
Click here to read Megan-Claire's blog
---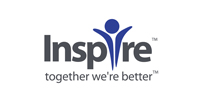 Patient Insights
 is a monthly series that appears in partnership with 
Inspire
, a company with an online support community of more than 2 million patients and caregivers worldwide.