COVID-19 and cystic fibrosis – living on high alert in extraordinary times
Views & Analysis
As the global COVID-19 outbreak continues to tighten its grip, people with underlying respiratory conditions such as cystic fibrosis (CF) are particularly vulnerable. Gunnar Esiason, board member and director of patient outreach at the Boomer Esiason Foundation, has lived with CF since he was two years old. He tells us what it's like to live on high alert in extraordinary times.
CF primarily affects the lungs, meaning that people living with the genetic condition who contract coronavirus are at high risk of developing COVID-19.
As with all people with underlying health conditions in the United States, Gunnar has been asked to stay at home as much as possible and "keep space" between himself and others, and his university studies have been moved online.
His fiancé, too, has been advised to avoid public places and large crowds if she is to continue living with him.
In many ways, says Gunnar, abiding by the precautions is "business as usual" for those in his position, but uncertainty is adding another layer of concern to day-to-day life.
"We are feeling the brunt of social isolation. But we have been doing this for a long time, during every cold and flu season," he says.
"I take different measures to protect myself because something as simple as the common cold can flare my symptoms. We're very aware of our surroundings, but we have been for a very long time"
"I take different measures to protect myself because something as simple as the common cold can flare my symptoms. We're definitely very aware of our surroundings, but we have been for a very long time."
Securing supply and raising awareness
His main worry – one he shares with millions of people with underlying health conditions the world over – is the security of drug supplies.
Gunnar explains: "My medication list is probably seven to nine medicines deep and the continuity of access to medications is something that is definitely lingering in the back of my mind. That's something that I am hyper-aware of.
"We have the reassurances from our community and mail-order pharmacies that things will continue as planned. It's so important that follows through."
Complacency among the healthy population is also concerning for those in vulnerable groups, adds Gunnar, who is studying for a joint master's degree in business administration and public health at Dartmouth College.
"Whenever I hear people talk about coronavirus on the news, people with underlying health conditions and the elderly, of course, are very targeted in that messaging.
"That is to serve our benefit, but I think it's also provided a sense of ease for people who may not be in that higher risk situation."
The unintended consequence of such messaging is that those in supposedly "low-risk" groups feel precautions such as social distancing and self-isolating don't apply to them.
"But what we know from some of the early data is that COVID-19 doesn't really spare anyone," says Gunnar.
"People are going to fall through the cracks. I think it's something that everybody has to start taking very, very seriously."
Global disease, local solutions
Gunnar is based in the United States, where efforts to contain the virus are already underway. But people with conditions like CF living in other countries are facing varying levels of uncertainty as to what happens next, he says.
"People with CF all over the world are relying on their government's policies to deal with this."
In New England, where Gunnar lives with his fiancé, social distancing is in effect, schools are closed, and bars and restaurants are closing early.
"I'm no longer going to class and we're doing everything online. I'm grateful that that's what's happening here. In other countries where social distancing may not yet be a priority, people with CF might be feeling very different to me.
"It remains to be seen what the right approach to this is. Hopefully, we'll look back on this and say that we've overreacted, but right now we just don't know. It's almost impossible to predict how this will unfold."
Geographical differences are not the only inequity facing people with CF. Gunnar has been on Vertex Pharmaceutical's Trikafta triple combination therapy for some time, but not everyone is eligible for treatment.
"For all intents and purposes, it's transformed the condition almost overnight. Because I was a clinical trial participant, I've been on it for years.
"It's taken me from the brink of end-stage illness to moving out of and becoming a grad student, on my own. It's turned my life around entirely."
But while the drug has been transformative for Gunnar, not everyone has been so lucky. Wrangles over pricing, in the US and Europe, have proved to be a barrier to wide-spread market access.
"I think a lot of us on Trikafta feel as though we have reached a level of protection. But those who are not on it are definitely feeling a lot of stress and anxiety as we move through the world of social distancing."
Progress
Ultimately, the CF community hopes the COVID-19 crisis will not undermine the progress it has made in recent years – progress the Boomer Esiason Foundation has played a key role in.
The foundation was established by Gunnar's NFL quarterback father Boomer Esiason shortly after his son's 1993 diagnosis.
"My dad has used his platform to put a face on CF when I was a child and since then he had been at the forefront of CF here in the US," explained Gunnar, adding that the foundation had raised around $150 million over the years.
About the interviewee
Gunnar Esiason is 28 years old and living with cystic fibrosis. He is in the first year of a joint degree master's of business administration and public health program at the Tuck School of Business at Dartmouth. He works tirelessly as the director of patient outreach and as a board member at the Boomer Esiason Foundation, the non-profit organisation his parents founded upon learning of his cystic fibrosis diagnosis. Throughout his lifetime, the Boomer Esiason Foundation has fundraised in excess of $140 million. The organisation has successfully supported drug development, various cystic fibrosis clinics and patients via financial aid programs. Gunnar maintains a blog about his life with cystic fibrosis at GunnarEsiason.com.
---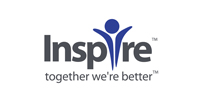 Patient Insights is a monthly series that appears in partnership with Inspire, a company with an online support community of more than 2 million patients and caregivers worldwide.