Digital health round-up: Otsuka doubles down on digital mental health treatment
Views & Analysis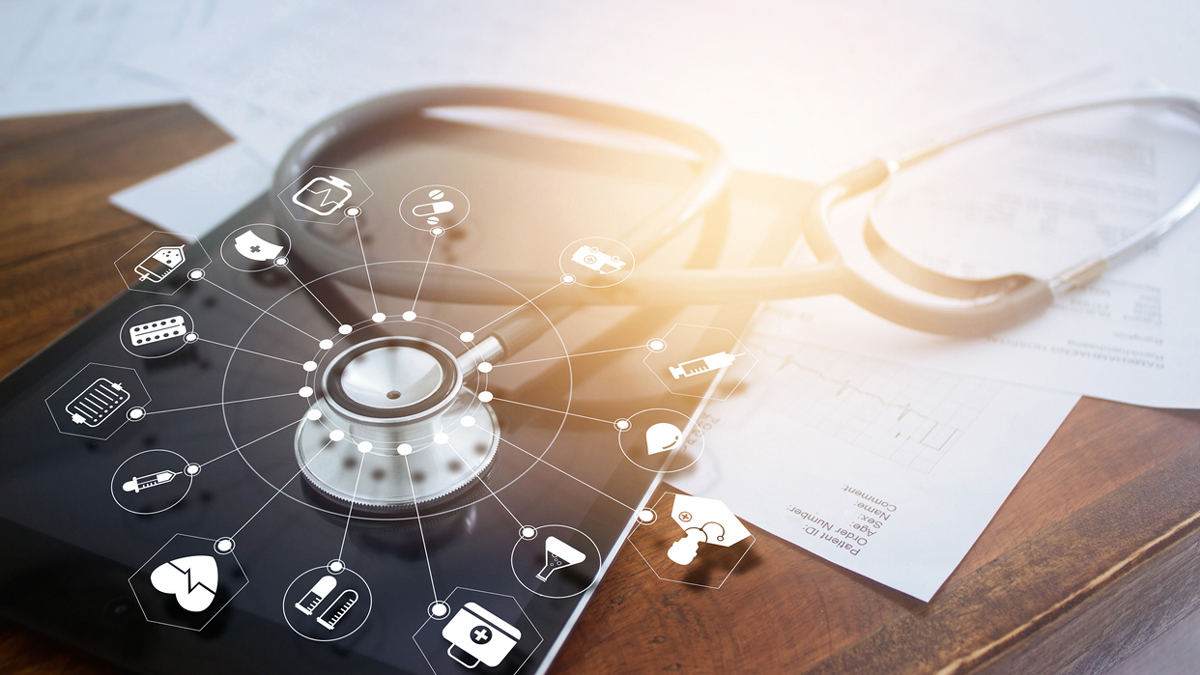 Otsuka seems to think it's onto something by using digital tech to aid treatment of mental health disorders: in November 2017 its Abilify MyCite, a combination of the company's antipsychotic drug aripiprazole with an ingestible sensor produced by Proteus Health, became the first ever 'digital pill' approved by the FDA – and now the company has announced a new collaboration with Click Therapeutics to develop and commercialise a 'prescription digital therapeutic' for major depressive disorder (MDD).

Otsuka will commit capital to fully fund the development of Click's mobile app 'CT-152' for MDD, and to commercialise it worldwide upon achievement of regulatory approvals. Otsuka will pay Click up to $10 million in upfront and regulatory milestone payments, along with an estimated $20 million in development funding. An additional $272 million in commercial milestone payments is contingent upon regulatory approvals.
In addition, Click will receive tiered, double-digit royalties on global sales of the software and the digital therapeutic applications that result.
The companies said that CT-152 will leverage evidence-based cognitive therapy principles and Click's patient engagement platform to treat patients either independently or in conjunction with prescribed pharmacotherapies.
The intent is that the app will be classified as Software as a Medical Device (SaMD) and will fall under the FDA regulatory framework that supports innovation and commercialisation of digital tools while protecting patient health.
"Our goal is to deliver evidence-based cognitive therapies to a broader population of patients with MDD than is currently feasible, due to the challenges of a shortage of mental health professionals and limited time for them to conduct cognitive therapy," commented Kabir Nath, president and CEO, Otsuka North America Pharmaceutical Business Division.
Digital therapies for mental health are an area of increasing interest for the pharma industry as a whole – Takeda has developed an Apple Watch app with Cognition Kit for monitoring depression, which has impressed in early studies, while in September last year digital health firm Akili struck a deal with the University of California for exclusive rights to a therapeutic video game that could improve cognitive function in psychological and neurological disorders like MDD.
AI apps for breast cancer and autism
As the year closed out two other new apps made headlines – both of them tapping into the seemingly-unstoppable trend of utilising AI to help patients.
First up, French firm Wefight announced that their chatbot Vik Breast is to hit the key US market after attracting 10,000 users in its home market.
Wefight developed Vik Breast to help with patients' concerns and unveiled the tech at the Consumer Electronics Show in Las Vegas late last year.
Vik Breast is a virtual companion that uses artificial intelligence and is able to respond to almost any question from patients, at any time.
According to Wefight, 2% of women with breast cancer in France have already started using the chatbot for support.
Freely available on IOS and Android platforms and via Facebook Messenger, Vik Breast does not replace a doctor but instead provides everyday tips and helps to improve quality of life for patients.
Topics covered include treatment, how medication should be taken and how to deal with the side effects. The app can also provide advice on life quality issues such as nutrition, sport and social life, and the impact of the disease and the medication on sexuality.
There is also advice on paying for healthcare, transport, and general advice about detection, prevention methods, diagnosis techniques, chemotherapies, and radiotherapies.
Vik Breast can also send reminders for appointments and taking medication, as well as information about clinical trial recruitment.
Meanwhile, another French firm, Equadex, detailed their new mobile app aimed at helping people with autism spectrum disorders communicate better using a pictogram system, joining a crowded market for digital health tools helping people with the disorder to learn and interact with others.
The app, called Helpicto, uses artificial intelligence and syntax analysis to transform spoken language into pictograms.
With Helpicto, voices are transformed into pictures, which allow users to understand messages, in order to help the child's learning process.
Helpicto already has a bank of 3,000 pictograms, which can also be personalised, through photos taken of everyday objects and family memories.
The app also registers in its memory the routine of everyday activities to help the user be more independent, helping with tasks such as getting dressed and going to bed.
These behaviours are reinforced through a series of pictograms in a predefined sequence – the first pictogram corresponds to the first stage of the event, which is read aloud through speech synthesis.
Owlstone and CRUK team up for cancer breath test
This week Owlstone Medical announced that its Breast Biospy cancer diagnosis technology, which has been generating excitement across the industry for some time now, will be tested in multiple types of cancer in a new trial in collaboration with Cancer Research UK.
A cancer breath test like Owlstone's has huge potential to provide a non-invasive look into what's happening in the body and could help to find cancer early, when treatment is more likely to be effective.
The Cancer Research UK Cambridge Centre is running the PAN Cancer trial for Early Detection of Cancer in Breath in collaboration with Owlstone.
Breath samples from people will be collected in the clinical trial to see if odorous molecules called volatile organic compounds (VOCs) can be detected. When cells carry out biochemical reactions as part of their metabolism they produce a range of VOCs. If their metabolism becomes altered, such as in cancer and various other conditions, cells can release a different pattern of VOCs.
The trial will start with patients with suspected oesophageal and stomach cancers and then expand to prostate, kidney, bladder, liver and pancreatic cancers in the coming months.
By looking across cancer types, this trial will help unpick if cancer signals are similar or different, and how early it's possible to pick these signals up.
If the technology proves to accurately identify cancer, the team hope that breath biopsies could in future be used in GP practices to determine whether to refer patients for further diagnostic tests.