AI's infiltration of pharma: How COVID-19 accelerated change
Views & Analysis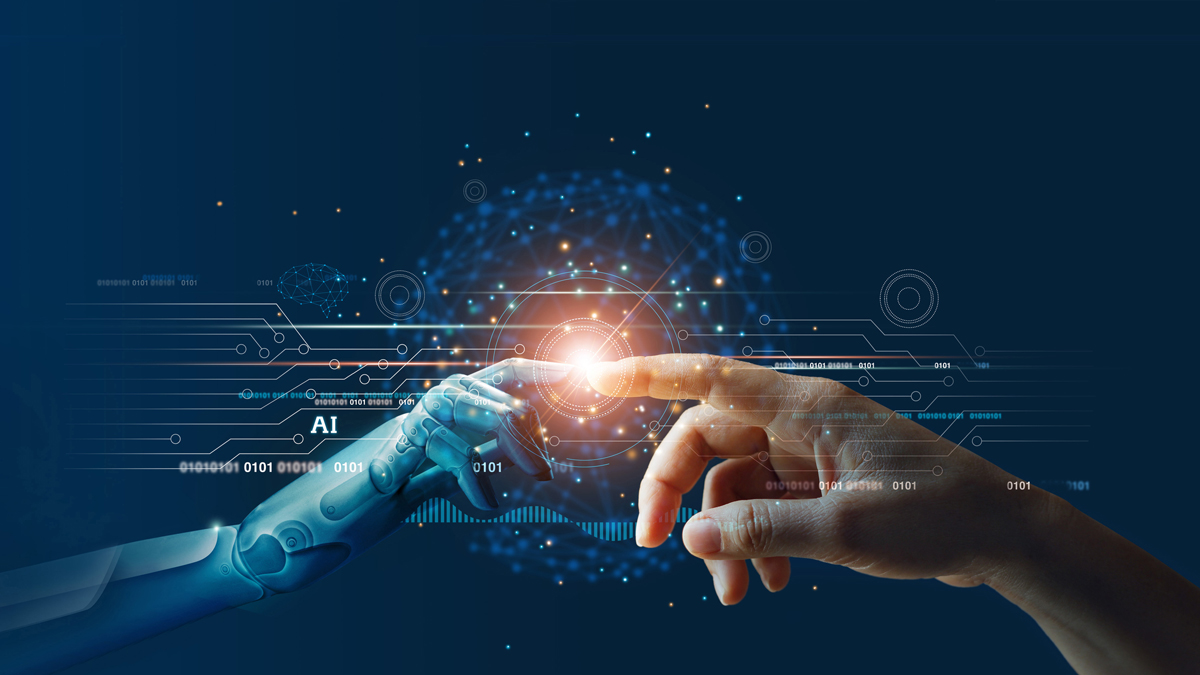 The pharmaceutical industry has sometimes been a laggard in terms of digital maturity, but the COVID-19 crisis has provided companies the impetus to rapidly implement the most cutting-edge technologies. At the heart of most of these digital advancements is AI and machine learning.
With a collective sense of uncertainty, many are pinning their hopes on a vaccine and treatment, and sophisticated technology could help speed up the process of finding an effective medicine.
In January, Google DeepMind debuted AlphaFold, a deep-learning system that predicts the structure of several under-studied proteins, including those associated with COVID-19. Predicting protein structures would typically be a time-consuming process, but now scientists can use technology to better analyse viruses, thus helping in the search for a vaccine that can trigger an immune response.
Scientists are using AI to sift through existing literature on a disease and study its disease's structure. This knowledge is critical in understanding how effective certain drugs might be in treating the virus. It has helped determine the availability of current drugs on the market that could be repurposed to treat COVID-19.
AI is also being used to track the spread of diseases and detect anomalies. Canadian artificial intelligence platform BlueDot was able to detect a cluster of unusual pneumonia cases in Wuhan before the world even knew about COVID-19. In countries like China, AI is integrated with track and trace mobile apps to aggregate and analyse data on the spread of the virus.
"A recent study by Kearney revealed 68% of global industry leaders in the healthcare sector see AI and advanced analytics as major value drivers, indicating most companies are aware of their combined potential"
Company transformations
COVID-19 may have led to an uptick in companies using AI to clear the path for breakthroughs, but firms have already been adopting these sophisticated technologies across all areas of healthcare.
A recent study by Kearney revealed that 68% of global industry leaders in the healthcare sector see AI and advanced analytics as major value drivers, indicating most companies are aware of their combined potential.
One example is Novartis. With the combined efforts of CDO Bertrand Bodson, head of drug development John Tsai and key members of the team like Bruno Villetelle, the drug manufacturer has amassed a database of a decade's worth of clinical trials, forming the core of an AI-powered central command centre. Scientists and technicians at Novartis have been able to analyse all its global clinical trials to predict trial schedules and quality outcomes across the organisation.
The company has also employed AI to facilitate its drug development process, compiling 20 years of data from 2 million patients and using this information to design pioneering new drugs.
Critically, they are not doing it alone but reaching out into the tech ecosystem through their innovation centre in Silicon Valley, which partners with AI and machine learning start-ups in biopharma. The case of Novartis demonstrates how important it is for companies to adapt their working methods and invest shrewdly to successfully implement an AI transformation.
Similarly, the medical device company Medtronic has created alliances with both tech giants and promising start-ups to develop innovative AI-supported products. The medtech giant recently acquired technology from Nutrino, a nutrition insights platform with a predictive glycemic response algorithm. They have partnered with IBM Watson to create a glucose monitoring tool that predicts whether a patient with diabetes will have low glucose within a one-to four-hour period.
Disease management tools are likely to witness a proliferation of valuable applications in the aftermath of the coronavirus pandemic as the long-term impacts of the virus are still poorly understood.
Another negative side effect of the pandemic has been a wholesale delay and sometimes suspension of treatment for people with chronic conditions. This will create a backlog requiring urgent attention as the pandemic recedes. AI tools will be critical to managing this backlog effectively, and companies will likely need to implement these technologies to rejuvenate their business methods.
The barriers to adoption
AI is incredibly useful but has limitations. These drawbacks have caused resistance to its adoption by some companies and healthcare providers. First and foremost, data is not infallible and bias within data sets can lead to biases being inherently built into algorithms.
Privacy and cybersecurity risks are also at the forefront of chief data officers' minds, as well as the significant infrastructure investment required to integrate data sets and create data lakes that the organisation can tap into for research and commercial insights.
Despite these concerns, artificial intelligence might be the productivity multiplier that the pharmaceutical company needs more than ever right now.
What's on the horizon?
There are exciting developments happening for AI in healthcare – from drug discovery to diagnostics and care delivery. As well as ongoing patient monitoring.
In areas like pain management, we are now on the brink of being able to blend artificial intelligence and virtual reality to create simulations that cocoon patients from their pain or the pangs of withdrawal. This might help with the dependence that many patients experience on powerful painkillers.
Companies like Helpsy are also developing chatbots to help with patient care. These chatbots can nurse and triage patients. In the future we could see virtual nursing assistants become commonplace to support care.
We are also likely to see surgeries conducted with robotic assistance. AI-assisted robotics can analyse previous surgical data to guide the surgeon's hands. Research found an AI-assisted robotic technique created by Mazor Robotics demonstrated a five-fold decrease in surgical complications compared with surgeons operating unaided.
The pharmaceutical industry has been scrutinised in recent years over R&D productivity, pricing and obsolete engagement models, and AI and machine learning could be the game changing technology that transforms the sector.
With COVID-19 dominating people's concerns, more sophisticated tech could lead us towards a vaccine or cure. What is more, with delays for other illnesses being neglected, the industry will have to be capable at dealing with a backlog of patients. AI might just be the key to achieving a successful resolution.
About the author
Paula Bellostas Muguerza is a principal at Kearney.