Sanofi turns the tables on Lilly with biosimilar fast-acting insulin
Eli Lilly's big-selling insulin, Humalog, faces cut-price competition after the US regulator approved a biosimilar from Sanofi.
Sanofi's Admelog (insulin lispro) is approved in type 1 and type 2 diabetes as a follow-on drug to Humalog, a rapid-acting insulin that is Lilly's top selling drug, bringing in almost $700 million in Q3 alone.
The use of the older "follow-on" route to approve the biosimilar represents yet another way in which the FDA's new commissioner Scott Gottlieb is looking to accelerate decision-making in order to generate greater competition and drive down prices – a goal which was previously considered outside the FDA's remit.
US sales of Humalog in Q3 were nearly $415 million, an increase of 10% compared with last year's Q3, driven more by increased prices, and to a lesser extent by increased volume.
But it looks unlikely that Lilly will be able to maintain this with the launch of Humalog, which is available in vial form or as a disposable pen.
Sanofi fights back
This represents Sanofi's first foray into the biosimilar diabetes market, and has been persuaded to join the fray as its own portfolio takes a beating from cheaper copies.
With Admelog Sanofi hopes to to turn the tables on Eli Lilly – in partnership with Boehringer Ingelheim the US pharma has stolen market share in the longer-acting insulin market with a cheaper version of Sanofi's Lantus (insulin glargine).
Approved at the beginning of 2016, US revenues of the cheaper competitor, Basaglar, were around $115 million in Q3, almost double the previous quarter thanks to a strong launch.
Lantus sales are dropping fast because of the competition, and in its Q3 results Sanofi said US revenues from Lantus were down 15.5% in the quarter to $1.123 billion.
Admelog has also been approved in Europe as a biosimilar under the name Insulin lispro Sanofi, by the European Commission.
In the meantime, Novo Nordisk has responded to the threat from the cut-price fast and long-acting insulins with newer insulins that aim to improve on the performance of the established rivals.
The FDA approved its short-acting insulin, Fiasp (insulin aspart injection) in September, and its long-acting insulin Tresiba (insulin degludec) got US approval late last year.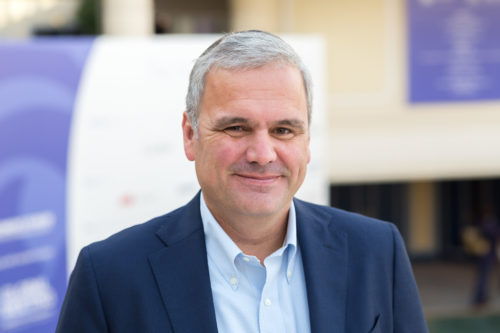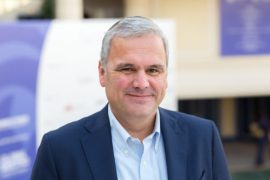 Stefan Oelrich, is the recently appointed head of Sanofi's Global Diabetes and Cardiovascular unit, having taken over in October following the departure of Peter Guenter for the CEO job at Almirall.
Oelrich said: "Complementing our existing insulin portfolio, Admelog will offer a more affordable option for those who require control of their blood sugar levels at mealtime."
More drugs to come through follow-on route
Admelog was approved through an abbreviated approval pathway under the Federal Food, Drug, and Cosmetic Act, called the 505(b)(2) pathway – an older and better established regulatory pathway than the 351(k) recently developed for biosimilars.
The 505(b)(2) is an abbreviated pathways can reduce drug development costs so products can be offered at a lower price to patients. Sanofi's filing relied, in part, on the FDA's finding of safety and effectiveness for Humalog (insulin lispro injection) to support approval, but also provided Admelog-specific data, including two phase 3 clinical trials.
This regulatory route was first developed for small molecule 'follow-on' drugs, but Commissioner Gottlieb is encouraging biosimilar challengers to also consider it as an option.
"One of my key policy efforts is increasing competition in the market for prescription drugs and helping facilitate the entry of lower-cost alternatives. This is particularly important for drugs like insulin that are taken by millions of Americans every day for a patient's lifetime to manage a chronic disease," said FDA Commissioner Scott Gottlieb, M.D.
"In the coming months, we'll be taking additional policy steps to help to make sure patients continue to benefit from improved access to lower cost, safe and effective alternatives to brand name drugs approved through the agency's abbreviated pathways."
Don't miss your daily pharmaphorum news.
SUBSCRIBE free here.