MSD and Wayra to fund UK digital health start-ups
Big pharma company Merck Sharp & Dohme is teaming up with Wayra UK to offer more start-up funds for new digital health companies in the UK.
MSD has been working with Wayra UK (part of Spanish telecoms business Telefonica) under the banner of the 'Velocity Health' programme for the last two years.
The companies say Velocity Health aims to accelerate start-ups so that they can meet the healthcare challenges facing the NHS.
MSD (known as Merck & Co. in North America) is one of many big pharma companies with a 'digital accelerator' fund – something now seen as a vital strategy as digital tech moves into mainstream healthcare. These funds allow pharma to get close to digital entrepreneurs, with a potential view to integrating them into their offering. Probably the most notable example is Roche, which bought diabetes digital management company mySugr in June, which it will use to create a 'digital diabetes ecosystem'.
The previous Velocity Health programmes focused on prevention in healthcare with an emphasis on diabetes prevention and cancer prevention, and this year it is offering two start-ups a total of £68,000 investment each.
This year, the partners are seeking start-ups who can help with the following challenge:
–  how technology can help support disease and illness prevention, with a particular focus on start-ups utilising Artificial Intelligence (AI) and Machine Learning.
Velocity Health was set up in 2015 to invest in digital innovation in healthcare, and to help meet the challenges outline in the NHS Five Year Forward View, which identified digitisation as a key way in which the NHS could improve its services to patients, and save money.
Other recent flagship reports, including the Life Science Strategy and the government response to the Accelerated Access Review identify digital technology as vital to the future sustainability of the health service.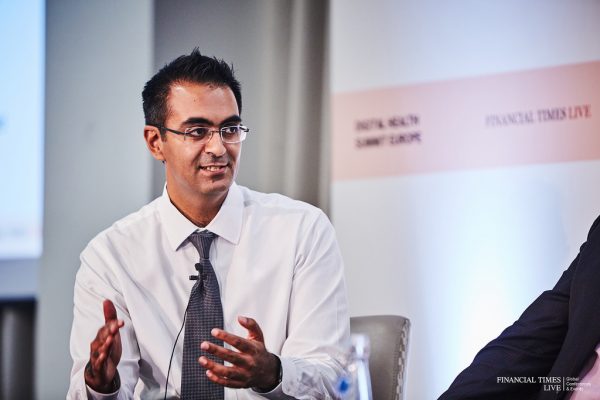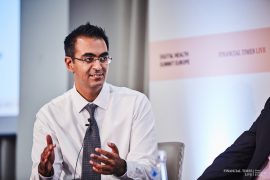 Dr Junaid Bajwa, Director of Healthcare Services at MSD, said: "As a company, MSD is deeply committed to scientific discovery, working in partnership with the healthcare system and scaling innovation. Velocity Health 2018 aims to build on the achievements of the previous two years of Velocity Health and work with start-ups that truly complement the future of healthcare delivery.
"The NHS has made digital excellence the cornerstone of its future model and we must embrace this if we are to have a healthcare system fit for the 21st Century."
Gary Stewart, Director of Wayra UK and Telefónica Open Future_ (UK), said: "Breakthroughs in artificial intelligence and machine learning are changing our lives in ways never previously thought possible, and it makes sense for us to seek brilliant entrepreneurs who can harness the power of data to improve the NHS and healthcare services globally, potentially transforming the lives of billions."
The two start-ups will be chosen to take up a 10-month accelerator programme where a network of mentors, coaches and investors will help foster entrepreneurial talent and technological expertise in each business.
The hope is that this will see innovative products and services to be developed, creating savings and efficiencies to the NHS.
Up to a total of £68K will be offered in investment to each start-up, which will include 50% funds and the rest made up of dedicated acceleration services such as access to a network of mentors, coaches and investors. This will also include office space within Wayra UK's new acceleration facility in central London, potential access to Telefónica's customer base of more than 300 million people, and MSD and Wayra's local and global networks.
Applications open on 4 December with the deadline for applications on 4 January.
Finals will be taking place on 12 Jan. Interested entrepreneurs can apply at here . The 2018 programme begins in February.
Don't miss your daily pharmaphorum news.
SUBSCRIBE free here.