When diversity, equity and inclusion are more than just buzzwords
Sales & Marketing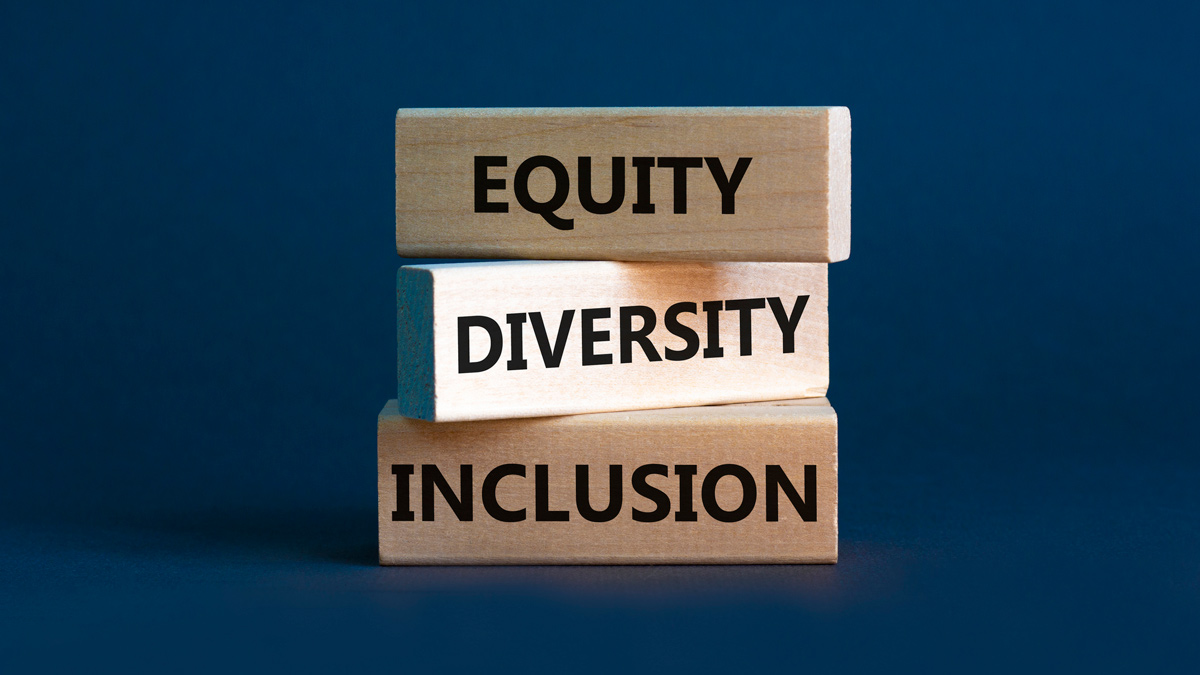 Throughout my 30-year career, there have been many times it was obvious I stood out just because of my gender. I was often the only woman in the room, the meeting, or on the committee. Many colleagues had never worked with a woman leader before, let alone reported to a female boss.
I've certainly faced barriers – sometimes literally. Exclusive behavior has many faces. Once I was  physically unable to get to the coffee machine because my male colleagues turned to me with their backs and huddled impermeably. Other times, the barriers were far harder to breach, such as realizing a full year had gone by before my colleagues looked beyond my gender to recognize my leadership and expertise. Over the past three decades, I have watched inherent gender bias fade but not disappear. This is what makes diversity, equity and inclusion (DE&I) personal to me.
As a leader, I work to build a gender-balanced, inclusive team because diverse teams are more innovative. When all employees are assured their ideas and input are encouraged and valued, our differences allow us to work smarter and drive higher performance. This leads to stronger and more creative problem solving and, ultimately, better solutions and perhaps even higher revenue.
DE&I is more than just another box to be ticked or form to be filed. It's about balance and collaboration. It's about people. Companies with diversity authentically engrained in everything, starting with hiring practices, have been found to perform significantly better than industry averages. This requires us to be self-aware and invites us to step beyond our comfort zones. Diversity isn't just about gender and race, especially in places like Europe, where ethnic minorities make up about 10 percent of the population. It means being open to people, ideas, cultures and experiences that are dissimilar from the majority, whether it's gender, sexuality, age, neurodiversity, a physical ability or any other difference.
Genuine DE&I also means a commitment to pay equity. Achieving this isn't easy. Although the European Union made pay equity a founding principal, women today, on average, still are paid 14.1% less than men per hour — nearly two months' salary in a year. Once achieved, pay equity requires continual vigilance and maintenance. Best practices include using an outside firm to conduct biannual pay equity studies, training leaders how and when to apply discretionary equity and bonus compensation, and regular talent reviews calibrating skill recommendations across all job functions. Pay equity pays big dividends, contributing to employee retention and helping companies recruit diverse applicants.
Another key is clearly outlining to all employees how to advance their careers and on what performance metrics professionals in each role will be assessed. Data-driven, performance-based approaches to career management help ensure that hiring decisions, stretch projects and promotions are based on merit, performance and experience.
On one of my assignments, I had an opportunity to build my team from scratch and was directed to re-launch and revitalize a well-known medicine in a crowded therapeutic field. I knew to achieve this we needed a fresh perspective on the market and more insight into people who needed this treatment. The team I built included strategic thinkers who represented different backgrounds, generations and experience.  We succeeded together because of our differences; we turned our diversity into a competitive advantage.
Every company can start to boost DE&I today with existing tools. Two simple examples: extending leave to apply equally to all new parents, regardless of caregiver status, gender or sexual orientation, and providing free or low-cost childcare.
Other offerings require a bit more time and effort but lead to valuable outcomes: mentoring programs specific to gender, experience level or ethnicity, affinity groups, and unconscious bias training all help create a more open and transparent workplace.
The C-suite needs to lead conversations and set the tone around DE&I. Senior leaders can be coached to identify and eliminate blind spots within themselves, so they become more inclusive in their everyday interactions with all employees. Together, leadership teams can review business practices and policies to identify opportunities for programs, policies and infrastructure that support equity.
As I build my current team and the foundation for our company's footprint in EMEAC/Europe, DE&I is top of mind. Creating a healthy environment where all employees have an equal opportunity to thrive means more than just giving underrepresented minorities and women a seat at the table. True DE&I is a celebration of people and cultures. It requires building relationships within the workforce and emphasizing understanding, respect and collaboration. Companies that commit to inclusion now will have much to celebrate later.
About the author

Petra Molan, PharmD MSc, is group vice president and general manager of Europe, Middle East and Africa, and Canada (EMEAC) at global biotech company Horizon Therapeutics. Horizon develops medicines for rare, autoimmune and severe inflammatory diseases.