Disparities between CEE and EU5 healthcare systems laid bare
Sales & Marketing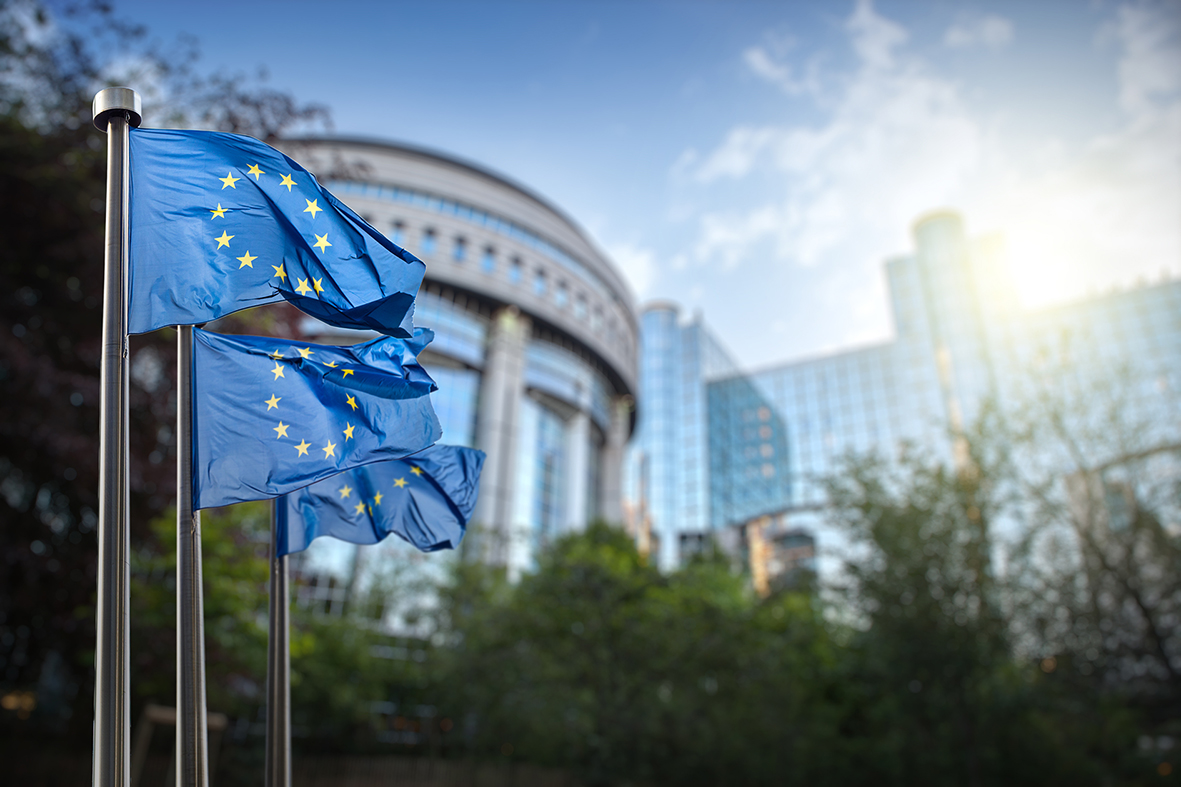 Increasing public spending on healthcare in Central and Eastern Europe (CEE) could not only result in healthier populations, it could also improve the region's economic prosperity.
That's according to a new report commissioned by the European Federation of Pharmaceutical Industry and Associations (EFPIA), which explores the health investment and outcomes. It arrives as COVID has placed front and centre the need for stable, effective healthcare systems.
The PwC report, Healthcare outcomes and expenditure in Central and Eastern Europe – a review, looks at public healthcare spending in the CEE region of Bulgaria, Croatia, Czech Republic, Hungary, Lithuania, Poland, Romania, Slovakia and Slovenia. Expenditure in those countries has grown over time, but it hasn't kept pace with their GDP growth and public spending per capita can currently be up to five times lower than in Europe's largest countries of France, Germany, Italy, Spain and the UK (the bloc known as the EU5 until the UK's exit from the UK at the end of 2020).
The gap in healthcare spending between CEE and EU5 widened by 0.5% of GDP between 2010 and 2017, and this gap will continue to accumulate over time "creating an ever-growing wedge", according to the report.
"If CEE countries spent the same proportion of GDP on healthcare as the EU5, average per capita public spending would rise by 65%."
Currently, healthcare spending in CEE countries represents less than 15% of the total general government expenditure – less than 7% of GDP.
Stressed healthcare systems
The last 18 months saw healthcare systems around the world being overwhelmed when COVID ensued, but some institutions were more prepared than others and the report also assessed what sort of shape countries were in before it hit.
Preparedness for the pandemic varied between countries and, although short-term healthcare spending increased during the acute phase of COVID, health outcomes post-pandemic are forecast to worsen due to disrupted screening programmes and delayed treatment, according to the report.
"The COVID-19 pandemic has had a profound impact on the health of the global population and healthcare systems across the world. From March to December 2020, 580,000 excess deaths were recorded across the European Union compared with the average period 2016-2019, both from the virus itself and from the pandemic overwhelming national healthcare systems.
"Historic spending on healthcare was a key determinant of countries' preparedness to deal with the impacts of the pandemic, with countries varying greatly across Europe."
"Preparedness for the pandemic varied between countries and health outcomes post-pandemic are forecast to worsen"
Health outcomes throughout CEE have improved over time, however, still fall behind the EU5, specifically regarding life expectancy (which is five years less in CEE countries than the EU5), amenable mortality rates, mortality from cardiovascular disease and cancer survival rates.
Worryingly, at the current rate of improvement, "it will take an average of 22 years for life expectancy to catch up to the current EU5 average (82-years-old)".
The report notes that the pandemic has put a great deal of stress on healthcare systems and says preventative care and treatment delays that occurred during COVID may exacerbate these contrasts. Consequently, it forecasts difficulties for CEE to reach EU5 levels without a greater investment in the healthcare system and implementation of new methods to treat patients that are low cost and effective.
Options to improve outcomes
Currently, patients in CEE countries have access to twice as few innovative therapies and have to wait much longer to access those treatments than patients living in the EU5. However, the report states there are several lower cost options CEE countries can utilise to improve patient access to health care.
EFPIA's report recommends policymakers prioritise prevention and early care post-pandemic to improve healthcare systems, move from a short-term approach to long-term planning, invest in digital infrastructure and data governance, and equip healthcare professionals with the skills needed to best respond to patients' needs.
Preventative and early care has proven to reduce incidences of illness and improve long-term outcomes for patients and the healthcare system, and access to innovative therapies and medications is a vital part of patient care. Generics and biosimilars are less expensive for patients and healthcare systems, but sustainable access to modern medicine is inconsistent across CEE countries.
"Generics and biosimilars are usually cheaper than branded products," according to the report. "Low uptake represents a lost opportunity to reduce costs (eg, the adoption of biosimilars reduced average prices across CEE by 15-25%)."
The opportunity for "competition in off-patent pharmaceutical/biologics markets is key to generate savings, contribute to the sustainability of health systems and foster innovation".
"Moving toward a digitised healthcare system with strong community-based care can improve efficiency"
Availability of digital health solutions can improve health care delivery at a low cost while simultaneously benefitting patients and healthcare providers.
"Moving toward a digitised healthcare system with strong community-based care can improve efficiency (ie, reduce costs without compromising care quality)," the PwC authors say, citing digitisation options such as telemedicine, electronic health systems and records, remote monitoring devices and biosensors, and data analytics and artificial intelligence.
These methods can offer better, more efficient management of patient health, identify high risk patients, and greatly improve patient outcomes, while investing in high quality, accessible community-based care, including e-Health programmes, can strengthen the overall healthcare system, the authors suggest.
"Lack of investment in primary care systems (including availability of community-based physicians) and reliance on secondary care results in unnecessary admissions… [has resulted in] over a quarter of patients in the EU visiting emergency departments due to inadequate primary care, particularly in rural areas."
Community-based programmes can reduce avoidable hospital admissions, which would reduce overall costs and improve resource utilisation. Patient outcomes would improve as well, as primary care is an effective and efficient way to address causes of poor health.
Other suggestions to improve CEE healthcare systems include information sharing and healthcare analytics and integrating budgeting across primary, secondary and social care to incentivise collaboration.
Spend more, pay less
By improving access to innovative therapies through increased investment in healthcare systems, patients can have better outcomes and live longer, and countries can have a greater chance for economic prosperity in the long-term.
The report's authors conclude: "Recognise that spending on healthcare is an investment in the future of our societies, an enabler for economic growth and fiscal sustainability and budgets should increase at least at the same pace as the overall economic growth."
"While it is up to each healthcare system to define the most appropriate spending mix…CEE countries should consider allocating additional resources to support improved access to innovative medicines as a way to improve efficiency of spending."
About the author
Jessica Hagen is a freelance life sciences and health writer and project manager who has worked with VR health companies, fiction/nonfiction authors, nonprofit and for-profit organisations, and government entities