A new breed of pharma manufacturing
Over the last few years the effect of Brexit's political instability on our industry has been inescapable as generic and branded manufacturers alike prepare for its impact on medicine production supply chains.
At Accord Healthcare we fully expect to see some changes in terms of regulatory signatures, how products are released and perhaps a need for investments in other European countries, but we're not fazed by Brexit.
As never-ending as the UK's exit from the EU might seem, pharmaceutical manufacturing operations work to a much longer timetable. Our best example of this is a manufacturing facility in the North of England that was officially opened just over 18 months ago.
A former big pharma plant, the 22-acre Fawdon site was completely renovated to bring it up to speed for the demands of modern pharmaceutical manufacturing and to encourage a new workforce into the company.
As Fawdon's site head I'm proud of the way the expansion has gone as it brings Accord closer to our customers on the continent and will allow us to break into new markets that we couldn't previously reach, all the while bucking the trend to outsource manufacturing to far flung places.
"Companies will increasingly benefit from being closer to their key customers"
Closer to nearby markets
For generics companies there's a lot to be said for being able to be more responsive to customers in key European markets – such as Spain, Germany and France. Our country also has a renowned reputation for producing high-quality goods, pharmaceuticals being one of them, so whilst like many pharma companies we have a strong manufacturing operation in India, there is also a robust case for building agile supply chains closer to home.
Companies will increasingly benefit from being closer to their key customers and that's what drove the decision to invest in, and renovate, the Fawdon site.
Being based in the country also makes it easier to take advantage of some of the tender operations in the European healthcare arena. Unlike the UK's national health service, in Europe a lot of pharmaceutical investment goes into private healthcare and insurance companies. We then tender for their business. Having a site in the UK means that with good market intelligence, we can be preempting some of the tenders which are about to hit us by sending the tablets over to the UK and packing them locally as and when required.
A wider product capability
The logistics of pharmaceutical manufacturing presents some particular challenges for companies, especially when it comes to effervescent tablets. They're great for easily delivering a dose of a medicine, but as hygroscopic products they present some challenges for pharmaceutical manufacturers.
There are issues with humidity and their ability to take in moisture and consequently quickly deteriorate. These are exacerbated if pallets have to sit around on an airport runway or a ship.
Previously, we weren't manufacturing effervescent products for Europe because of these issues. Being closer to the market therefore allows us to expand our portfolio in this area.
At our new Fawdon site we also have new capabilities for effervescent products for Europe, for which we have a huge pipeline. The effervescent facility that was left to us allows us to manufacture the granule, compress and make the tablet, and then package it. About 60% of the capabilities that were originally here were left to us to get back up and running, and my main focus as site head is getting the effervescent facility up to a point where it could effectively produce a quality, fit-for-purpose, right-first-time product.
The site also allows us to continue to produce other products from our extensive pipeline, including the oral solid dose drugs, pre-filled syringes, and products in other devices to aid with self-administration. The latter is a new area for us and we're hoping they can encourage a reduction in costs within health organisations and ensure that we are putting patients at the heart of their care by assisting them to administer their own injections at home.
A next-generation workforce
As site head of a large pharmaceutical manufacturing facility, one of my key tasks is to ensure that it remains fit for the future. At a technical level our Fawdon site has everything it needs, but generics manufacturers must also ensure that at a personnel level they are supporting the next generation of pharma manufacturing professionals.
It's really important for us to encourage younger people to enter our workforce and foster a new breed of pharmaceutical manufacturing workers. It has taken a long time for the trend of outsourcing manufacturing to places such as India and China to reverse, and for us to be doing this is still pretty unique. We'd like to think it would be a trend, and that we can attract newer, brighter people into the industry to reinvigorate it.
Aside from jobs, the site can also support local companies. We're partnered with local engineering and supply companies, and a lot of our packaging materials have come from local sources.
I'm pleased to say that the site is already generating a lot of interest from the area, and we're receiving a huge amount of job applications. We've gone from around 40 people to 240 in less than 18 months.
And this is only the beginning – we have a number of exciting plans for growth and new projects, including new variances in our labs.
Where a lot of companies have shied away from smaller batch runs, we're doing the opposite. We're trying to individualise medicines to the individual customer. That's why we've embarked on a process called late-stage customisation, which allows us to support individual customers and markets with very small quantities. Our aim is to become specialists at providing one-off medicines.
I believe the investment in Fawdon really epitomises Accord's growth. We are experiencing exponential growth everywhere across the business, and putting this site here has helped support that and allow us to get products to every customer in Europe in our remit – and by doing so, we can help to reduce healthcare costs all over the world and put medicines in the hands of every individual.
Read more about this topic in Accord Healthcare's Spotlight on The Future Of Generics
About the Author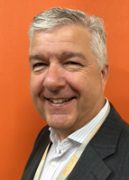 Keith is the Site Head for European Production at Accord Fawdon. He was educated in mechanical and production engineering, before moving to a 33 year career in pharmaceutical production. Keith joined Actavis UK in the late 1990's and was responsible for the packaging department, which he successfully turned into a centre of excellence. Moving over to manufacturing he continued this success by increasing output by 90% in 3 years. He subsequently took over full operational control of all manufacturing operation across the site achieving the lowest conversion costs in Europe. Actavis was acquired by Accord Healthcare in 2015, investing millions to revitalise a closed facility in Fawdon, Newcastle-upon-Tyne in 2016. Keith was appointed Site Head and oversees a facility that produces 110m tablets a month delivering vital, affordable medicines worldwide, to the national health systems and patients who need them most.
For further information go to www.accord-healthcare.com/uk/