CanSinoBIO developed a highly effective COVID vaccine with an inhalant version
R&D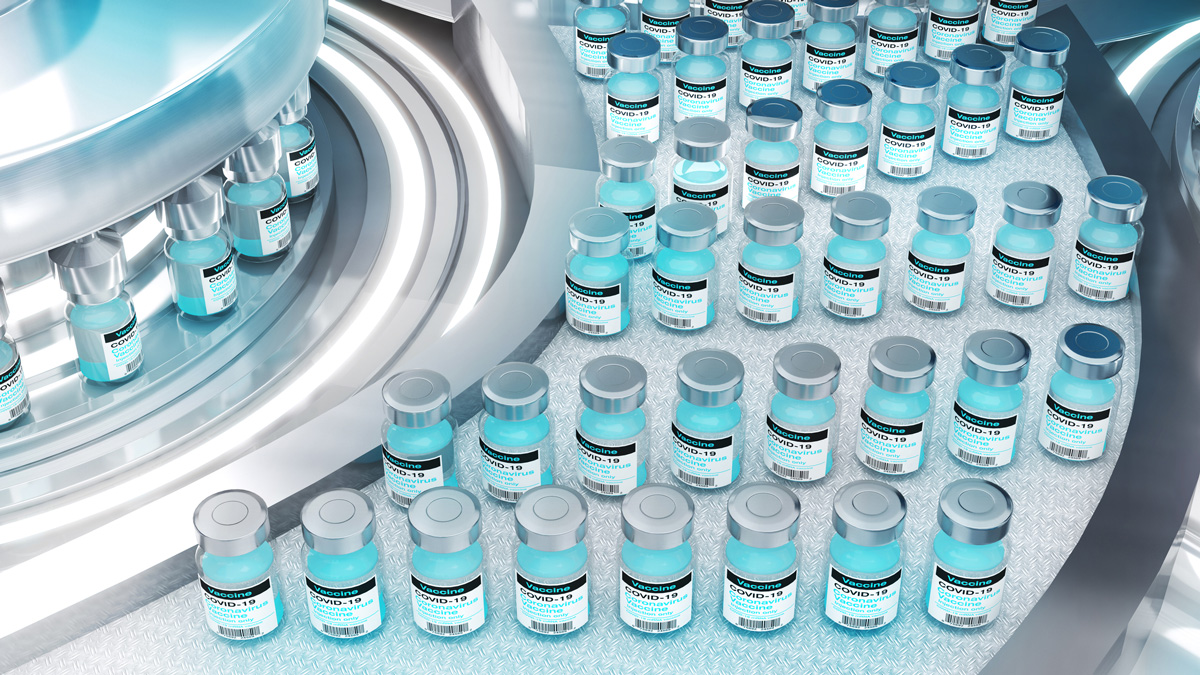 Pierre A. Morgon, PharmD, LL.M, MBA, managing director at CanSino Biologics Europe, tells us about Convidecia, a single dose SARS-CoV-2 vaccine offered as an injectable and inhalant that allows ease of storage, an alternative option for individuals with needle phobias, and robust elongated CD4 and CD8 cellular response.
Convidencia's injectable version was granted World Health Organization (WHO) Emergency Use Listing (EUL), and its inhalant counterpart, currently in phase three clinical trials, has shown enormous promise.
"We're bringing a solution, which is needle-free (so no pain at the point of injection), no swelling, and it's extremely well-tolerated locally. We hope that by bringing something more end-user-friendly, there will be an incentive for people to consider it as a booster," Morgon states.
CanSinoBIO's inhalant has finished phase three trials in China and is presently undergoing trials in several countries. In contrast, its injectable, with WHO EUL, is currently used in more than 11 countries. Though the form of administration differs, their composition is equivalent.
How it works
Convidencia is a viral vector vaccine using adenovirus five. With a viral vector, there is essentially a viral particle, which is programmed not to replicate. So, what is administered to the person is the dose. There's no additional replication in the person.
"It is programmed and coded for the production of the full-length spike protein of the coronavirus. It then elicits an immune response against that spike protein. You have a response with immunoglobulins type G (antibodies) and robust cellular response with both CD4 and CD8 T-cells being activated," Morgon states.
CD4s are present to stimulate B cells, so they keep producing antibodies, whereas CD8 or inner cells go after infected cells, killing them before the virus spreads.
"With the initial single dose of Convidecia, we have over 90% protection against severe cases and hospitalisation and over 60% protection against any form of case, from mild to severe," Morgon says.
"When you put this into the scope of efficacy compared to the other vaccines, it is way above the efficacy threshold requested by the WHO and is on par with the other vaccines."
Six months after one dose of Convidencia, recipients have about 70% of the antibodies that dose delivered.
With an additional booster dose, a recipient gets a seven-fold increase of antibody titers – the level or presence of antibodies present in one's blood – which remains higher than the peak of the first dose for another 12 months.
"So, with one dose and a booster at six months, you get 18 months of protection," Morgon says.
Morgon says that CanSinoBIO chose to use adenovirus five because it's a well-known pathogen and has never been associated with cardiovascular or hematological symptoms, so you don't see the same type of coagulation-related side effects as seen with other vaccines.
You also don't have the severity of fever witnessed with mRNA vaccines in the days following vaccination, and the shelf life of the vaccines allows them to be stored at fridge temperature, meaning no need for freezing. Convidencia is also able to remain at room temperature for six weeks.
"You get data as you progress over time. Shelf life is currently demonstrated at 12 months, and we will be at 18 months at the end of the year. Considering we already use this adenovirus-based viral vector vaccine technology for the Ebola vaccine, we expect to get to two years of shelf life," Morgon states.
Convidencia differs in many ways from the current COVID vaccines available, and the possibility of administering it via an inhaler allows those with needle phobias an alternative method of acquiring protection.
The inhalant version
Morgon says CanSinoBIO produced an inhalant version of Convidencia because an immune response called mucosal immunity is triggered in addition to the circulating antibodies and the T cell response.
"When you have mucosal immunity, the immunoglobulins called IgAs start neutralising the virus at the point of entry. Therefore, there is much less viral replication, hence less carriage, reduced shedding and reduced transmission, which you do not have with the injectable vaccines," Morgon states.
Regarding the BA.4 and BA.5 variants currently spreading that have shown to elude previous infection or vaccination somewhat, Morgon states CanSinoBIO has been testing Convidencia's neutralisation ability.
For Delta, there is no decline in neutralisation. Beta had a slight reduction, and with Omicron, there is a slight decrease, but not to the point that the vaccine would be inefficient, he states.
"We get a higher immune response with the inhaled compared to the injectable," Morgon relays. "The neutralisation of the variants is higher with the inhaled than with the injectable."
For the inhaled version, phase three trials have been completed in China. CanSinoBIO is running additional trials in Chile and is planning to run a trial with an Omicron-specific formulation in Mexico. Other plans include performing clinical studies in Malaysia and possibly Indonesia.
"The whole package should be available, the Chinese package, for countries' regulatory authorities to license the product in the last quarter of this year," Morgon states.
"As of now, there's some earth-shattering data under finalisation, but it looks like we might even have a benefit in patients with sustained viral replication after infection."
Convidencia provides promise in the fight against COVID-19, but one challenge many countries and individuals have faced throughout the pandemic seems to be ongoing – inequity of access to vaccines.
Distribution
Morgon says CanSinoBIO comprehends the importance of improving access to vaccines and, therefore, is involved in many programmes worldwide to distribute its injectable Convidencia globally.
"We're in discussions with many governments about transferring the formulation and filling of our adenovirus-based viral vector vaccine technology," Morgon states.
"We've been inspected by the European Medicines Agency (EMA) and passed the Good Manufacturing Practice (GMP) inspection. We're involved in localisation programmes of our vaccines in different countries (Mexico, Pakistan, Malaysia), not just COVID but the rest of the portfolio. I think this is the right thing to do," Morgon states.
All-in-all, obtaining WHO EUL has provided a seal of quality and allowed CanSinoBIO to sell Convidencia to COVAX, a worldwide initiative founded by the WHO to improve equitable access to COVID-19 vaccines.
"We are in discussion with Gavi [one of the co-directors of COVAX] for the deployment of the injected version by humanitarian agencies within COVAX, and ultimately, we will seek the WHO endorsement for the inhaled vaccine when the time comes," Morgon states.
Alternative options for administering vaccines, such as inhalants, are equally as vital as working with the global community to ensure access to those vaccines. Doing so will ultimately allow more individuals to receive the protection needed for the worldwide population to move forward from this pandemic.
About the interviewee

Pierre A. Morgon, PharmD, LL.M, MBA is CEO of MRGN Advisors, executive vice president, portfolio strategy and supranational affairs and managing director Europe at CanSino Biologics. Pierre has over 35 years of experience in the global life science industry in specialty care, vaccines and immunotherapy and has been CEO of several start-ups. He is also board vhairman on Theradiag, Eurocine Vaccines, MYCB1, Adiposs, Kupando and Health Technologies Holding, as well as non-executive director of Vaccitech, Univercells, Amoeba and Limula.
About the author

Jessica Hagen is a freelance life sciences and health writer and project manager who has worked with medical XR companies, fiction/nonfiction authors, nonprofit and for-profit organisations and government entities.